BELOWGROUND "Time Travel" Exhibition Inside Look
Continuing to pursue its goal of bridging luxury retail with contemporary culture, Hong Kong's BELOWGROUND…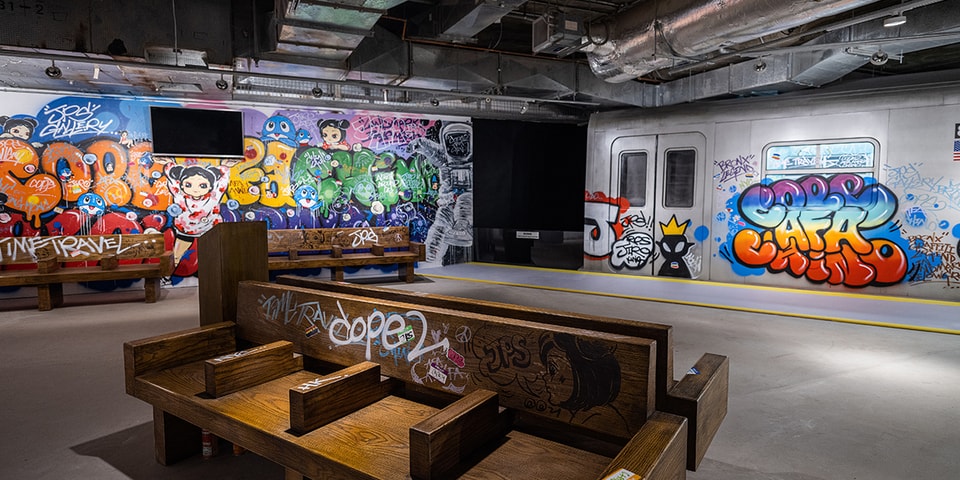 Continuing to pursue its goal of bridging luxury retail with contemporary culture, Hong Kong's BELOWGROUND has launched its latest series of hybrid cultural activations.
Leading the latest range of retail concepts and experiences is the "TIME TRAVEL" art exhibition curated by JPS Art Gallery. Converting part of the expansive space into a train platform inspired by the New York subway, the showing features a selection of murals, sculptures and paintings. Artists at the core of the "TIME TRAVEL" art exhibition include Cope2, Afa Annfa and Chino Lam who provide bright and bold showings for the converted space.
JPS Art Gallery's "TIME TRAVEL" exhibition is set to be open to the public until May 16. Accompanying installations include the Awake NY Community Store, Horoloupe's Time Capsule, AV BELOWGROUND: Yeti Out & RETRO.HK, Asterisk Idea, Rollin and a special pop-up from © SAINT M ××××××.
Check out the "TIME TRAVEL" exhibition above and catch scenes from the other activations happening at BELOWGROUND below.
BELOWGROUND
Basement, 15 Queen's Road,
Central, Hong Kong
In case you missed it, POST ARCHIVE FACTION took over Arario Gallery with its "FINAL CUT" exhibition.