[ad_1]

To help you prepare for your trip, we listed the best areas to stay in Budapest to make sure you get the most out of your visit!
It's hard to put your finger on what it is exactly that makes people fall in love with Budapest.
PSSST. Your travel medical insurance can now cover COVID-19!
If you grab SafetyWing Nomad Insurance, it'll be covered just like other illnesses. I've been using it since 2019 and I can assure you it's the perfect solution for nomads like you and me.
Is it the multi-faceted architectural landscape? Is it the Danube that silently stretches between the two sides, Buda and Pest?
Or is it the almost always buzzing, energetic atmosphere that seems to reach towards the future while still being, somehow, stuck in the past? Whatever the reason, the capital of Hungary is quick to charm travelers, nevertheless.
To start your research on where to stay in Budapest, let us share some important details about this gorgeous destination first.
You're about to visit the ninth-largest city of the European Union, Hungary's busiest and most populated area with more than 1,750,000 residents calling it home.
Altogether, it has 23 districts, 6 located in Buda, 16 in Pest, and an extra one on Csepel Island technically between the two sides. Up until 1873, Pest and Buda were separate cities with the blue water of the Danube flowing between them.
Without further ado, let's talk about the best areas to stay in Budapest.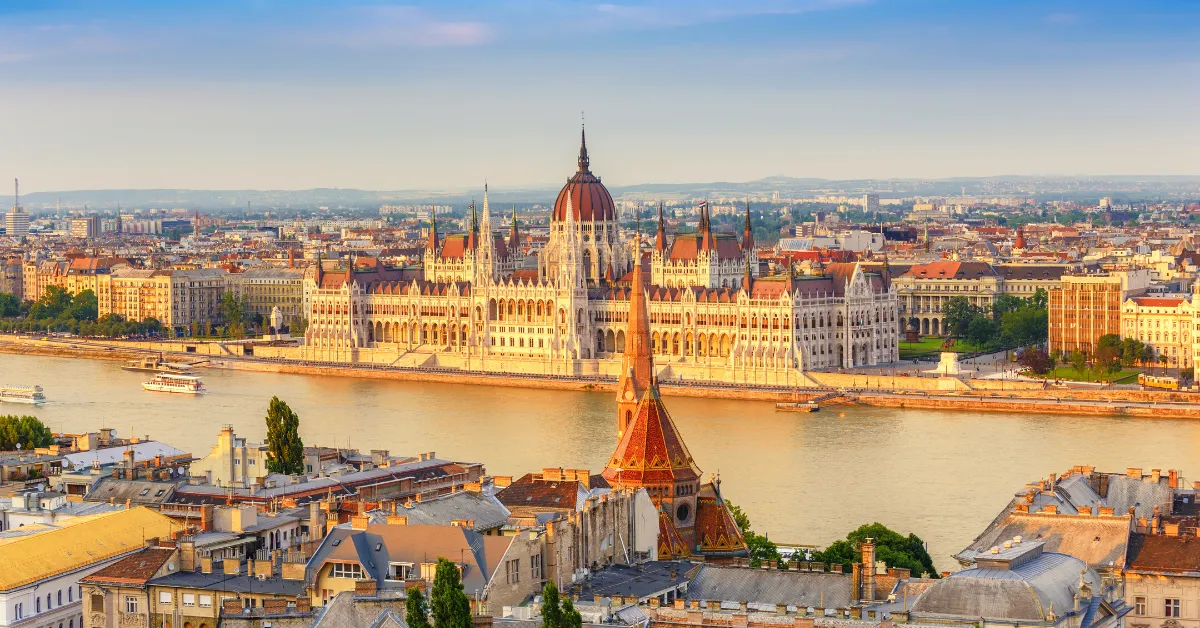 District V. – The Beating Heart
Located on the Pest side, District V. – or Lipótváros as locals call it – makes a home for some of the city's most famous sights, like the stately Parliament building and the magnificent St. Stephen's Basilica. 
District V. is one of the best spots to stay in Budapest and it's filled with hotels and Airbnbs. You'll be very close to the busiest parts, although you won't be too close. 
The biggest parties in town will be within arm's reach for sure, but if you're dreaming about a quiet walk by the river with stunning buildings along the way, this is probably the right spot for you.
The constant meeting point for tourists and locals alike, the city's most renowned intersection and transport junction, Deák Square (Deák tér), is also located here, converging three out of the city's four metro lines along with several tram and bus lines.
During the summer months, the square is transformed into one big terrace where you're welcome to cool yourself with a glass of fröccs (aka spritzer). 
The acoustic tunes coming from Akvárium Klub, the most popular downtown musical venue, might convince you to stay a little bit longer than you initially planned!
Once you're down in the 5th, you don't want to miss out on visiting one of Budapest's most iconic sights: the Széchenyi Chain Bridge that connects District V. to I. and offers an unforgettable view, especially in the evening. 
District VII. – The Capital Of Ruin Bars
If you're the partying type, Budapest's ruin bars will take your definition of a night out to a whole new level.
The pre-war buildings were transformed into impossibly cool and unique bars like Szimpla Kert, Mazel Tov, Instant-Fogas Komplexum, and the Füge-Udvarrom Party Ház are all located in this area.
It's a city within the city, and every bar you enter here will have its own little world you can get lost in. 
PSSST. Want to get FREE accommodation in exchange for work?
If you're traveling on a budget or want to save and extend your trip, this could be exactly what you're looking for. Worldpackers is a platform that connects travelers like you with hosts. It's just like volunteer work –exchange your skills for free accommodation. SAVE $10 using my discount code. Learn more about how it works here.
Bicycles hanging from the ceiling, old bathtubs used as the most convenient seating option, a garden inside the building, or a whole complex offering a different party on each floor – you really can't get enough of it!
This area is also called the Jewish Quarter as it is the center of Jewish culture with the Great Synagogue and several kosher restaurants along the way. It's undeniably one of the best neighborhoods in Budapest!
District I. – Feel The History
Also known as the Castle District, it is perhaps the most historical part of the Buda side. 
If you would like to travel back in time for a nice afternoon stroll, climb the Gellért Hill and just admire the view – it is going to be breathtaking!
You can take the whole day and walk around Castle Hill: Matthias Church and the Fisherman's Bastion are both there to enchant the travelers who pass by. 
If you want to squeeze in some museum time, you should visit the Hungarian National Gallery which always has some cultural delicacies for the art-lovers of the world.
The historical Castle Hill Funicular (Budavári Sikló) operates every day between 8 AM and 10 PM. It usually runs continuously, every 5-10 minutes, so you don't have to wait in line for too long.
It leaves from Clark Ádám Square located right next to the Chain Bridge.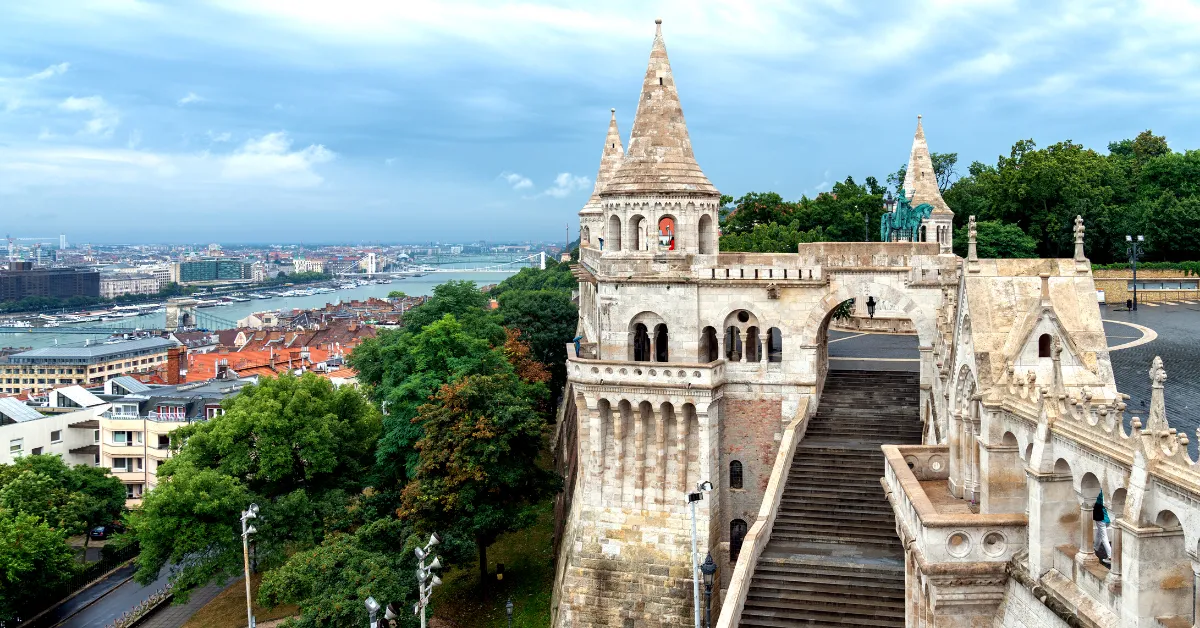 District III. – Fun For The Whole Family
As a rather quiet part of the city, Óbuda might just be the best place to stay when visiting Budapest with your family. 
The nearby Buda Hills can be a perfect destination for hiking, while the ruins of the Roman city, Aquincum might serve as an interesting history lesson parents and children can both enjoy. 
Even though it is a little bit far out, you don't have to give up on exploring the inner districts, as there are several metro lines and buses to get you to the city center.
If it's time to take a break from the hustle and bustle, visit Roman Beach (Római Part)! 
This natural reserve and beautiful riverside area have a water sports facility, open-air bars, and restaurants, plus the kind of peaceful vibes one can truly appreciate.
How To Get Around Budapest
Budapest has a solid and extensive public transport network. It might not always look too luxurious as some of the inner-city lines are a bit rundown and can be pretty crowded at times.
But, it's safe to say that getting to most of the touristy spots is easier by hopping on one of the buses, trams, or metro lines operated by BKK (Budapest Center of Transport).
You can also purchase a city card that you can use for public transportation. The card also gives you discounts on Budapest attractions.
There are four metro lines, one of which, Line 1, is actually among the oldest subways on the continent. It started operating in 1896 and was listed as a World Heritage Site by Unesco.
Pest is mostly characterized by a hip, urban atmosphere, while Buda is the more antique-looking, historical part. 
As the liveliest areas are located right next to each other, you can easily discover both sides by simply walking around the city. 
So even if you decide on a given location for your stay, you don't have to give up on exploring the nearby districts either.
All in all, the Hungarian capital is a tourist-friendly place with a great variety of restaurants, cafés, rooftop bars, pubs, and many events from concerts to exhibitions and outdoor programs to choose from.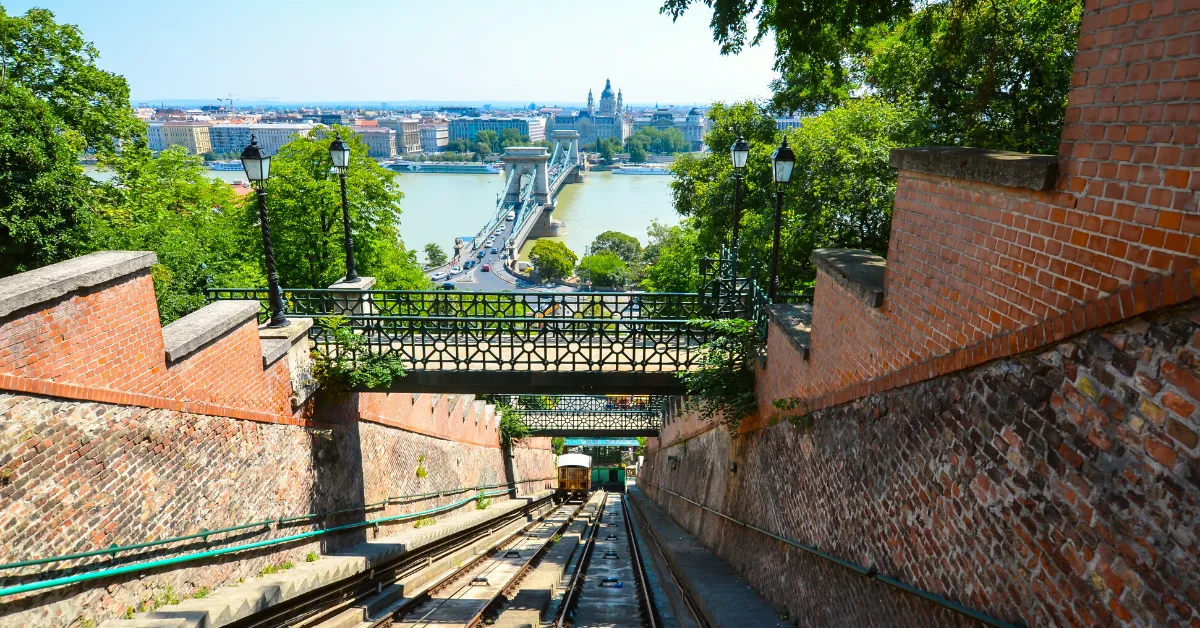 Final Thoughts On The Best Places To Stay In Budapest
So, what are the best neighborhoods in Budapest? It depends on what kind of holiday you would like to have. 
Whether you're visiting the city with friends, planning a romantic getaway, or a fun family vacation, it won't be too difficult to find an area that suits you. 
We hope this guide helped you find the best place to stay in Budapest. Whichever location you might choose, take advantage of the fact that you can easily cover the downtown area of Pest or the Castle District of Buda on foot. 
We promise you that Budapest won't let you down!
Visiting Budapest soon? Read one of the following blog posts:
[ad_2]

Source link