Duo Dickinson: Time travel at home in the winter of COVID-19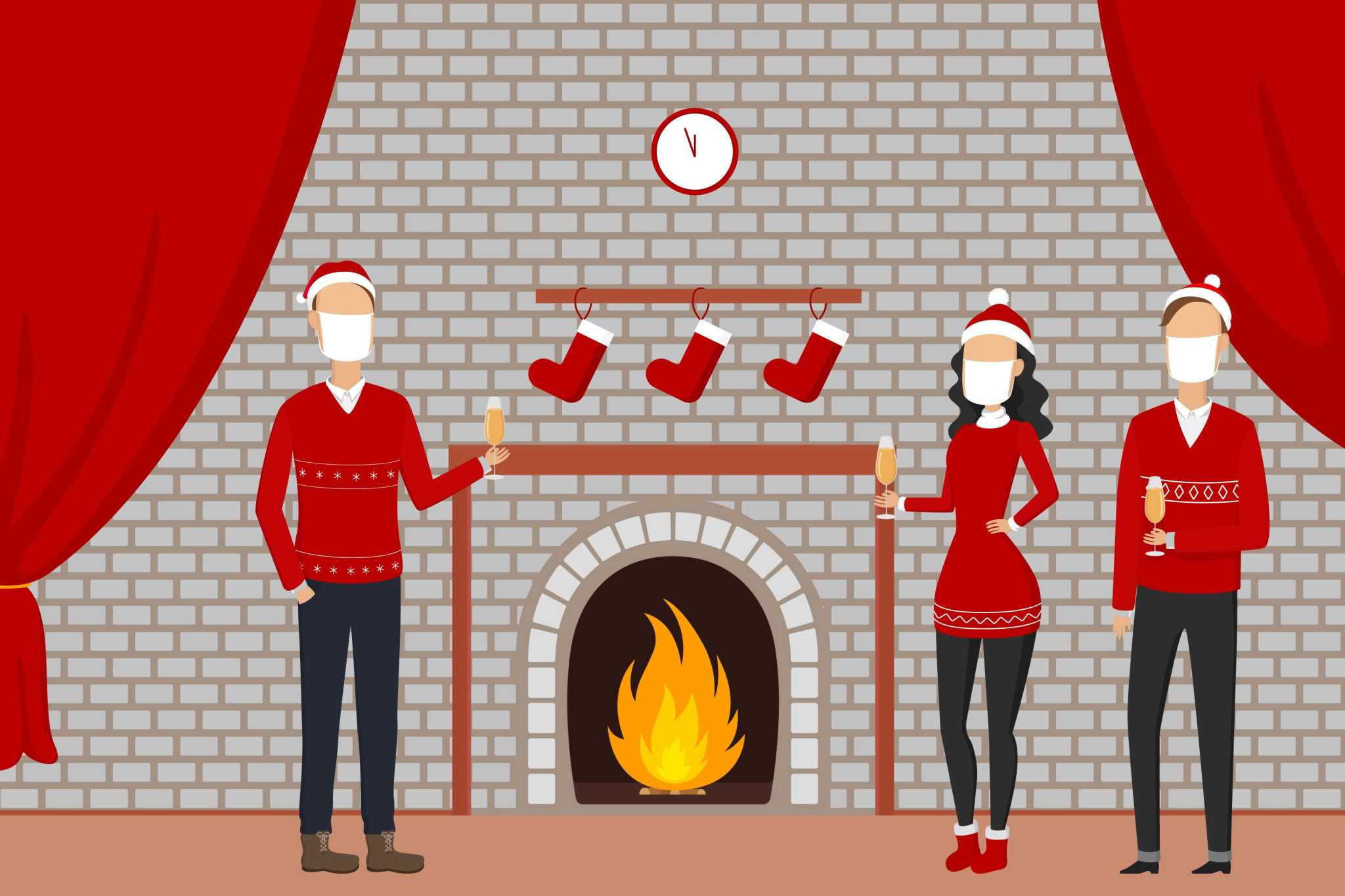 In a week it will be winter. But we have seen the light ebb and the temperatures drop for months. Perhaps more importantly, the last time it was this dark and this cold we had never heard of COVID-19.
What does the plague have to do with our homes? Well, in the diabolical irony that is 2020, we have never been more aware of our homes, and we are fully aware that every closed-in space confers fear in its risk of aiding in the transmission of what no one wants.
But first, your home has to harbor those who are living there with as little outside air exchanges as possible. That means cranking down all the latches on all the windows and skylights. That means checking the weatherstripping on all the doors (and repairing/replacing any defective seams in places that you have kept operable).
All those months cooped up within your four walls in Sell your house fast jacksonville the Sequestration Season of the last nine months should have attuned you to where the air gets in. Every hardware store and big box homeowner supply store has scores of DIY ways of mitigating heat loss in the winter. If there is no insulation in the space over your foundation wall that supports the floor framing sitting upon it, stuffing that open corner with fiberglass insulation is an easy fix (fully protecting yourself from its brutal irritants). You could add weatherstripping around your garage doors if you have them. Any seams around doors and windows and outside cracks should get caulked. Maybe even your attic gets another layer of insulation, or the door to your Bilco hatch accessing your basement from outside could receive weatherproofing for the winter too. You could also upgrade your thermostat controls to remotely or automatically adjust the interior temperature.
The list is long, but does not address one timely question: what about the crazy desire to share your presence inside your home without the mutually assured destruction of each others' health? I think it's time to accommodate outside air in your home to reduce the chance of transmission of the coronavirus. If you have enough space and operable windows, it is not crazy to invite the odd couple or singleton to view the tree, have an eggnog and not get each other infected.
I think it is time to return to the 19th century. Our homes, like those a couple of hundred years ago, all have one room, the largest, most public one. Homes before central heating had to rely on isolated sources of heat, not the heated air of radiators or a forced air heating plant. Fireplaces, coal stoves radiate their heat directly to our bodies. The air was heated some, but wearing winter coats indoors was simply necessary. When the air was just the space between you and the heat of those fireplaces and stoves, who needed insulation?
Just like our newly al fresco restaurants, time travelling to the 19th century entertaining may be the way to share the holiday season might make sense. If you can accept the risk of breaking from an isolated life, consider inviting one or a few friends and family over to an isolated space and for a limited time you will be transported back in time. Here is a checklist of things to do:
  Add temporary weatherstripping (tape or foam) to any interior doors leading to your largest space with the most doors and windows.
  When you are having others, open all the windows and exterior doors more than a crack in the space where you and guests will be in the same room 30 minutes before they arrive.
  Before their arrival, turn up your home's heat in the one area where the outside air will be let in.
  If you have a fireplace there, set a roaring fire a half hour before they arrive.
  Buy several small heaters and set beside the places you will distantly sit yourselves — check your home's electric outlets to verify they can handle this new load.
  Serve warm food and drink.
  Encourage and wear warm clothing.
  Say goodbye in an hour.
Some will find these measures simply crazy and not worth it. Others will be happier toughing it out in isolation. But some of us want to be safe and social, and we are willing to pay the extra heating costs.
Our homes reflect us, in any era. We had two guests for Thanksgiving this year, following these rules, and we all felt fully safe. If our homes do not offer safety they have failed us. Safety, as we have all come to know, is first defined by each of us. Use your home to manifest your values while staying safe in the holiday time of sharing.
Editor's Note: Please note the CDC still recommends maintaining a 6 foot social distance and wearing face masks. In Connecticut indoor gatherings are still limited to 10 people.
Duo Dickinson is a Madison-based architect and writer.