How do You Solve a Problem Like Closed Borders? Sarah Keenlyside on How Travel Companies Can Adapt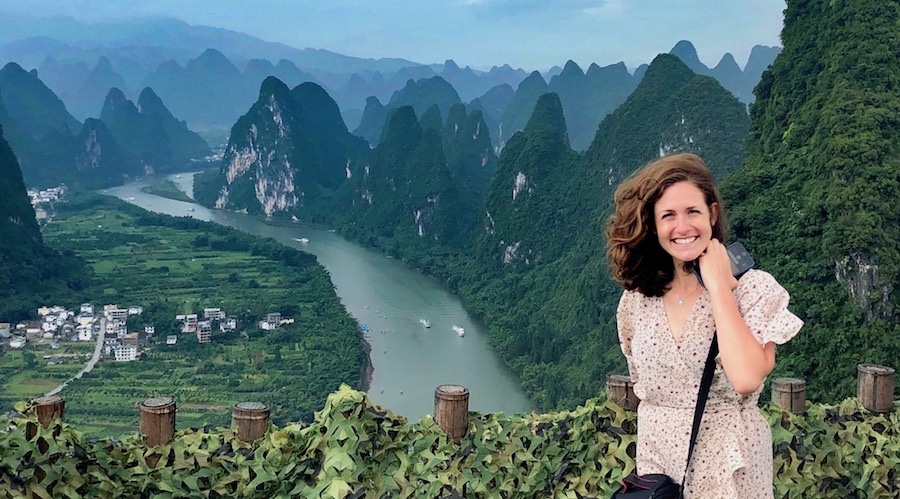 Running your own company in China can be equal parts rewarding and challenging at the best of times but particularly during the COVID-19 pandemic, and perhaps none more so than when that company is a travel company. Since borders closed to most international visitors at the end of March 2020, travel companies in China have had to scramble to adapt, although with domestic travel largely back on track, many are finding that there are new business opportunities to explore.
We spoke to Sarah Keenlyside, CEO of Beijing-based agency Bespoke Travel Agency, about the impact 2020-21 has had on the travel industry, what similar companies can do in response, and her predictions for the future of travel.
The company began life in 2010 as Bespoke Beijing, a small outfit offering customized guidebooks to independent travelers coming from overseas. Today, they offer intellectually curious travelers a chance to get off the beaten path, only eat fabulous food, stay in the most characterful hotels and learn from the very best experts in the country. Over the years, they've arranged trips for everyone from The Killers to the president of Warner Bros. 
How did the shutdowns in the travel industry caused by COVID affect Bespoke?
In a pretty severe way, as you might have guessed! Sadly we lost 25 percent of our team — in some cases because they were stuck outside of China and, with little prospect of any significant income or way of returning, were forced to find other work in their home countries. We also had to reduce the size of the office space we were renting fairly quickly, but that was easy thanks to WeWork, where we have offices in Beijing and Shanghai. The flexibility of their model really helped.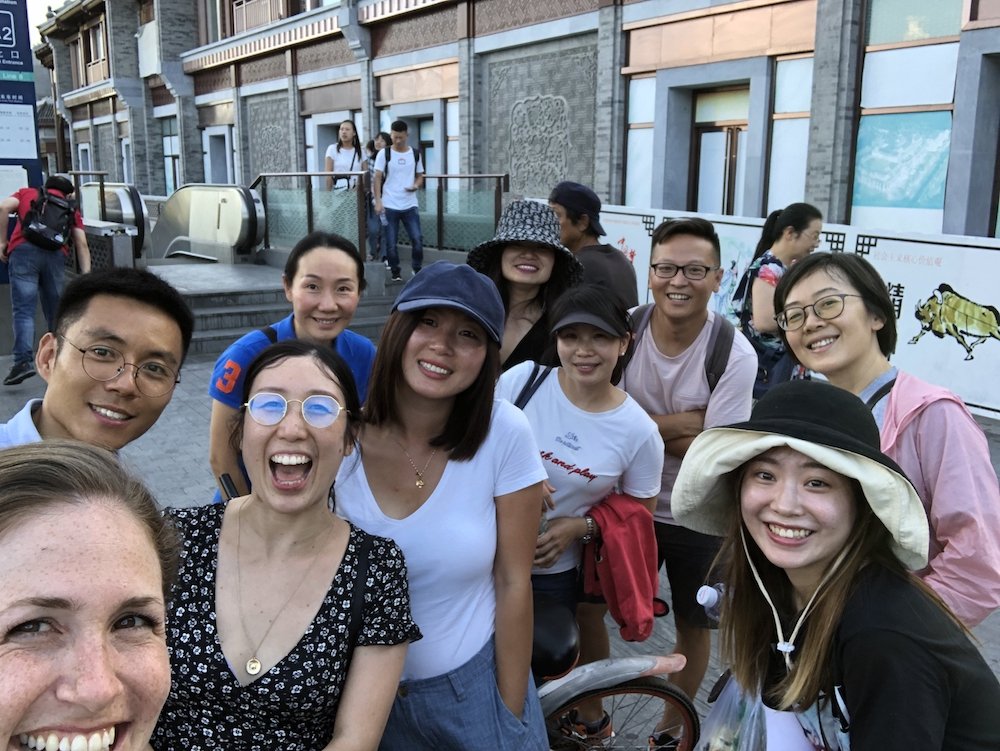 How have you responded to the new situation?
Things have changed dramatically the entire way through. It's really kept us on our toes but also made us much stronger and brought out the best in the team. Thanks to our CFO giving us a metaphorical slap in the face about how serious things were in late January, we were able to mitigate a lot of the financial impact of refunds to overseas clients and the sudden loss of revenue quickly, and I'm still very grateful for that. Then it was about being as creative as possible. We moved our experiences online, creating several Speaker Series that began as early as April, and saw friends and clients from across the globe joining in online noodle-making sessions and tai chi classes. As things opened up again locally we scrambled to offer in-person tours again, though there were several restrictions placed on travel companies which made things tricky. That's when we came up with the Beihai Park Scavenger Hunt — the perfect experience for socially distanced fun that's still going strong today. Next was about creating tours that we knew would appeal to those that live in China, a totally different market to overseas tourists. 
How has the domestic Chinese travel industry changed over the past year or so? Have you seen any changes to the ways expats are approaching travel in China?
It's been fantastic for the travel industry domestically. People are collaborating and being more innovative than ever before and it's so fun to watch. In terms of the ways expats have been traveling, I think we've all become a lot better acquainted with regions in China we might not have explored prior to the pandemic, and from what we've seen of the in-depth group trips we've been organizing, people are keen to immerse themselves more than ever which is amazing. The only downside is that many folks are still limited to the national holidays which makes travel really tricky — the sheer volume of people touring during these dates means it's hard to avoid the crowds completely, especially at airports and train stations.
How do you think the travel industry will change post-COVID? What new trends do you foresee?
Honestly, I think prices are likely to go up – we're already seeing that from some of the hotels we work with, and I think it's inevitable as demand continues to skyrocket. If you see an early bird price from a travel company, snap it up quickly! I also think travel companies that weren't previously very imaginative are going to start being way more creative as they compete for attention, but, higher prices aside, the consumer will have more choice than ever, and that's never a bad thing. We're also seeing demand for off-the-beaten-path trips (as in, not just 'non-touristy'), and with any luck, a thoughtfulness around sustainable travel too. Hotels like the Yangshuo Mountain Retreat in Guilin are one of the few that walk the talk in this area, so do go support them and hotels like them.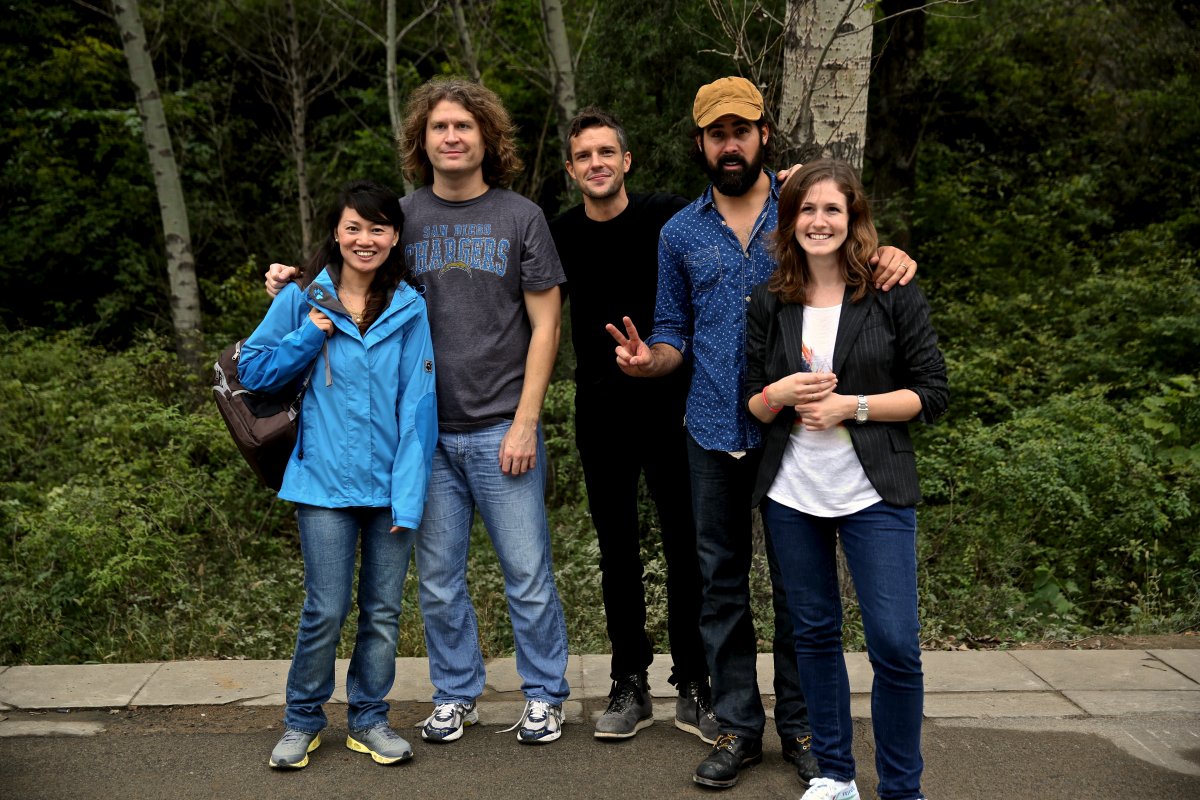 You have a slate of small group tours around China coming up; what was the inspiration behind these?
Prior to the pandemic, Fortune 500 companies and celebrities or wealthy individuals were happy to pay for the world's top China experts to tour them privately and give them insider access; however, most people aren't Katy Perry! So knowing that there are plenty of intellectually curious foreigners and locals here in China who would really appreciate the uniqueness of such a trip, the best way to do that affordably was to organize a series of group tours. COVID-19 handed us a brilliant opportunity to offer these types of trips to a wider group of people so honestly, we're over the moon about it.
Which is your personal favorite of the upcoming tours?
That's tough! But I think I'm going to have to say The Long March. July will be filled with Communist Party celebrations so this is our take on Red Tourism, a completely once-in-a-lifetime chance to do a section of the original Long March through Yunnan with Historian William Lindesay, photographer James Lindesay, and outdoorsman Yang Xiao. We'll literally hike, camp, and raft our way across the landscape with no one else around and a Tibetan horse caravan carrying all of our kit. It's going to be really special. 
READ: Domestic travel app release RMB 98 one-way tickets, but there's a catch
Images courtesy of Bespoke Beijing