(01 Apr 2021)
Jumeirah has appointed Ermanno Zanini as Regional Vice
President and General Manager of one of the most iconic buildings
and hotels in the world, the Burj Al Arab.
Ermanno's diverse career in hospitality began in
1993 at the Four Seasons Hotel Milan in 2002. He joined Jumeirah in 2019 when
the renowned Capri Palace in Italy was added to the Jumeirah
Hotels and Resorts portfolio.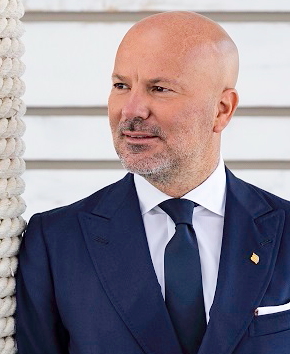 Ermanno continued in his role as
GM of that hotel in Anacapri, a
position which he had held since 2002, while taking on additional
responsibilities for Jumeirah Group as Regional Vice President for
Italy and Spain.
A native of Naples, Ermanno has a strong passion for culinary excellence,
having launched several Michelin starred restaurants including the
renowned Il Riccio restaurant and beach club as well as the
two-starred L'Olivo restaurant, both located in Capri Palace
Jumeirah.
He is also an art and photography connoisseur who enjoys
discovering new talent, and championed Contemporary Art
installations throughout the hotel to create an exceptional
setting.
During his time at Capri Palace Jumeirah, Ermanno also
created a unique wellness destination within the property, with
the patented vascular therapy 'The Leg School', conceptualised by
Professor Francesco Canonaco, the Medical Director of Capri Beauty
Farm.
In his new
role, Ermanno will oversee all aspects of the Burj Al Arab's
operations while maintaining
oversight for Italy and Spain.
Fergus Stewart, Acting Chief Operating Officer of
Jumeirah Group, said, "We are delighted to welcome Ermanno Zanini
in his newest role as Regional Vice President and General Manager
of Burj Al Arab Jumeirah. In his new position, he will deliver the
ethos of exceptional luxury at the iconic all-suite hotel where
anything is possible together with his expert team, while ensuring
successful operations for Italy and Spain."
David Guetta | United at Home –
Dubai Edition
For some amazing shots of Dubai as well as the
Burj Al Arab, make sure you watch David Guetta performing United
at Home from the luxury hotel's helipad.
See latest
Travel Industry News,
Video
Interviews,
Podcasts
and other
news regarding:

COVID19.