Military Veterans Can Become Vacation Heroes and Win a Travel Agency Franchise and European River Cruise from Dream Vacations
By: Dream Vacations / CruiseOne |  0 Shares     65 Reads 10th annual Operation Vetrepreneur: Become Your…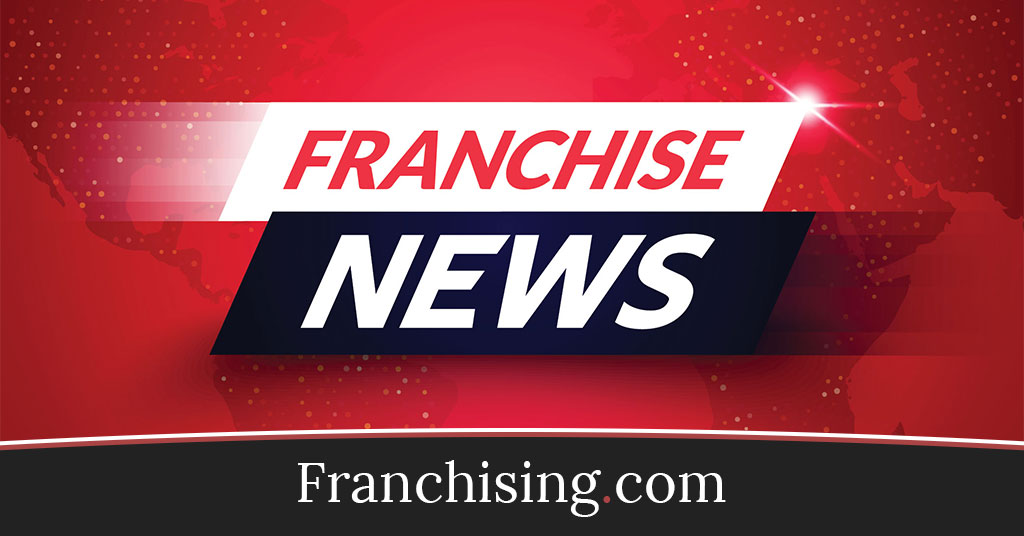 By: Dream Vacations / CruiseOne |  0 Shares     65 Reads
10th annual Operation Vetrepreneur: Become Your Own General contest begins Memorial Day
May 28, 2021 // Franchising.com // Fort Lauderdale, Fla. – Dream Vacations announces that military veterans can start their next career in the civilian sector by entering-to-win a free travel agency franchise in the "Operation Vetrepreneur: Become Your Owner General" business plan contest. Five winners will be awarded a travel agency business, and in celebration of the contest's 10th anniversary, one grand prize winner will also receive a berth on a European River Cruise on the Danube River. Since 2012, Dream Vacations has awarded 51 free franchises valued at $637,800 to military veterans. This year's contest begins on Monday, May 31, 2021, and runs through August 6, 2021.
"The United States is the greatest country in the world because of the sacrifices made by military heroes and their families," said Drew Daly, senior vice president and general manager of Dream Vacations. "Supporting military families is important to Dream Vacations and it is hard to believe we have been giving away franchise business opportunities for 10 years to military veterans as a small token of our appreciation. We honor, respect and salute those in the Armed Forces and we invite you to live the American Dream of business ownership that you made possible for so many."
The Dream Vacations franchise contest is open to former members of any of the five branches of the U.S. military (Army, Air Force, Navy, Marine Corps and Coast Guard) who are retired, off active duty and/or honorably discharged prior to the contest start date and are residents of the U.S. To participate, candidates must complete an online entry form and an introductory phone interview with a Franchise Development Manager. Candidates will be required to submit a candidate profile, business plan, and video. Finalists will be invited to participate in follow-up phone interviews before winners are selected.
Five winners will be notified in August 2021. Each grand prize is valued at $12,300 and includes a complimentary Dream Vacations franchise with a waived $10,500 initial start-up fee and monthly service fees. After completing virtual franchisee training, the winners will be armed with all the tools and knowledge they need to begin their next journey as small business owners creating dream vacations.
"Winning a Dream Vacation franchise reminds me of being part of a military unit during wartime operations in the Middle East. Starting a business is stressful and can be financially risky especially if you do it alone without a support network," said Veronica Loewy, Army Veteran and 2020 Operation Vetrepreneur: Become Your Own General winner from Chicago. "Dream Vacations provides the tools needed to survive, just like the military. This includes top-notch leadership in an organization where they have your back, a dedicated Business Development Manager, proven business model, training and customer support in order to complete a successful mission."
According to the Department of Defense, more than 200,000 military veterans are entering the civilian workforce each day and Dream Vacations recognizes that franchising provides a unique opportunity to leverage the traits gained in the military and translate them to entrepreneurship. This includes teamwork, decisive thinking, leadership and self-discipline to name a few. Those who have served in the Armed Forces also have an innate desire to serve others and see the world, which are important aspects of being a successful travel franchise owner. When military veterans join a home-based opportunity such as Dream Vacations, they have the flexibility to set their own hours so they can enjoy valuable time with family and make up for missed moments due to deployments.
Dream Vacations proudly supports military veterans and is consistently recognized by leading industry publications as a veteran-friendly franchise. Since 2017 it has been ranked the top travel agency franchise for veterans by Entrepreneur magazine, always ranking either first or second out of 150 franchises nationwide, and other recent number one rankings include Military Times and Forbes. Additional recognitions include inclusion on G.I. Jobs annual "Hot Franchises for Veterans," US Veterans magazine's "Top Veteran-Friendly Companies", USA Today's "50 Top Franchises for Military Veterans" and recognition by MSC Cruises in its Seaside Salute Award. The "Operation Vetrepreneur: Become Your Own General" program won gold from the Travel Weekly Magellan Awards and the IFA Franchising Gives Back Awards.
SOURCE Dream Vacations
###
Comments: