Nine Military Veterans and Community Heroes Win Free Dream Vacations Travel Agency Franchise
By: Dream Vacations / CruiseOne |  0 Shares     52 Reads #1 travel agency franchise for veterans…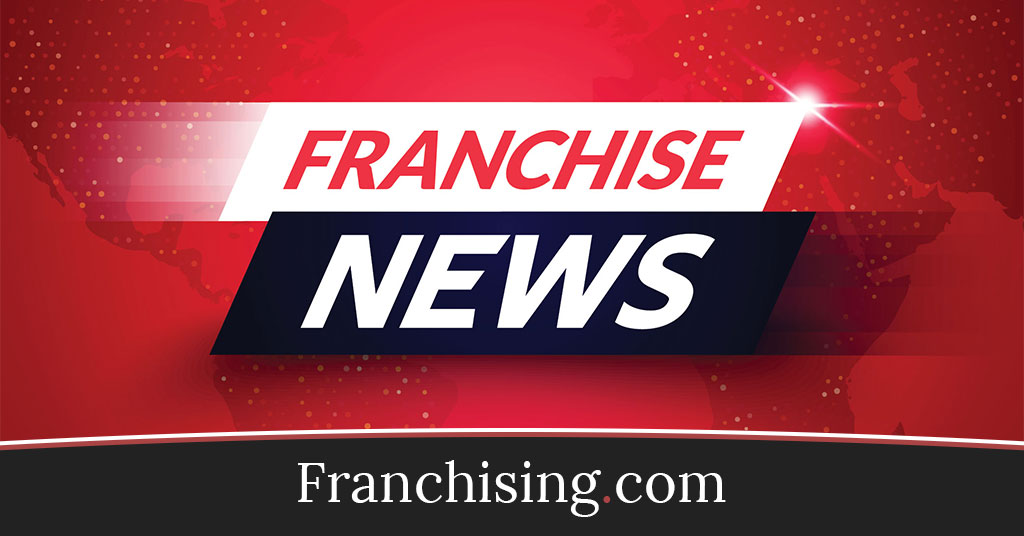 By: Dream Vacations / CruiseOne |  0 Shares     52 Reads
#1 travel agency franchise for veterans has given away 51 free home-based travel businesses since 2012 to U.S. heroes valued at more than half-a-million dollars
November 18, 2020 // Franchising.com // Fort Lauderdale, Fla. – The number one travel agency franchise for veterans Dream Vacations recently awarded nine military veterans and community heroes with free travel franchises as part of its award-winning annual business plan contest "Operation Vetrepreneur: Become Your Own General." Currently more than 35 percent of franchise owners within Dream Vacations are military veterans and in the past nine years, the travel agency franchise has awarded 51 free franchises since 2012 valued at more than $637,000 to deserving military veterans.
"While this year was filled with so much uncertainty and budget cuts, eliminating our ninth annual Operation Vetrepreneur program was non-negotiable as this is such an important program to us," said Drew Daly, senior vice president and general manager of Dream Vacations. "In fact, this year we actually expanded the program beyond military veterans to include community heroes. This year's winners have devoted their lives to helping others – whether serving in the armed forces, working on the COVID-19 front lines as a first responder or healthcare professional, or expanding the minds of future generations as an educator."
The Dream Vacations franchise contest was open to former members of any of the five branches of the U.S. military (Army, Air Force, Navy, Marine Corps and Coast Guard) who are retired, off active duty and/or honorably discharged prior to the contest start date this past May, as well as community heroes such as first responders, educators and medical professionals who are residents of the U.S. Candidates participated in a rigorous three-part application process which included creating a business plan, video essay and phone interviews. More than 2,800 people have applied for franchise ownership through Operation Vetrepreneur since 2012.
This year's winners are Army Veteran Alecia Kimball of North Augusta, S.C.; Air Force Veteran Darrell Klassy of Pass Christian, Miss.; Army Veteran Jackie Cox of Fowler, Ind.; Marine Corps Veteran Gamie Ollivierre of West Melbourne, Fla.; Air Force Veteran Robert Earl of McKinney, Texas; and Army Veteran Veronica Loewy of Chicago. The community heroes awarded with a free franchise include Gloretha Mackey, a nurse in Winter Haven, Fla.; Kyle Kiper, a school counselor and retired first responder in Booneville, Ark.; and Bakhtawar Ghaffer, an educator in New Rochelle, N.Y.
"I would not be able to fulfill my highest potential unless I combined my love of travel with entrepreneurship," said Vetrepreneur winner Loewy. "As a Veteran, I risked my life going to war so others can be free. The American Dream is the belief that anyone, regardless of where they were born or what class they were born into, can attain their own version of success in society where upward mobility is possible for everyone. To me, becoming a business owner is living the American Dream. Building my own business with the support of a highly-rated and successful franchisor such as Dream Vacations allows me to pursue my dreams."
All military veterans, Gold Star families and community heroes who purchase a Dream Vacations travel agency business receive a 30 percent discount off the initial franchisee fee. Veterans also receive an enlistment package valued at no less than $5,000 and can select one of two perks currently being offered – either waived administrative fees valued at $1,350 or a Microsoft® Surface Pro tablet valued at $1,000. In addition to having access to the Command Center, an internal portal with veteran-specific training and veteran-themed marketing assets, all veterans and Gold Star families receive a waived training fee for a business partner and the ability to hire active-duty military spouses and veterans as associates at a discount. Additional veteran incentives include the ability to move residences and stay in business, travel discounts for military customers and access to veteran networking groups.
As the only travel franchise to receive a 5 STAR ranking from VetFran, Dream Vacations proudly supports military veterans and is consistently recognized by leading industry publications as a veteran-friendly franchise. Since 2017 it has been ranked the top travel agency franchise for veterans by Entrepreneur magazine, always ranking either first or second out of 150 franchises nationwide, and other recent number one rankings include Military Times and Forbes. Additional recognitions include inclusion on G.I. Jobs annual "Hot Franchises for Veterans," US Veterans magazine's "Top Veteran-Friendly Companies", USA Today's "50 Top Franchises for Military Veterans" and recognition by MSC Cruises in its Seaside Salute Award. The Operation Vetrepreneur program won gold from the Travel Weekly Magellan Awards and the IFA Franchising Gives Back Awards.
Dream Vacations is committed to being "Rich in Diversity" and empowers all owners, franchisees and employees to reach their highest potential by leveraging their broad range of talent, experiences, personalities, viewpoints and ideas to generate business growth.
SOURCE Dream Vacations
###
Comments: