On Takes Over Travel Agencies in Berlin and LA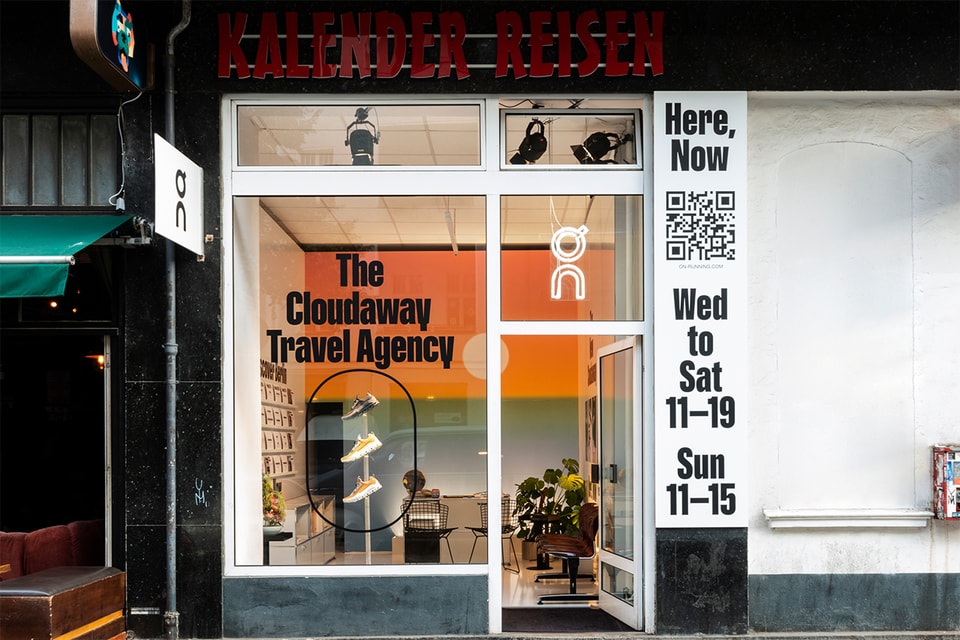 With global travel becoming increasingly difficult to execute, On celebrated the launch of its latest sustainable Cloudaway sneaker by taking over abandoned travel agencies in Berlin and LA — championing the beauty of exploration right on our doorsteps.
At the aptly titled Cloudaway Agency pop-up event, the Swiss running brand teamed up with local experts to present carefully curated experiences for visitors to sign up to and explore different hidden gems within the city each day. In the German capital, art trips to Boros Bunker and the Julia Stoschek Collection as well as culinary journeys around the city were on the cards.
Whilst in LA, the global online travel community, Trippin invited Justice Baiden to host a food and culture tour paired with an exclusive online tour guide of the city inspired by his penchant for street photography. On also shined a light on the Oyster Expedition — a fortnightly hiking meet to experience the outdoors as well as WalkGood LA, a community-based non-profit organization fighting for racial equity through the arts, health, and wellness.
Visitors to the travel agency pop-up also got an exclusive close-up look of the new Cloudaway sneaker. Merging everyday wear with high-performance functionality, it serves as the perfect companion on trail walks or city activities. Lightweight, durable and even packable, the mesh upper is constructed using 93% recycled materials as well as moccasin stitching to bind together its premium Vegan suede mudguard. Sitting atop the brand's trademark CloudTec sole for recognizable Cloud-like comfort, the design is completed with a 3D map of the Swiss Engadine Valley — the home of On — embossed on the recycled rubber outer sole, leaving the brand's heritage pressed in every step.
On's Cloudaway sneaker arrives in three colorways and is available to purchase now for $140 USD on the brand's website. For more information on the Cloudaway Agency event, visit the dedicated web page.