Supergirl's Time Travel Episode Proves The Arrowverse Needs Prequel Shows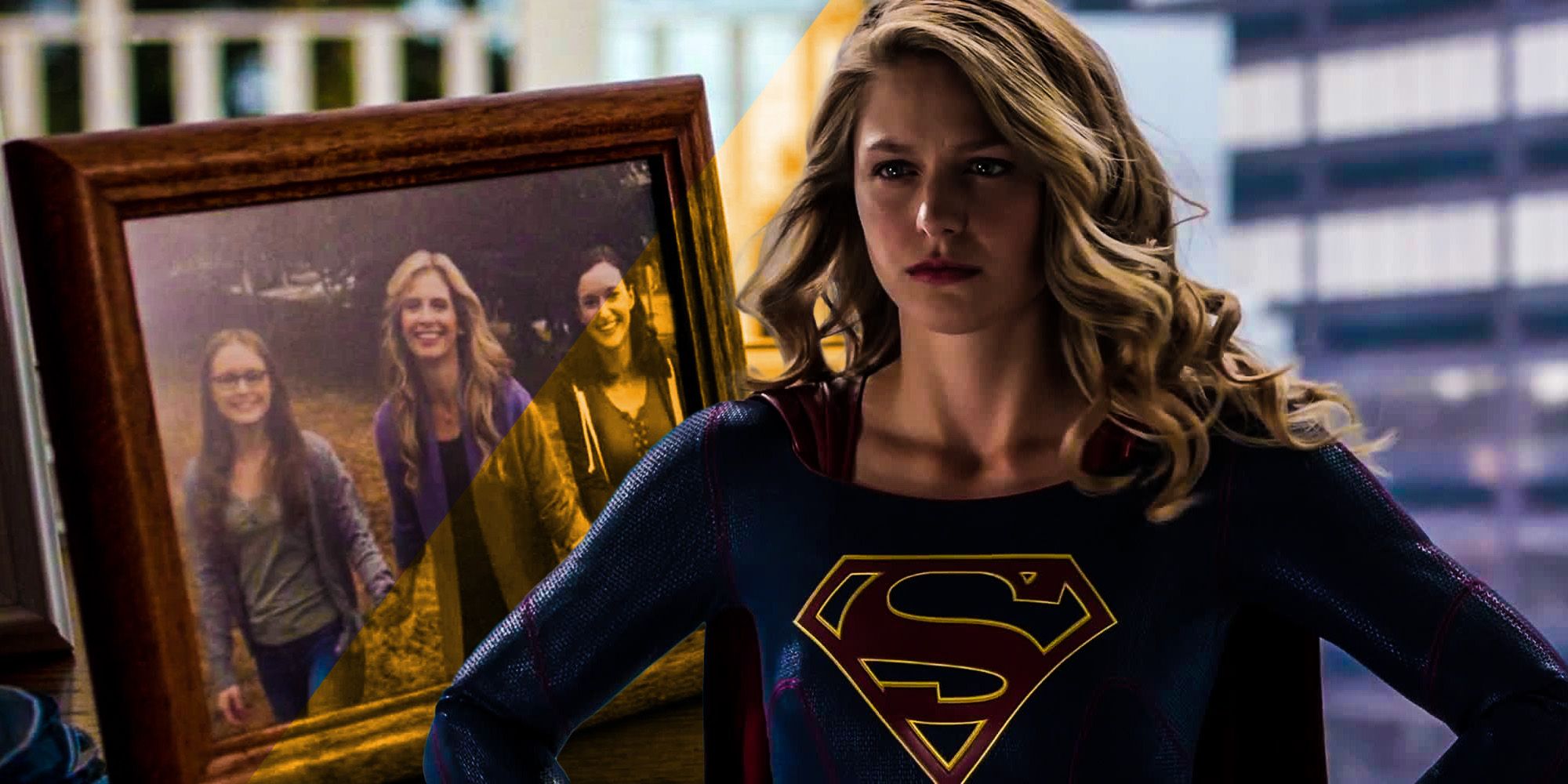 Supergirl's flashback episodes to the Danvers sisters' childhood show that The CW can and should develop prequel shows in the Arrowverse.
Supergirl season 6's time-travel episode demonstrates the Arrowverse can benefit from having prequel shows. As the original Arrowverse series begin to wane, The CW's strategy of keeping their established fan base interested by developing spinoffs with new characters is losing its luster. However, the success of Supergirl's trips to the past signals that the key to keeping the Arrowverse fresh may not lay in looking forward but by looking back. Prequels exploring the early, formative years of fan-favorite heroes like Supergirl, Batwoman, Sara Lance, and Black Lightning would be a popular way for the network to rejuvenate the Arrowverse.
Continue scrolling to keep reading
Click the button below to start this article in quick view.
Supergirl fans quickly point to season 3's "Midvale" as one of the series' best episodes. The story of how Alex and Kara Danvers' bond was cemented when the girls were younger was both a critical and ratings success. The key thing was the perfect casting of Izabella Vidovic and Olivia Nikkanen as young Kara and Alex, who uncannily nailed the resemblances, speech patterns, and mannerisms of their older counterparts. The young actresses displayed the same electric chemistry and connection that endeared fans to Melissa Benoist and Chyler Leigh. In later seasons, when the show needed quick flashback scenes such as those that helped Alex regain her memories in season 4, Supergirl turned to Vidovic and Nikkanen to maintain story continuity.
Related: How The Arrowverse Can Continue Kara's Story After Supergirl Ends
In season 6, Supergirl returned to Midvale to revisit the younger Danvers. Vidovic and Nikkanen's magic in these roles has not diminished; in fact, they only shine brighter. After season 6's "Prom Night," the call for an Arrowverse prequel centered around the young Danvers sisters and their journeys to becoming superheroes has grown louder and more enthusiastic. The popularity of these actresses, in addition to the storytelling possibilities found in Danvers' young adult lives, presents an opportunity for The CW to capitalize on.
Smallville is proof that prequels and origin stories centered on young adults can work. Prequels are a way to explore characters and villains that fans want to see more of when there's no space in the main show. For example, a series featuring Sara Lance's years with Nyssa Al Ghul and the League of Assassins would surely be of interest to Legends of Tomorrow fans. Similarly, Batwoman fans may want to know more about the mentors Kate Kane trained with before Batwoman's pilot and what her adventures were following her expulsion from the Air Force. Another strong prequel candidate would be the exploration of Jefferson Pierce's early years as Black Lightning.
The Arrowverse has limited itself post-Crisis with fewer characters, fewer Earths, and fewer possibilities for crossovers. Supergirl's Midvale episodes make a strong case for a Danvers-centric prequel that takes viewers back to a more complex version of the universe, one where the bond between the sisters is more fractured. Additionally, a Supergirl prequel would be an ideal chance to correct one of the show's current issues and put Kara back front and center of her story. "Prom Night" set that stage and introduced an intriguing group of supporting characters in the form of a resurrected Kenny Li and an earlier version of the formidable Cat Grant.
In its final season, Supergirl has brought something fresh and unique to an aging Arrowverse by taking fans back to their superhero's origins. A Danvers prequel could be the shot in the arm that the Arrowverse needs as its flagship shows wind down.
Next: Supergirl's Best Moments Are Thanks To What Most Arrowverse Shows Avoid
Legends Of Tomorrow Recorded A Fake David Bowie Song For Its Season 6 Premiere
About The Author