December seems to be one of the most popular times of year to travel worldwide. It makes sense: people are eager to use the vacation days they've saved up all year, the holidays are coming up, and many travelers want to experience what Christmas is like in another culture.
If you want to find out what some of the best places to travel in December are, stick around, because this list has options all around the world.
Come along for a wintry, beachy, safari-filled ride:
Europe
1. Stuttgart, Germany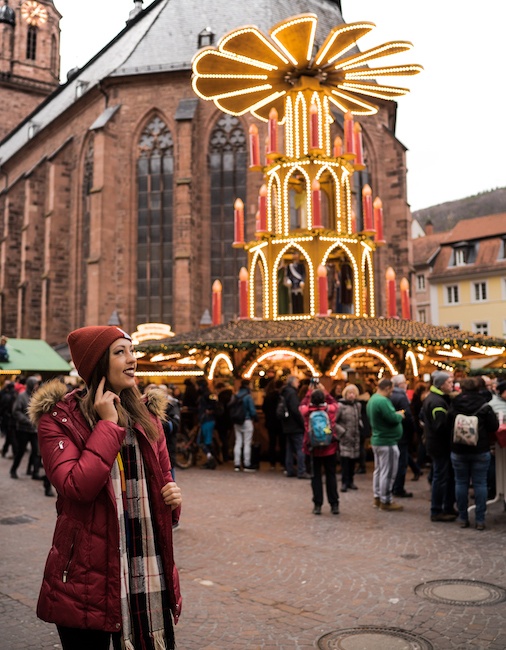 If you get super about Christmas, Stuttgart is one of the best bases in December for world famous German Christmas markets. In and around the city, you'll find several Christmas markets that are in full holiday cheer during the entire month, each with its own unique theme (including one dedicated entirely to chocolate). Though others replicate markets like these, there's truly no place like Germany for them.
From the quintessential warm, spicy aromas and the mouthwatering gastronomy to the twinkling lights and crisp winter air, Stuttgart is the spot for Weihnachten this December.
2. Saalbach-Hinterglemm, Austria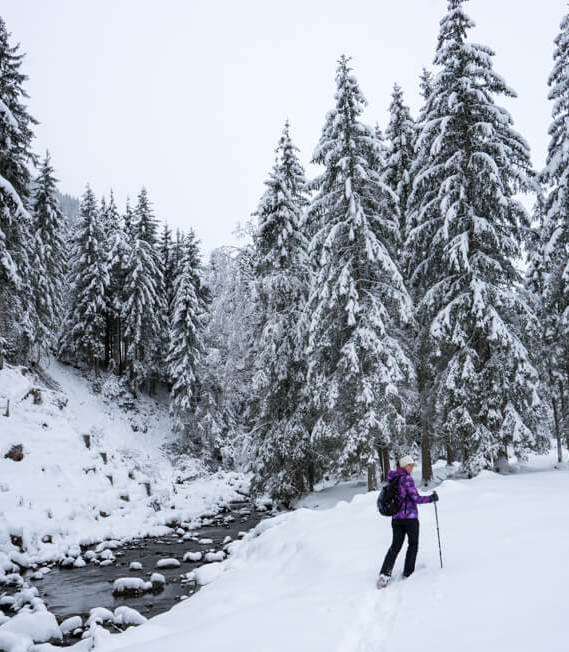 Looking to hit the slopes this December? There are few locations better than Saalbach-Hinterglemm in the Austrian Alps. This ski resort takes pride in its cool, mountain-retreat vibe and stellar variety of slopes, ranging from complete beginner to pro level. With the stunning-beyond-words backdrop of the Alps, Saalbach is easily one of the most beautiful places to ski, snowshoe-hike, and explore.
Christmas decorations blanket the entire town during the month of December, creating a magical atmosphere fit for any holiday vacation. Consider staying at Boutique Hotel Anybody, as it's only 300 meters from the ski lifts.
3. Rovaniemi, Finland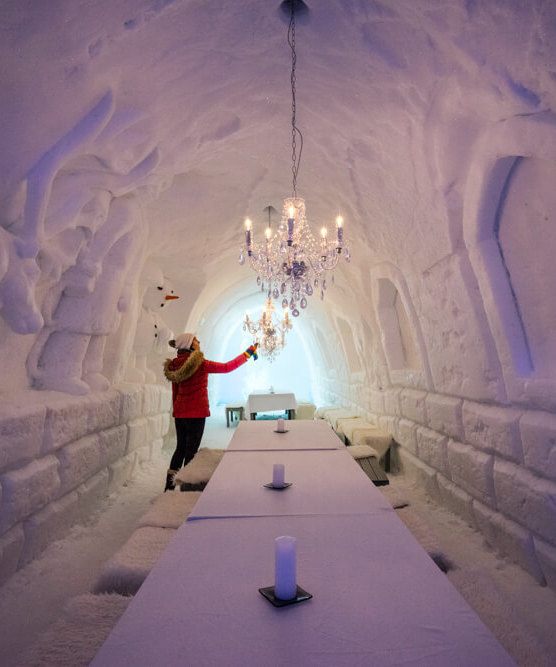 I might argue that the best place to visit in December would have to be the home of the one and only Santa Claus, which is why Rovaniemi is an essential part of this list. Part of Finnish Lapland, this small city inside the Arctic Circle, where ice and snow reign supreme during December, has its own Santa Claus Village.
A visit to Rovaniemi isn't complete without checking out out the mystical SnowHotel, which is carved from snow every year. It includes glass igloos with transparent domes, meaning you can watch the glimmer of the northern lights across the night sky before you go to sleep. Make sure to book your room well in advance.
4. London, United Kingdom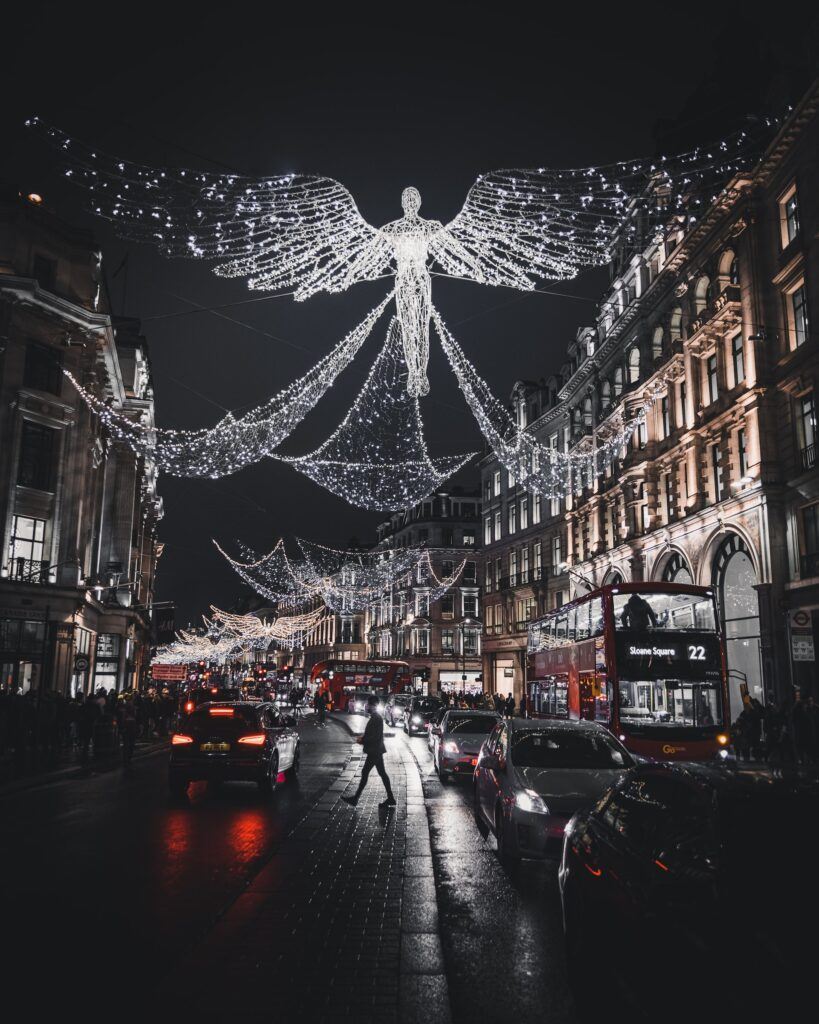 Who doesn't want to live out their Love, Actually fantasy by heading to London in December? There's a magical quality that the British capital has during the holiday season. The twinkling lights are truly next-level, the classic red phone booths match the holiday decorations, and there are abundant Christmas markets throughout town, each with a unique theme.
During this time of year, there are bus tours specifically for checking out the Christmas lights. Yeah, they're that good.
5. Florence, Italy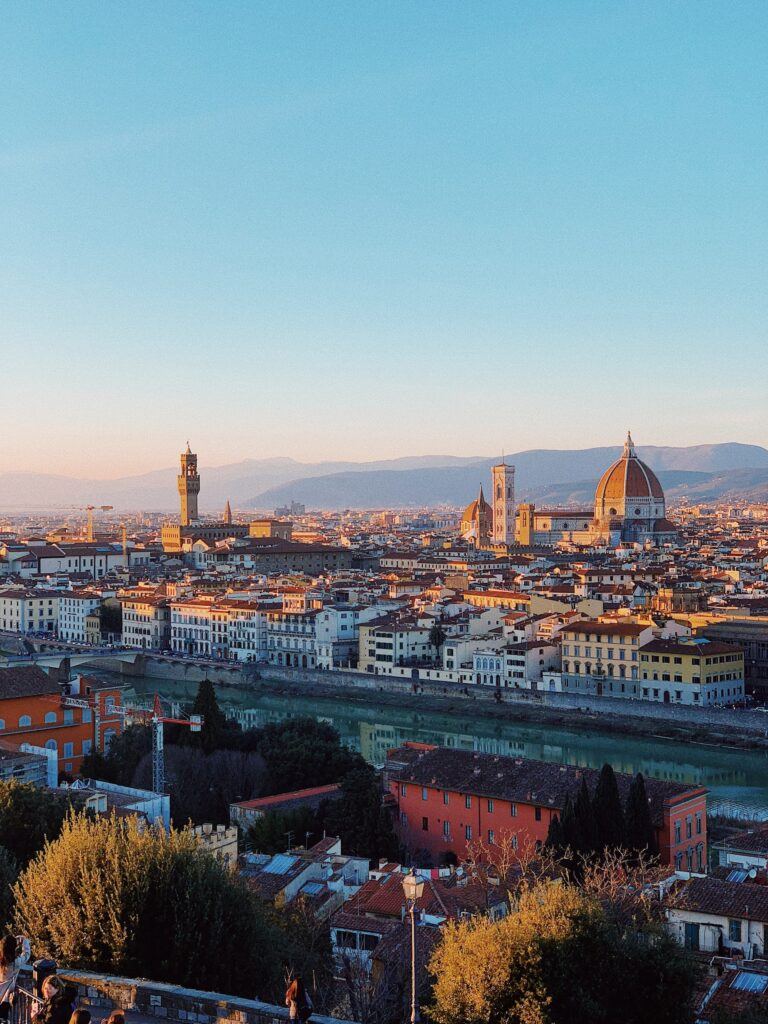 Florence is the capital of Tuscany, one of Italy's most beautiful regions. Not only is Florence a cultural hub with amazing museums, fantastic food, and charming cobblestone streets to explore, but it's also home to some of the most iconic architecture in the country.
Sure, you can visit Florence any time of year and have a blast. The high season coincides with summer, but most tourists have cleared out by December, when the city remains lively but isn't as packed. Plus, the weather is quite mild, and there are lots of cute, twinkling Christmas lights. It's a win-win if you ask me!
Check out this seasonal Christmas Magic tour to get the full experience of December in Florence.
6. Iceland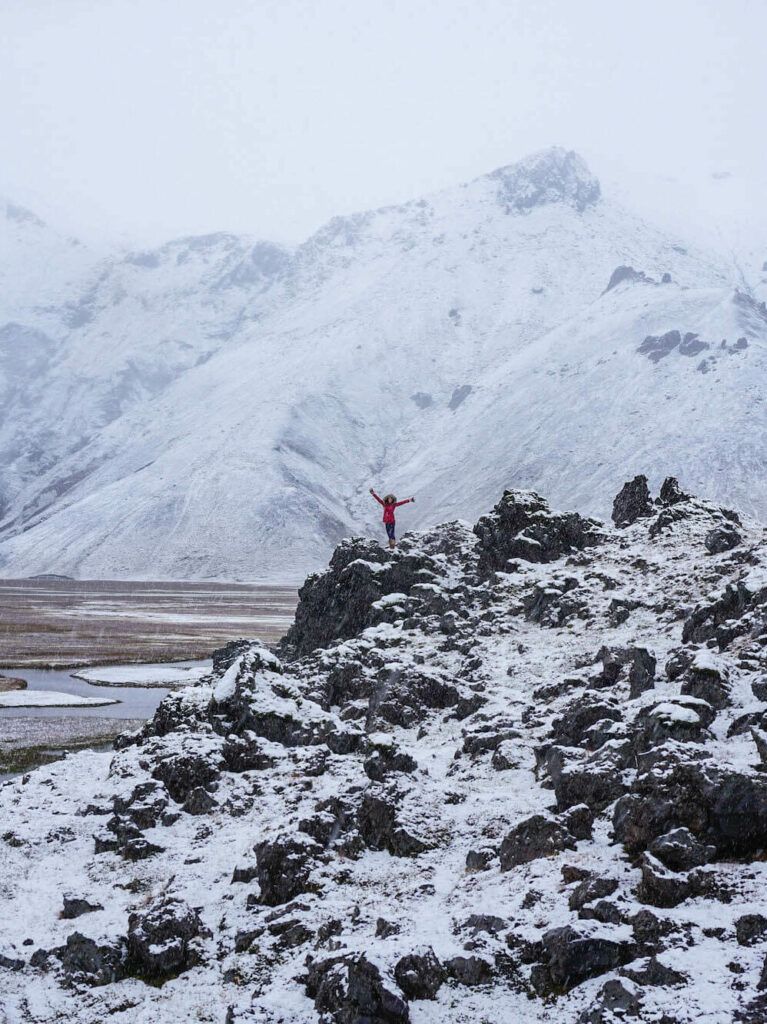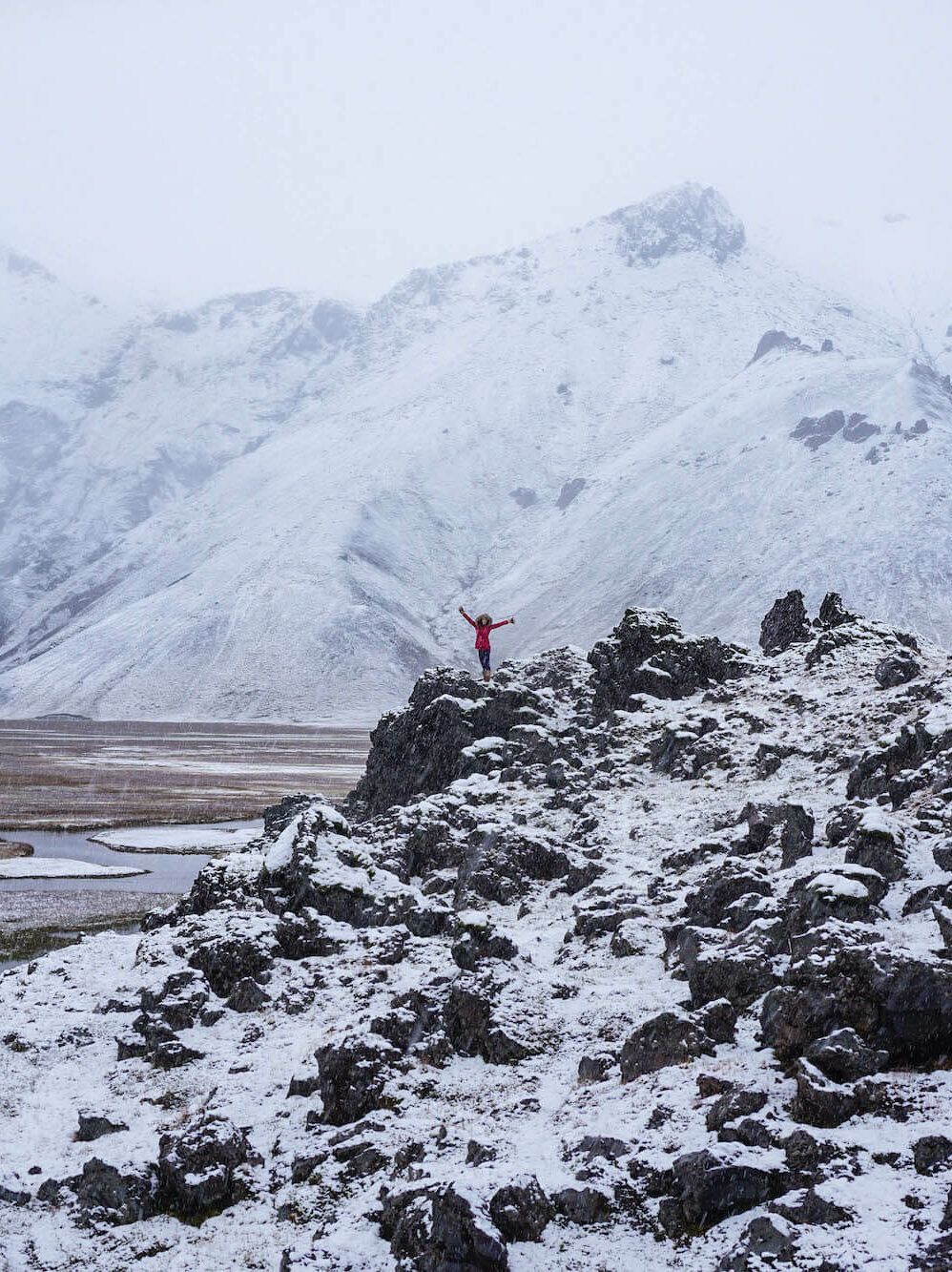 There are some definite pros and cons to visiting Iceland in the winter. While some areas might be more difficult to access, others are actually ideal for a December visit. The Icelandic Highlands are an incredible sight to see this time of year, plus it's the perfect time to get a glimpse of the northern lights.
Start your trip in Reykyavik, then consider departing on a road trip along either the Ring Road or the Golden Circle. Don't miss out on the hot springs, as they're particularly beautiful and fun to visit in December.
North America
7. Big Island, Hawai'i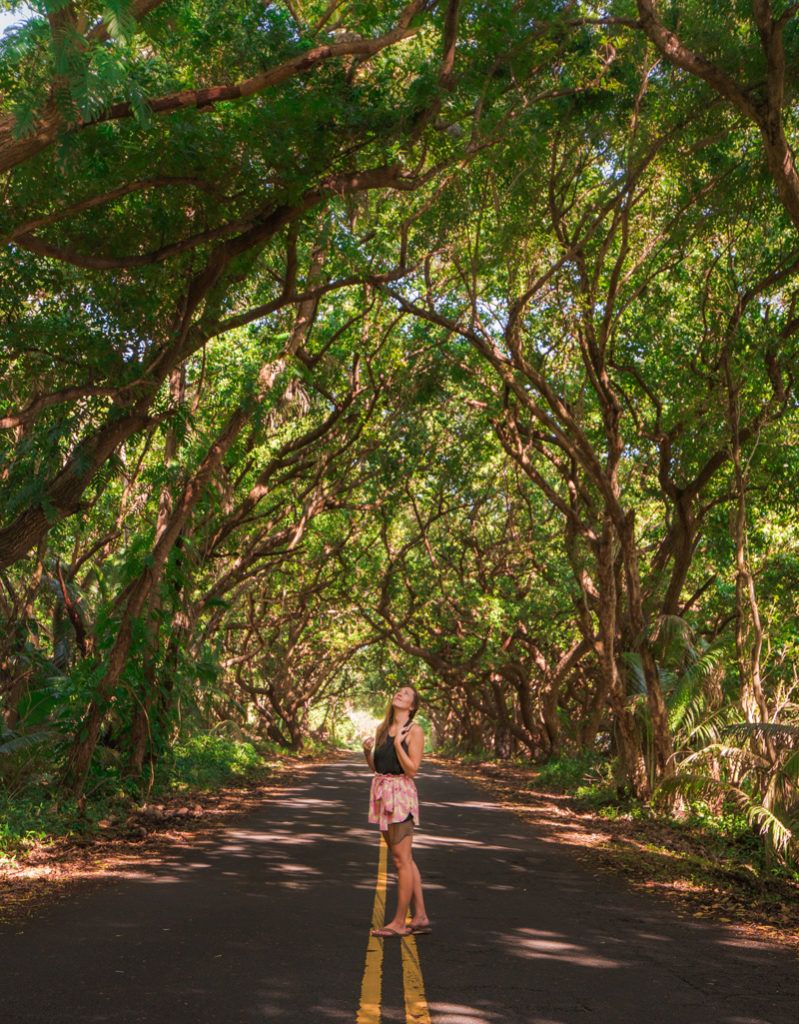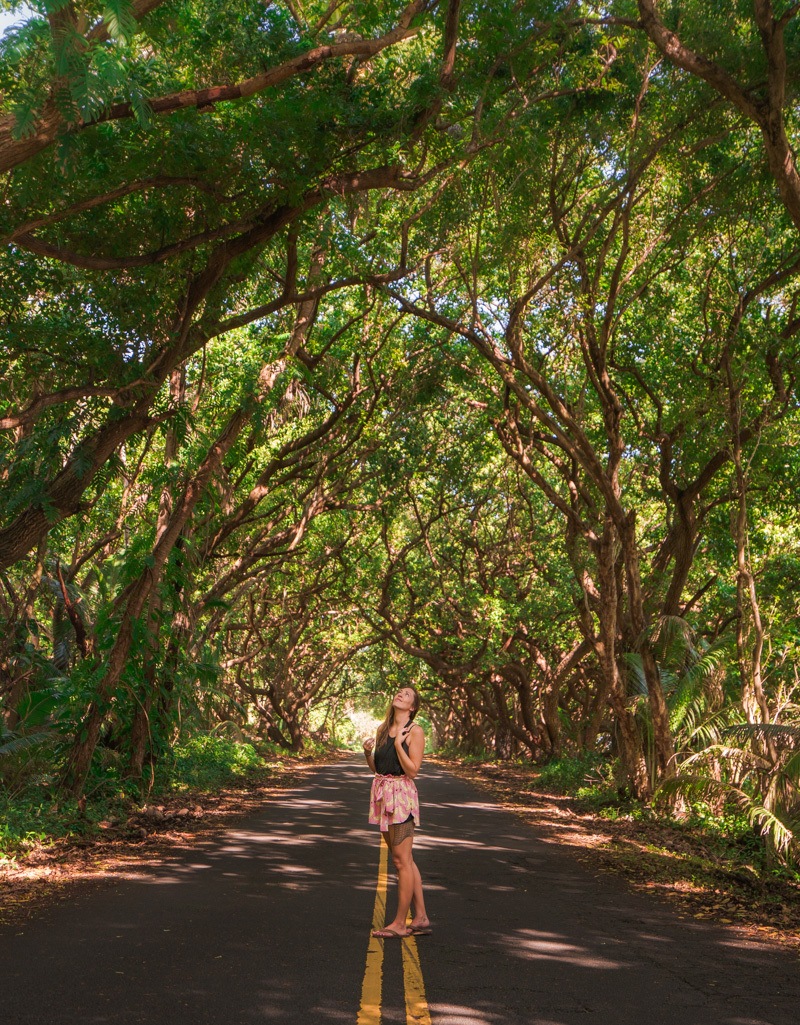 If fleeing freezing temperatures is a priority for you this December, the Big Island can meet all your beachy needs. Here you'll find mind-blowing places to snorkel, some of the best beaches in the state of Hawai'i, and tons of interesting, offbeat accommodations. There's enough to do on the Big Island for any length of stay. Find ideas for your three-day, one-week, or two-week Big Island itinerary here.
Like many other locations on this list, December is a popular time to visit Hawai'i, and it can get crowded toward the end of the month. To avoid this as much as possible, opt to visit at the beginning of the month.
8. Death Valley National Park, California & Nevada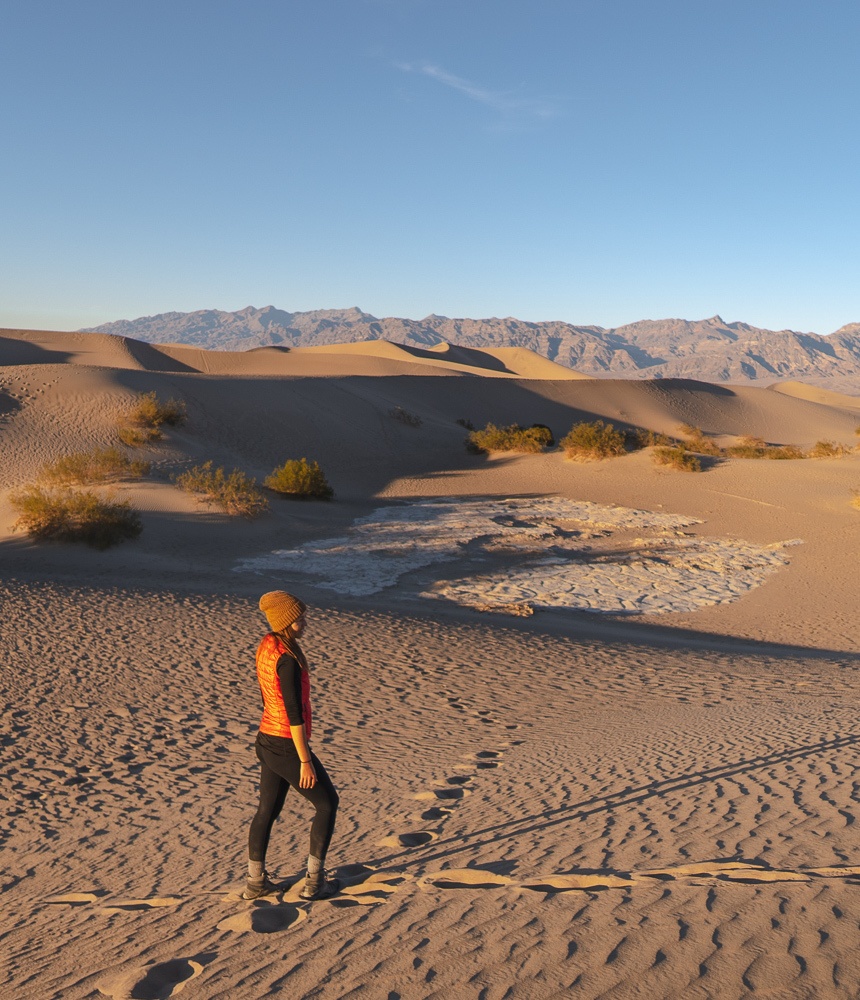 You might have heard that Death Valley is one of the absolute best places to visit in December in the US, so it should come as no surprise that it also makes our worldwide list. Visiting California's spectacular desert landscapes can be nearly impossible in the summer months, due to the scorching heat. That's why December is prime time to climb the dunes, venture to Golden Canyon, or marvel at the colorful Artist's Palette.
Whether you're hitting up other California deserts or plan to make Death Valley your sole destination, you're in for a treat by visiting this December. Don't miss this Death Valley guide while you're putting together your itinerary.
9. Moab, Utah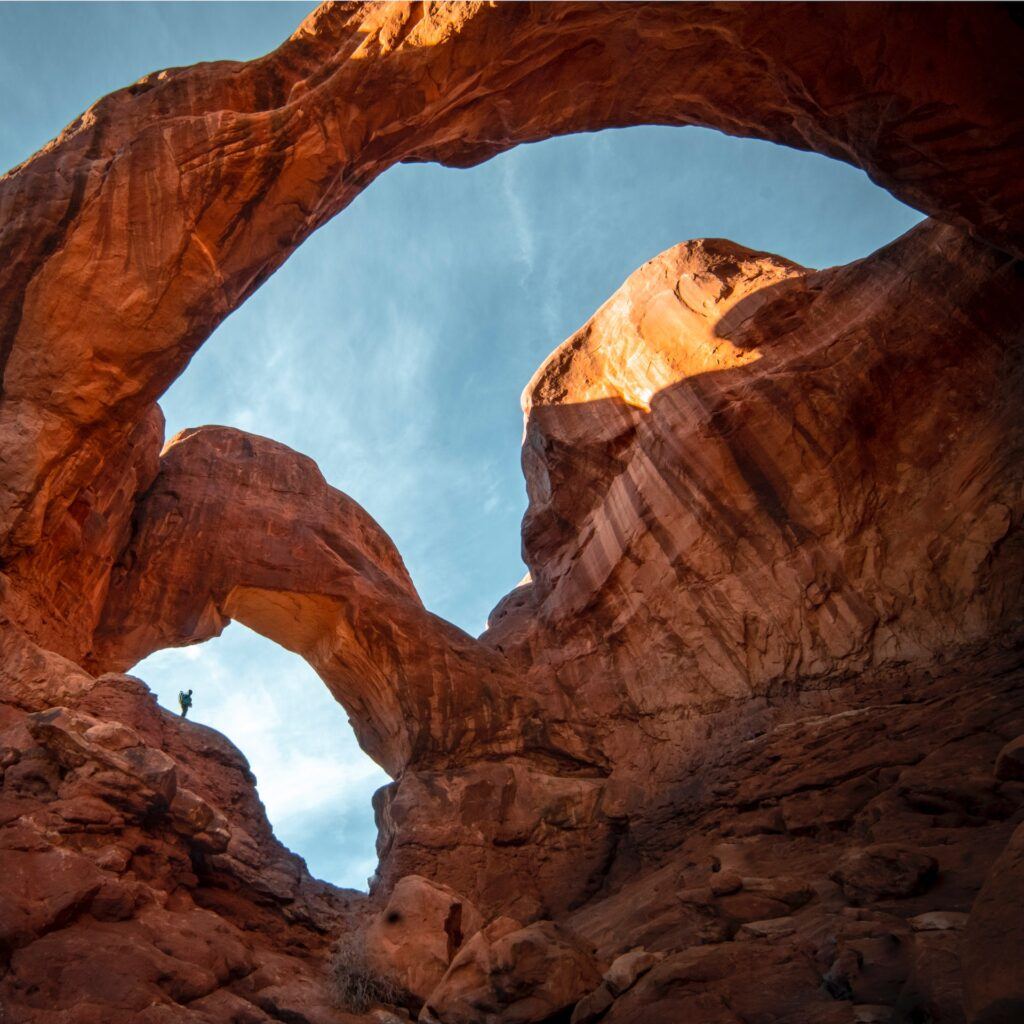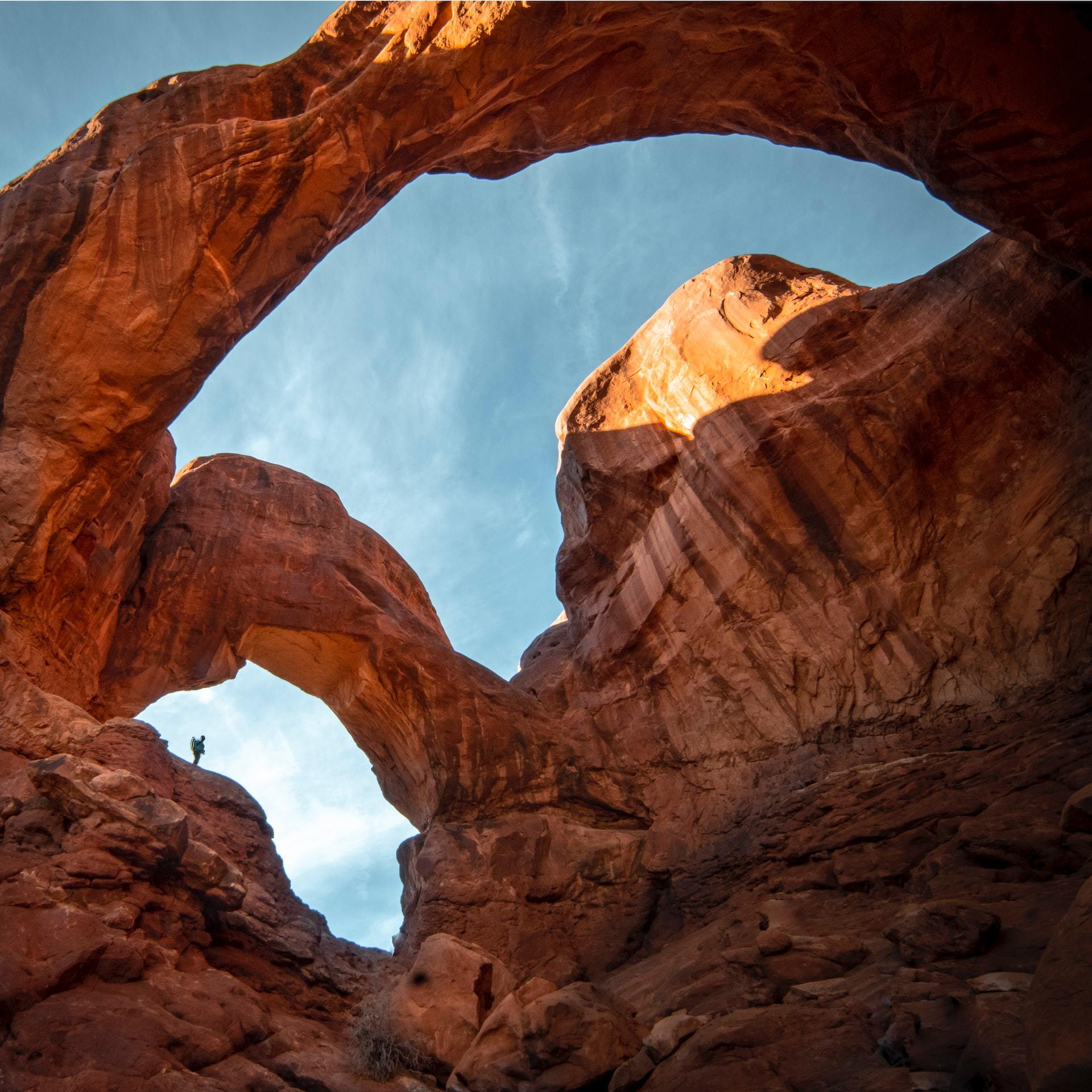 Firey red rock formations, massive arches, and canyons that look nearly bottomless all await you in Moab this December. This charming town is sandwiched between two of Utah's best national parks: Arches and Canyonlands. Both are spectacular, and both are incredible to visit in the wintertime, when you might get the occasional blanket of stark white snow over the reddish orange landscape.
Besides the added beauty of contrasting colors, this is a stellar time to visit Moab, because it's much less crowded than other times of the year. You might be able to snag a deal on accommodations, and popular places like Delicate Arch and Mesa Arch won't be nearly as crowded as the late spring to early fall months.
Get all the info you need to visit Moab here.
10. Alberta, Canada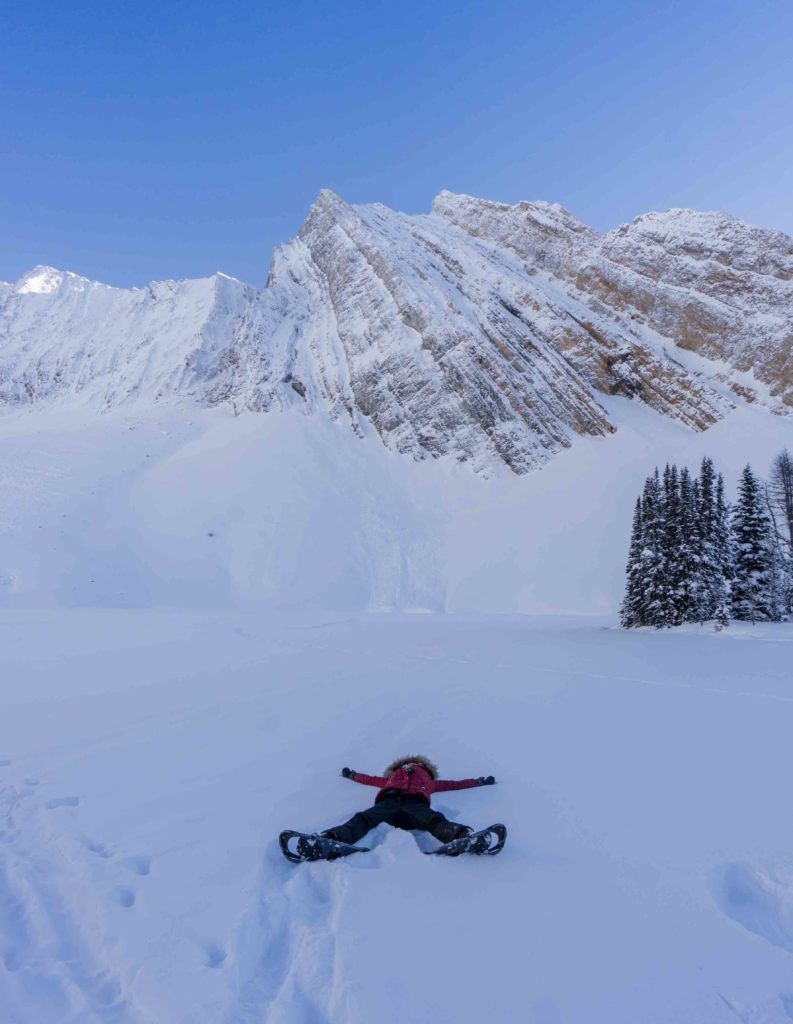 If you are ready to fully embrace the unique beauty of winter, the province of Alberta is the December destination for you. This northern Canadian gem is famous for its spectacular landscapes and subzero temperatures, making it a proper winter wonderland.
Winters in Alberta feel like the real-life version of a snow globe, so it's no surprise that this part of Canada is a popular destination this month. To avoid crowds as much as possible, visit before Christmas.
Start scoping out your photo spots with some Alberta winter inspo here.
11. Riviera Maya, Mexico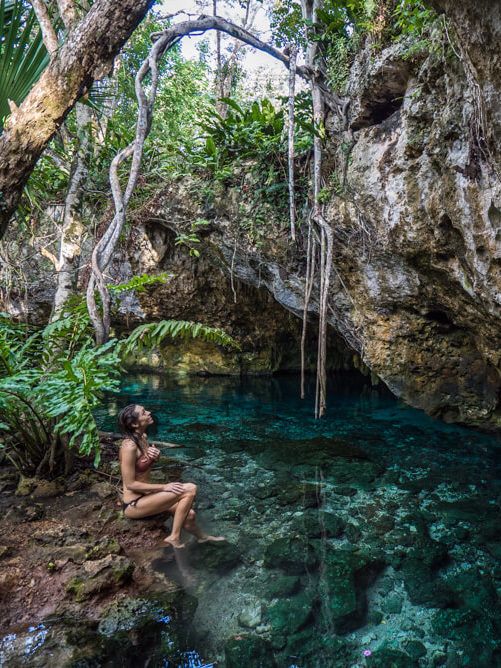 If you're hoping for a serene beach vacation, December on the Riviera Maya might not be for you, because it's the most crowded time of year. However, if you don't mind the influx of tourism to the region, the spectacular weather will make the trip totally worth it. It's the coolest time of year, with the most sunshine, which is the best of both worlds.
There's so much to do on the Riviera Maya, and the best way to get the most out of it is to rent a car in Cancún and embark on a road trip down the Caribbean coast. This way, you can get to some off-the-beaten-path cenotes near Cancún and Tulum. Some other can't-miss places are Isla Holbox, Tulum, and Bacalar.
12. Staniel Cay, Bahamas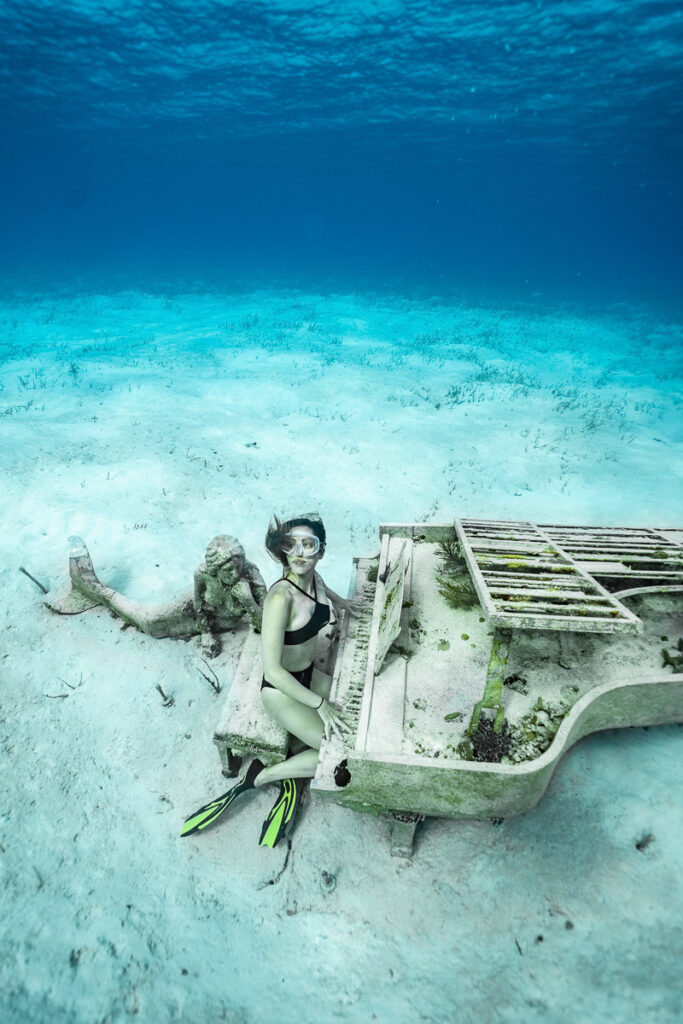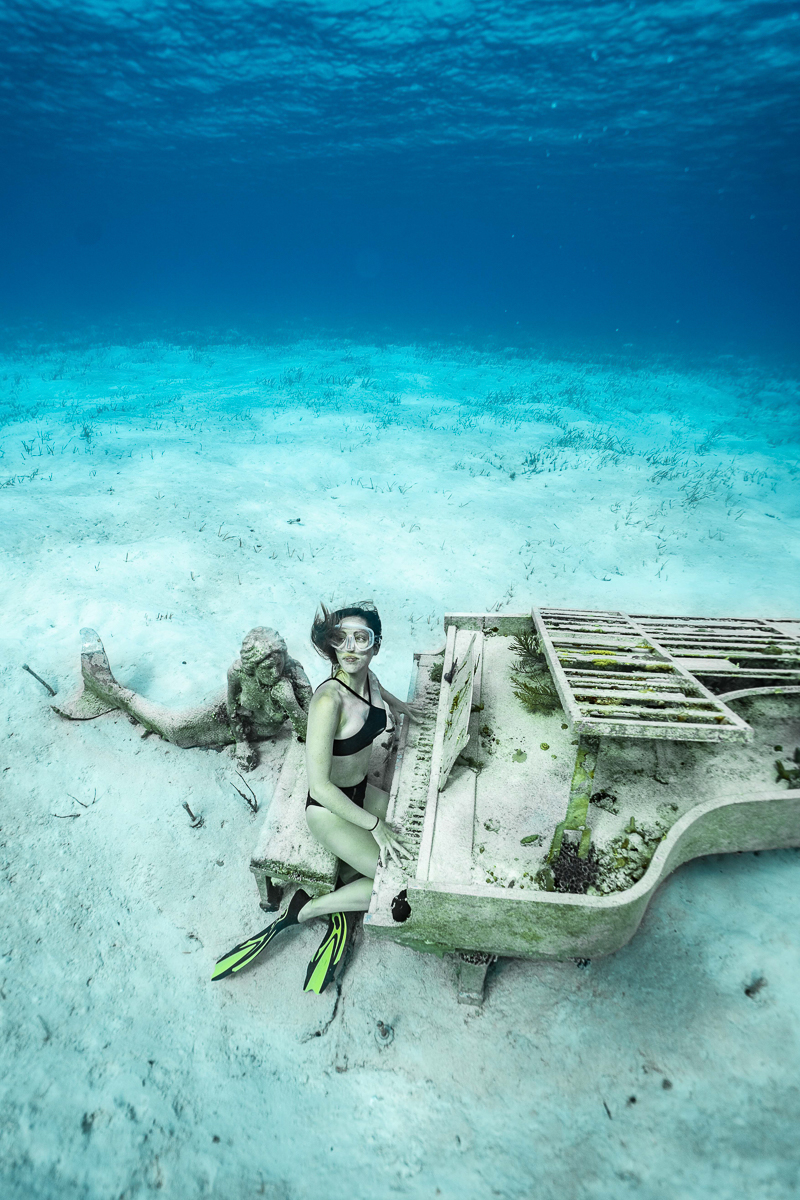 This tiny island in the Bahamas only has about 200 residents and is one of the most charming and quaint places in this island nation, as it's much more laid-back and less crowded than other islands. Considering that December is peak season here, finding a gem like this is a treat.
There's plenty to do in Staniel Cay: you can swim with pigs, float with nurse sharks, go snorkeling, and so much more. Plus, the weather in December couldn't be better, with clear skies and milder temperatures.
Central & South America
13. Monteverde, Costa Rica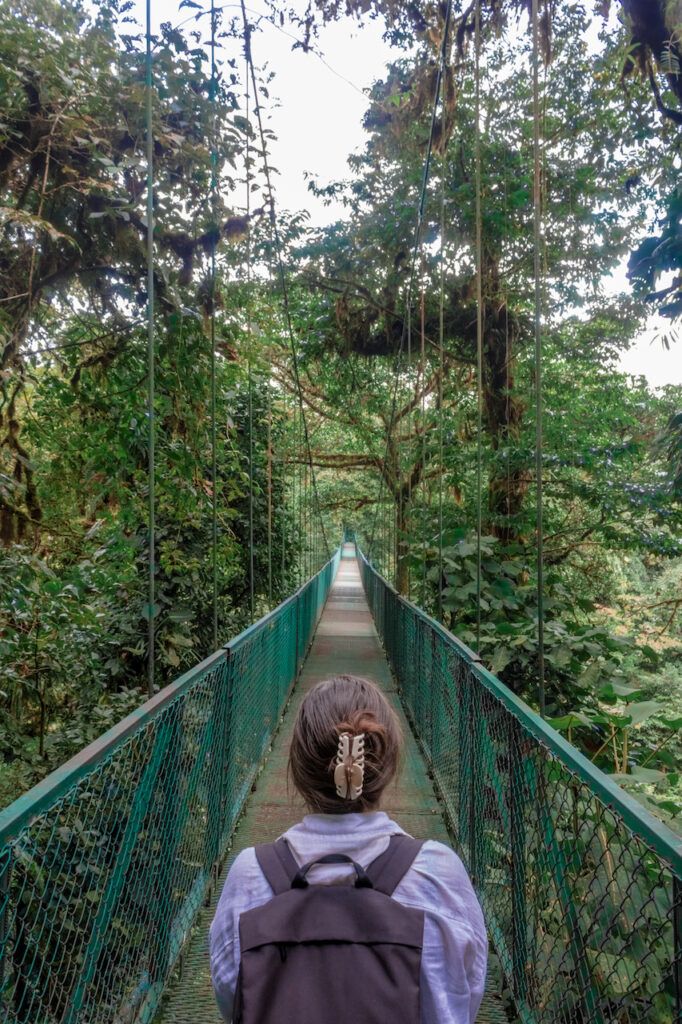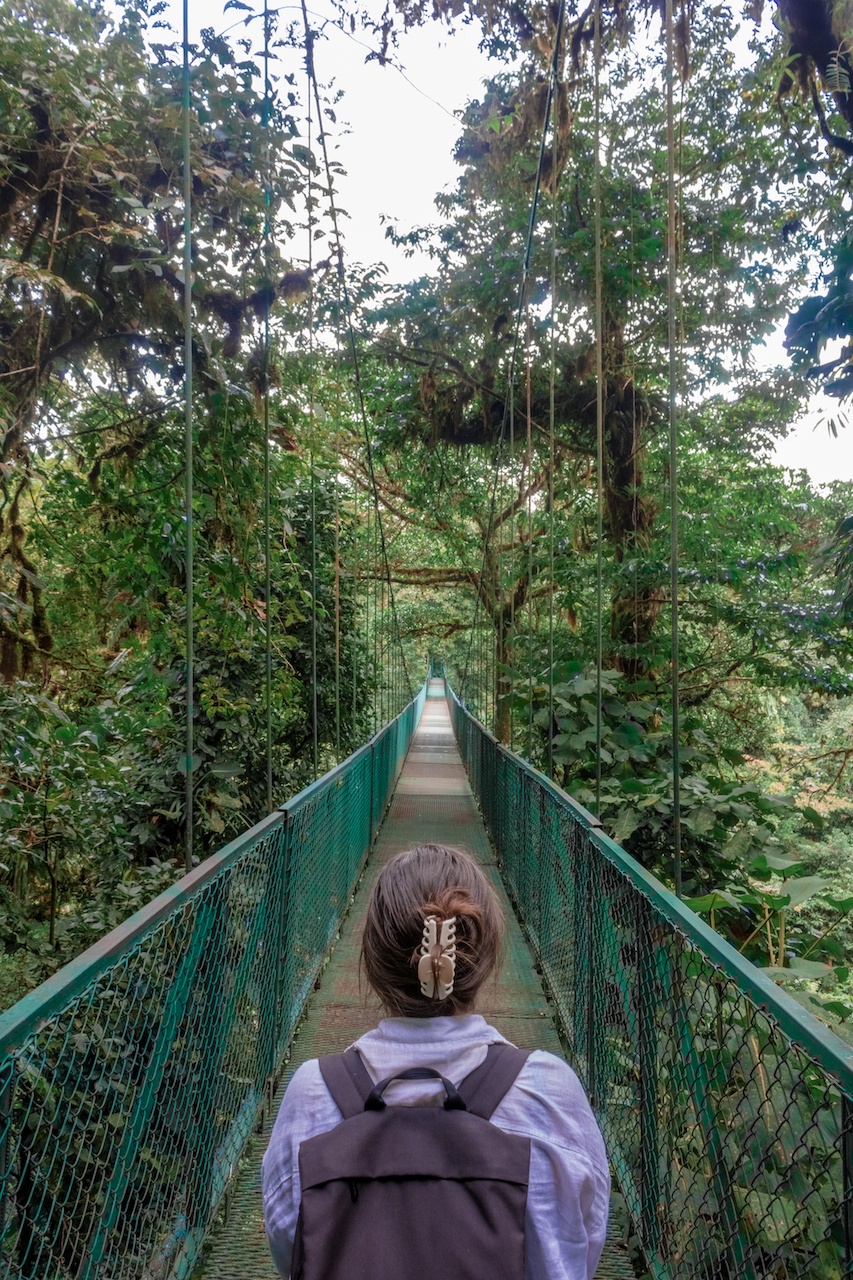 Tucked away in the lush mountains of central Costa Rica lies Monteverde, one of the most beautiful places in the country. Monteverde is home to several cloud forests, where dense jungles house moss-covered trees and mysterious bouts of fog, not to mention some of the longest hanging bridges in all of Central America, along with ample opportunities to zip-line, among other fun activities.
Even though there will definitely be ample tourists here in December, there are so many miles of hiking trails in the parks that you'll still be able to find some peace and connection with nature.
Although December is part of the high season in Costa Rica, visiting early in the month is still a great option. The weather is fantastic this time of year, with less rain and more sunshine. Monteverde is one of the chilliest parts of the country, though, so prepare for cold nights.
14. Cusco, Peru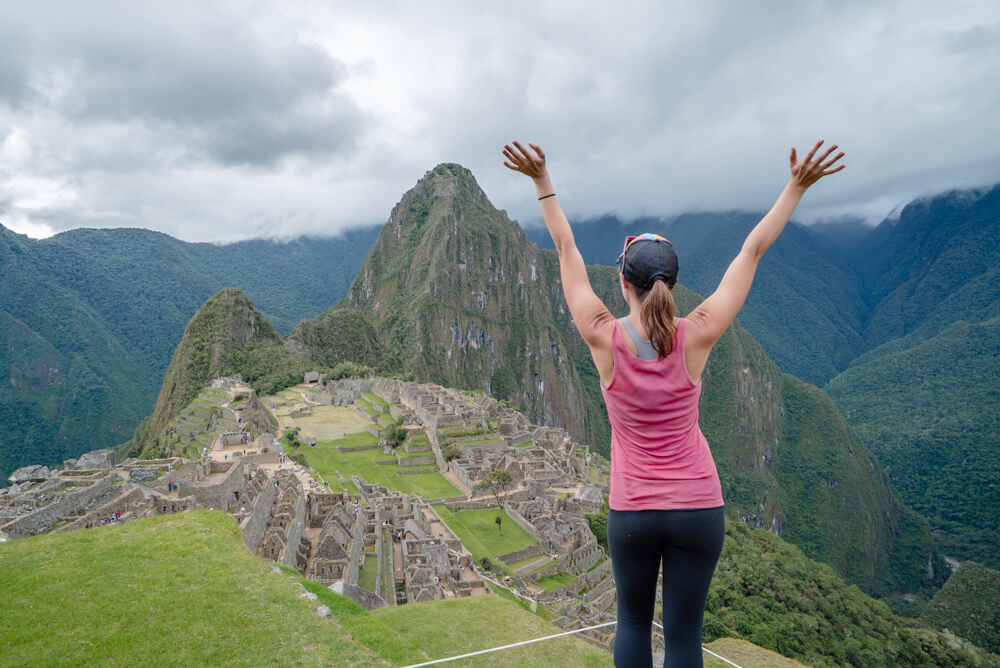 Cusco is most famous for being the launching point for the legendary Machu Picchu archaeological site, but that's only the beginning, including lively city streets surrounded by rolling mountain peaks. If you're looking for somewhere to go this December that has a strong cultural identity and plenty of outdoorsy things to do, Cusco is the place for you.
While December is undoubtedly one of the most popular times to visit Cusco, and you might experience thick crowds, it's summertime here, and the weather is ideal for a hike.
Find out what else there is to do in Cusco here.
15. Bariloche, Argentina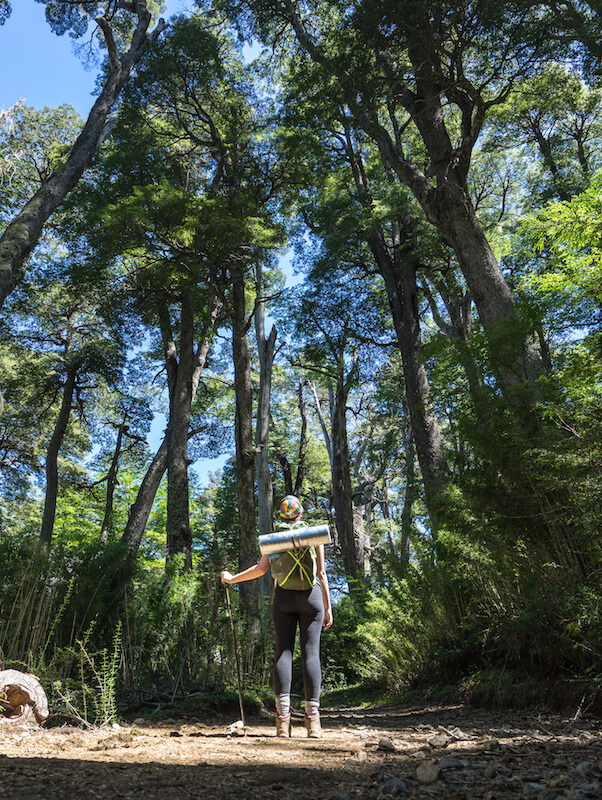 Speaking of summertime in the southern hemisphere, December is the perfect time to visit Argentinian Patagonia. Bariloche is the gateway to the region and is absolutely beautiful this time of year. The lakes are glistening, the trees are vibrantly green, and the trails nearby are waiting for you to explore them.
All the best hikes around town, along with other things to do, can be found in this Bariloche guide.
16. San Pedro de Atacama Desert, Chile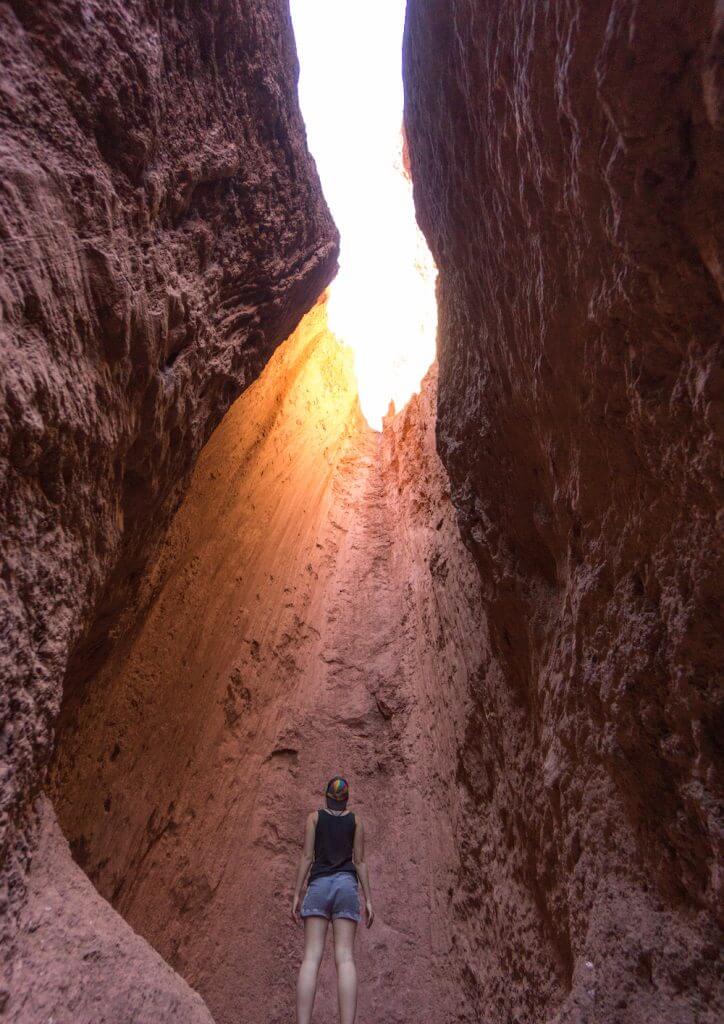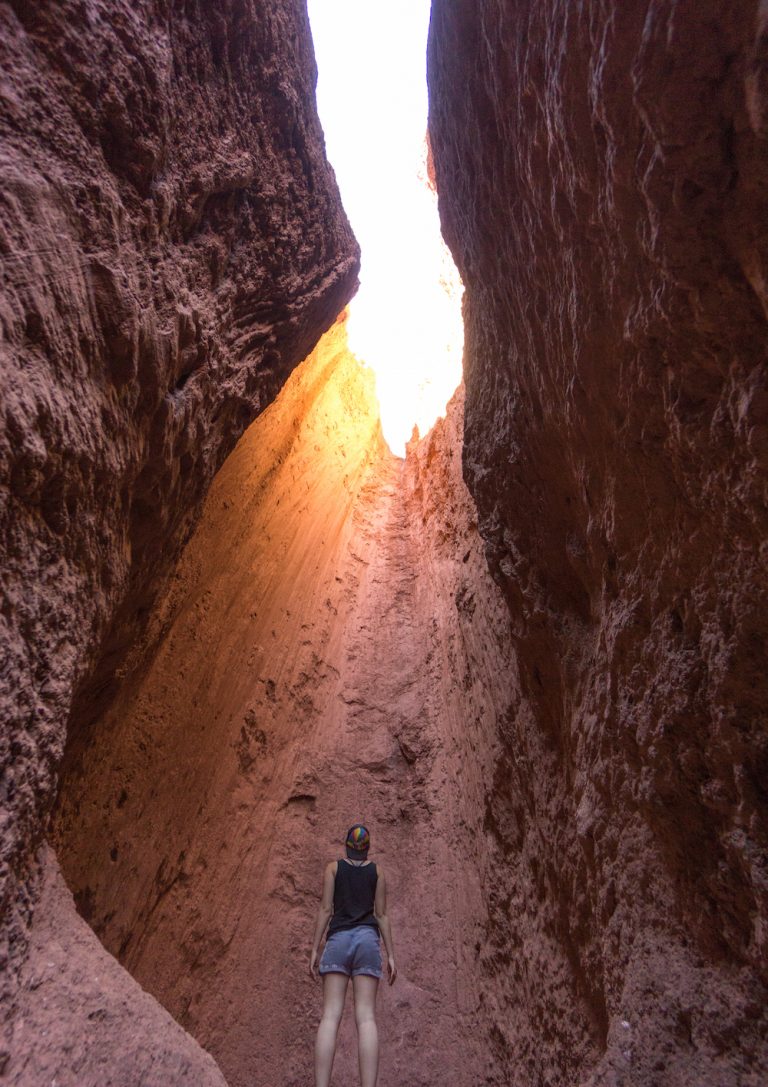 Visiting San Pedro de Atacama is the ultimate rugged adventure, full of surprises and incredible scenery. The best way to experience it is to rent a camper van so you can have the freedom to wander where you please, spending as long as you'd like in each place. However, if you want more structure and the bonus of having a guide, a tour like this one is ideal.
December is one of the driest months in the sprawling San Pedro de Atacama desert (already one of the driest in the world), which makes it the best time for stargazing. Since the desert gets unbearably cold at night in the wintertime (i.e., summer in the Northern Hemisphere), visiting in the summer (December) is also best for camping.
17. Santa Cruz Island, the Galápagos, Ecuador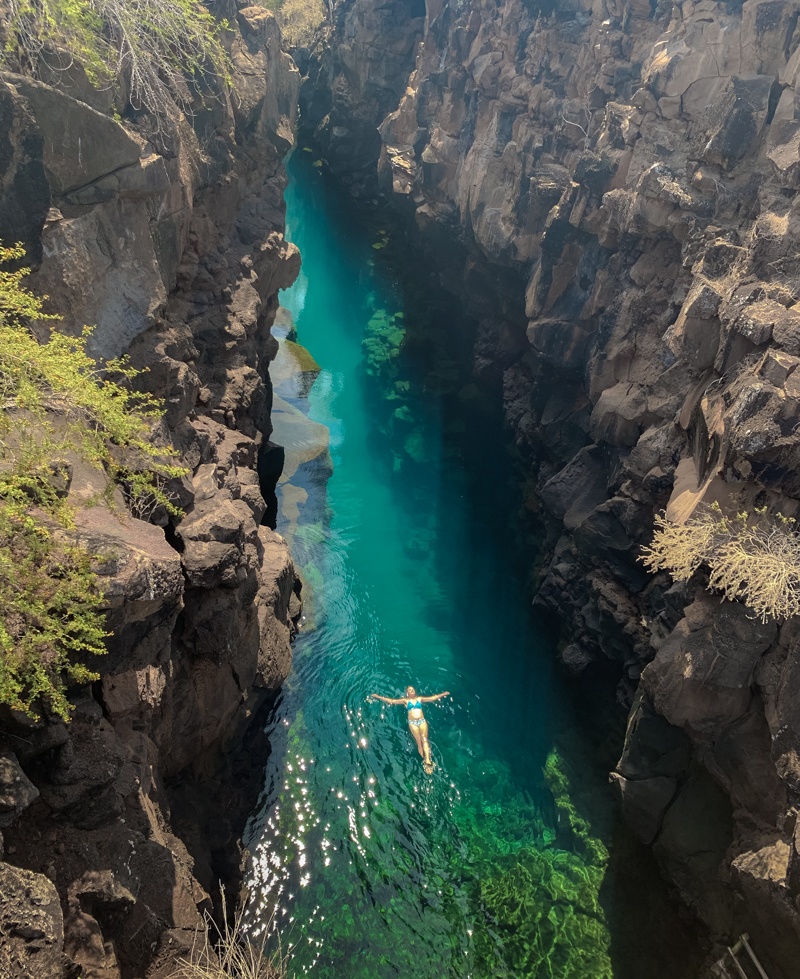 Many visitors to the Galápagos start their adventure on Santa Cruz Island, as it's the largest and most populated. Therefore, Santa Cruz has plenty to do, and there are many more budget options here. Considering that December is a popular time to visit, since the weather is beautiful this time of year, you'll want to book your accommodations well in advance.
Santa Cruz Island has lava tubes, tons of wildlife (including giant tortoises!), massive craters, and some stellar scuba diving spots. If you love it here, you might want to do a Galápagos Island cruise while you're at it.
18. Cartagena, Colombia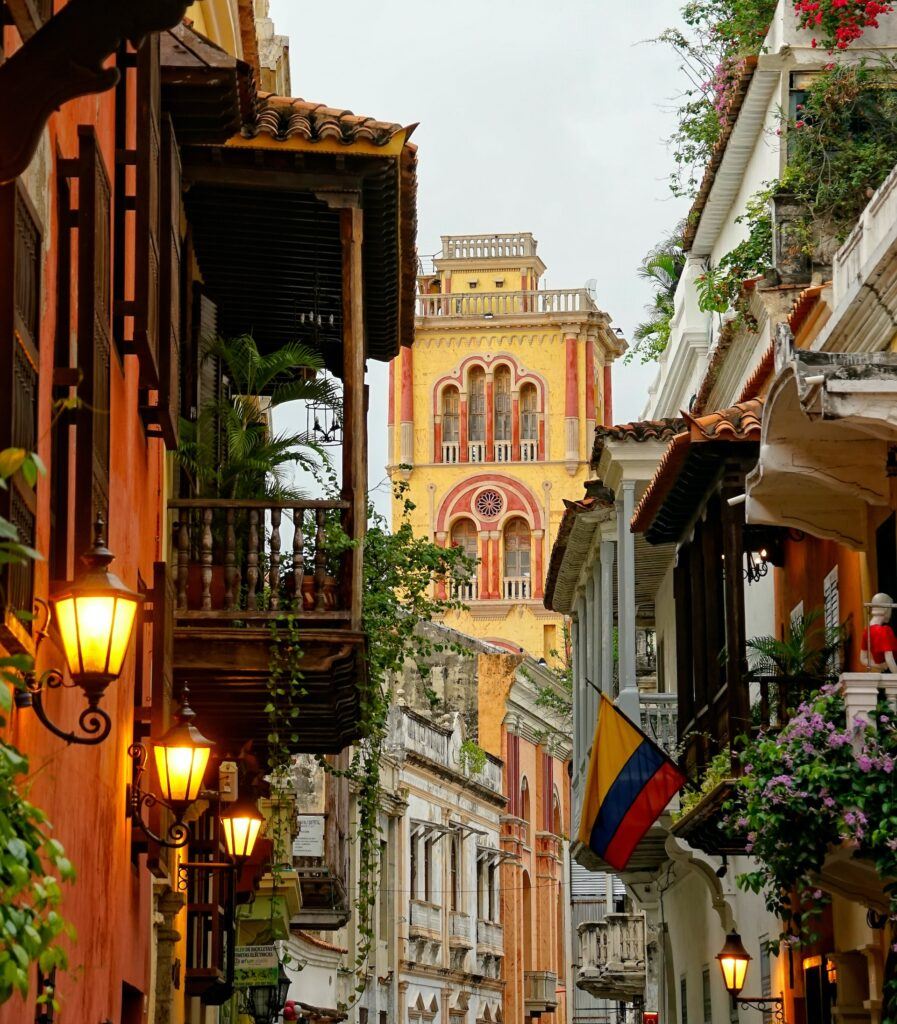 Cartagena is on many travelers' bucket lists, and for good reason. On Colombia's northern coast, Cartagena is full of adventure: gorgeous architecture, an easily walkable downtown area, beautiful beaches, and the delightful sounds of salsa music around every corner. This is one of the best places to travel in December, because the weather is much cooler, making it more comfortable. There are several islands off Cartagena's coast that are a delight to visit when the weather is like this.
Plus, Colombia has a whole host of interesting Christmas traditions, so visiting during the holidays means you'll get an authentic look at the country's culture. Cartagena is also full of street vendors selling Christmas gifts and specialty foods during this time of year, making it extra special.
19. Aruba
Delicate, soft, white-sand beaches with perhaps the clearest blue water you've ever seen await you in Aruba. When it comes to Caribbean island paradises, this one has some of the most picture-perfect beaches. Choose Aruba this December if you're dying to escape the cold and need a heavy dose of "vitamin sea."
December is a fantastic time to visit Aruba because, like most of the Caribbean, the weather is unmatched. Despite it being rainy season, Aruba is always on the dry side, so sunny skies, relatively mild temperatures, and soft breezes characterize this time of the year.
And don't miss this epic list of the best things to do in Aruba while you're planning.
Asia
20. Southern Islands, Thailand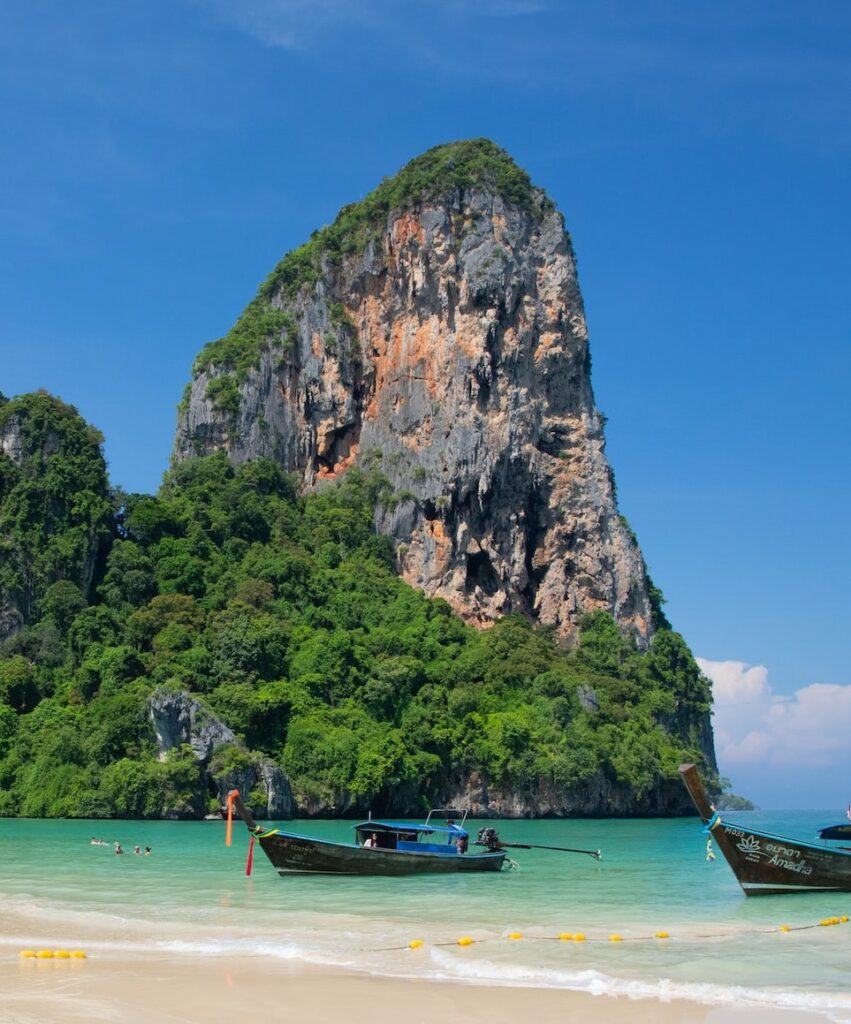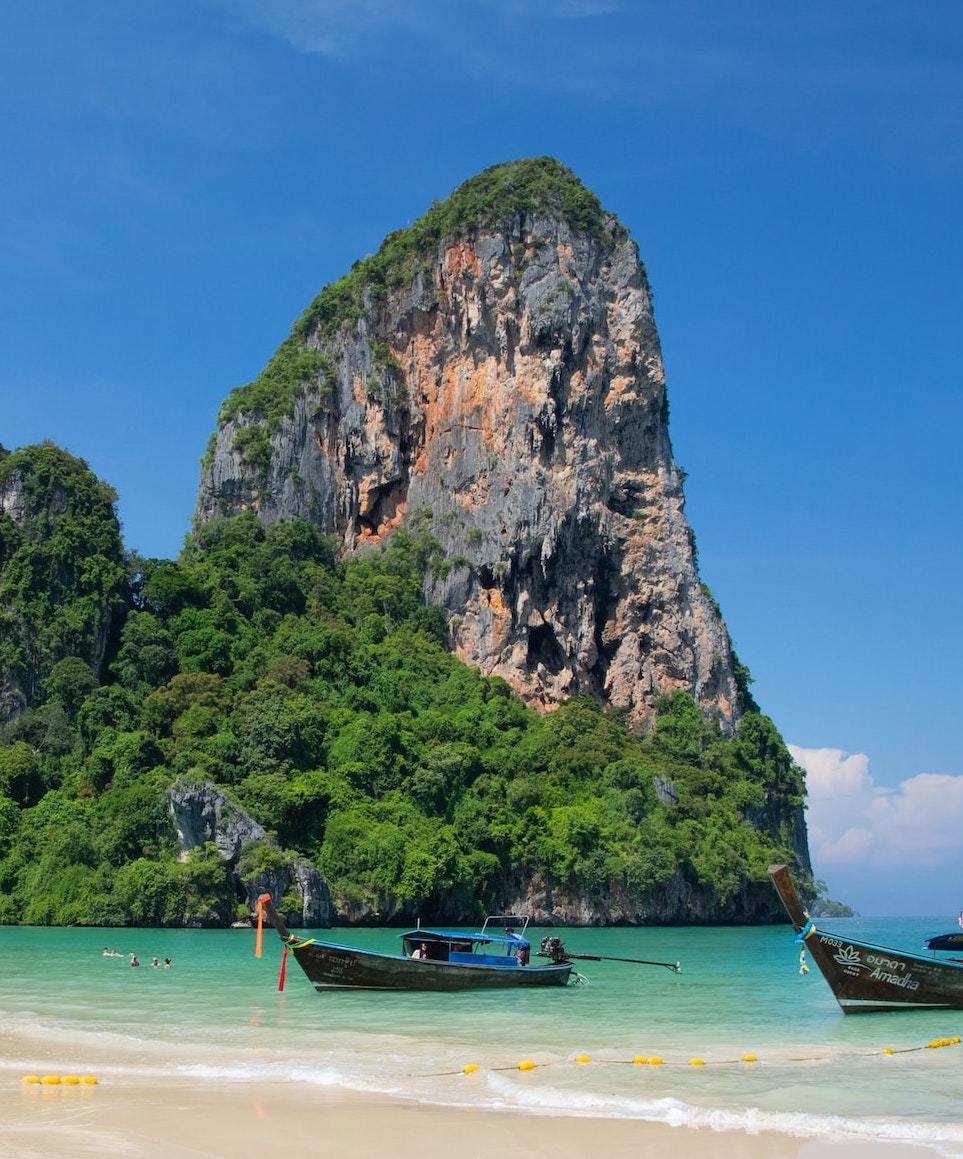 Island-hopping in southern Thailand is a dream for many travelers, and there's no wondering why. You can find a little bit of everything in this region: quiet beaches like Tonsai, can't-miss touristy destinations like Railay Beach, hidden gems like Bottle Beach, and so much more.
December is prime time because the temps are cooler and the days are sunnier — perfect beach weather. There are plenty of routes to take through southern Thailand, but booking an island-hopping tour is one of the better ways to see as much as you can.
21. Hanoi, Vietnam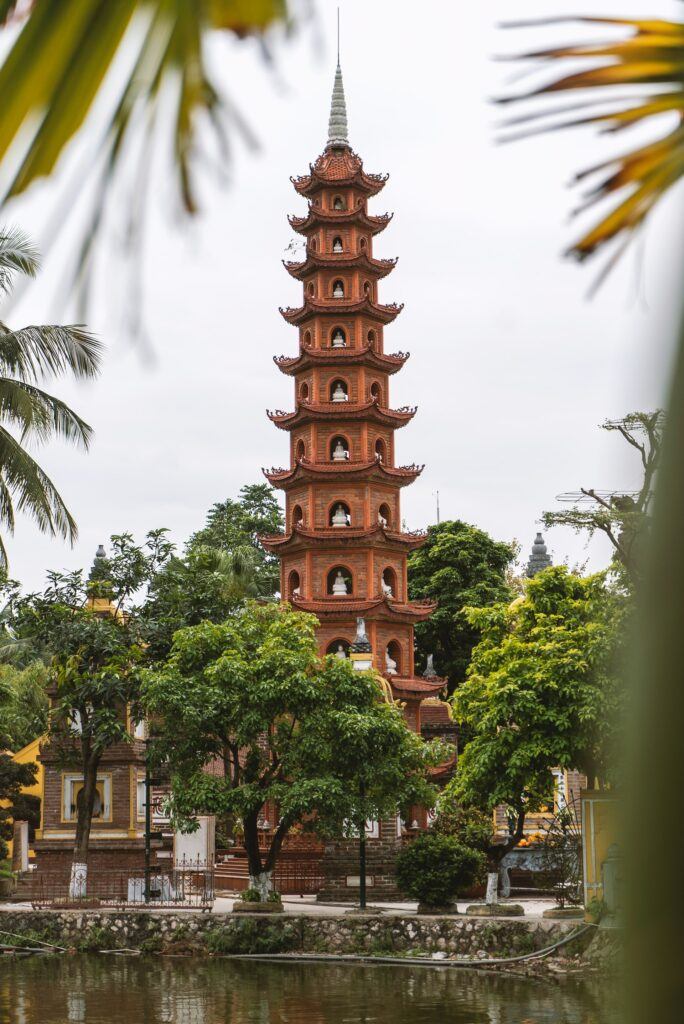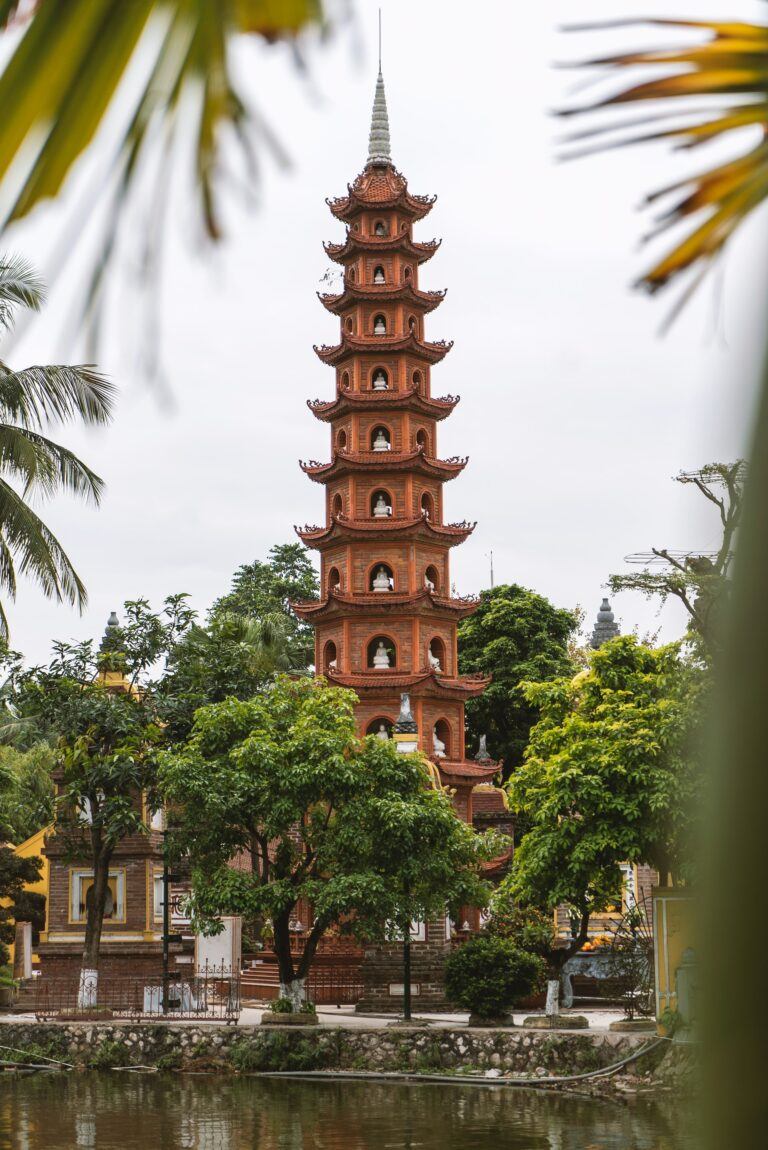 Hanoi is an essential stop on any Southeast Asia backpacking route and one of the most fascinating cities in Vietnam for its mix of traditional Vietnamese and colonial culture. You can see French influences in everything from the bahn mi sandwiches to the ornate architecture. Hanoi not only makes a great starting point for a backpacking trip through Vietnam, but also a stellar December destination all on its own as well.
Visiting Hanoi in December is ideal if you want to get a taste of Vietnam without the stifling heat and humidity. This time of year yields mild temperatures — you might even see people wearing puffy coats and sweaters. Find out how best to pack for your trip with this Southeast Asia packing list.
22. Siem Reap, Cambodia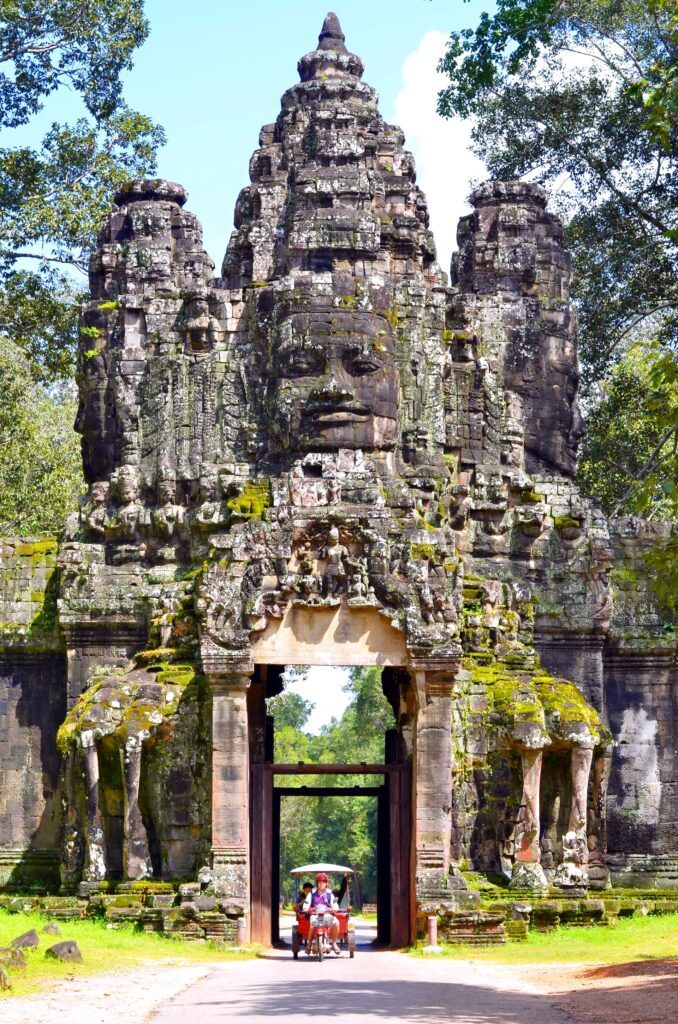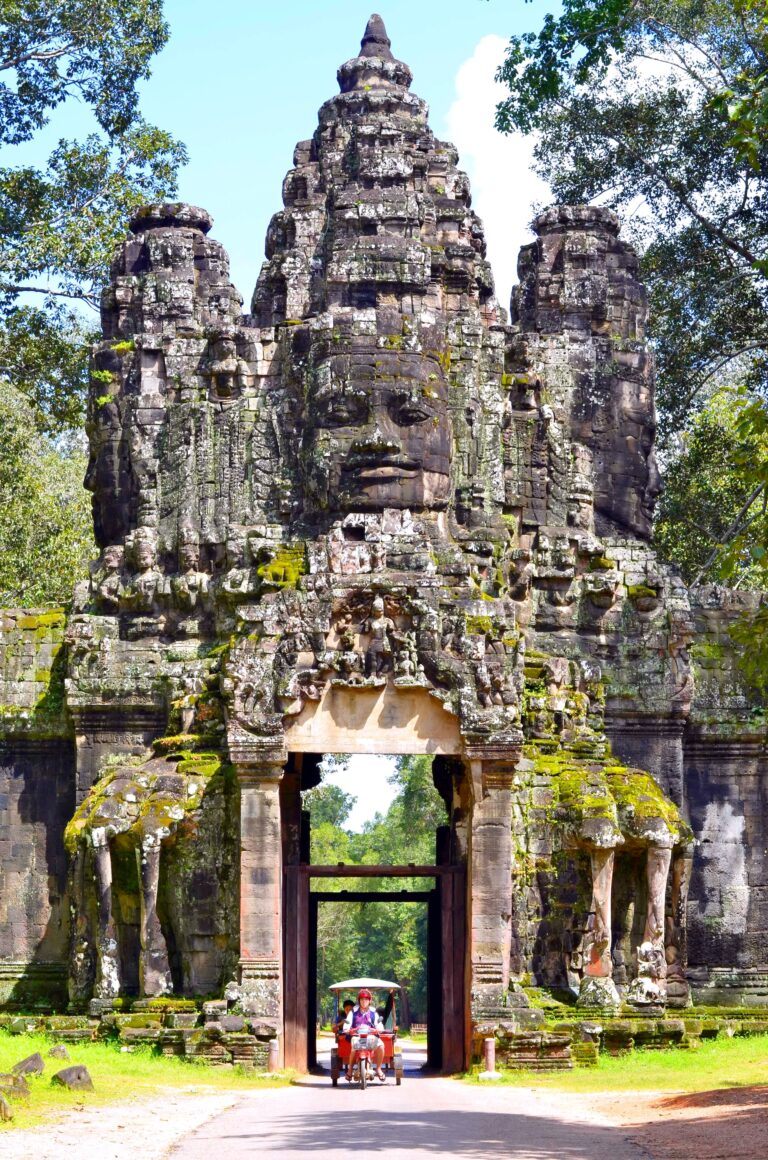 Siem Reap is the launching point for the must-see Angkor Wat archaeological and religious site. I visited in 2016, and it still remains one of the most surreal places I've ever traveled to. The ruins themselves are astounding: hundreds of temples, each with different carvings depicting the harrowing history of the site. Definitely don't miss the chance to do a sunrise tour. I did one, and it was by far one of my favorite experiences in Southeast Asia.
The town of Siem Reap itself is a backpacker hub, with plenty of restaurants and accommodations with very cheap prices, even in the high season.
Like so many other entries on this list, December is peak season. Don't let that deter you from exploring this mystical destination, though. The cooler temperatures make visiting the ruins much more enjoyable, which might outweigh having to share the site with so many other visitors.
23. Ari Atoll, Maldives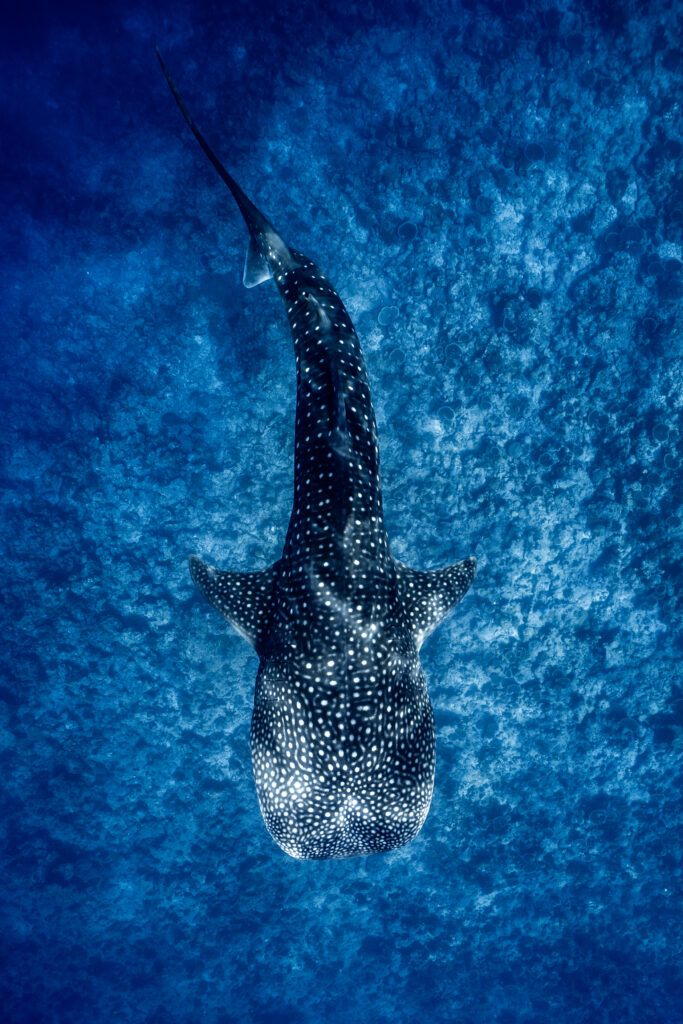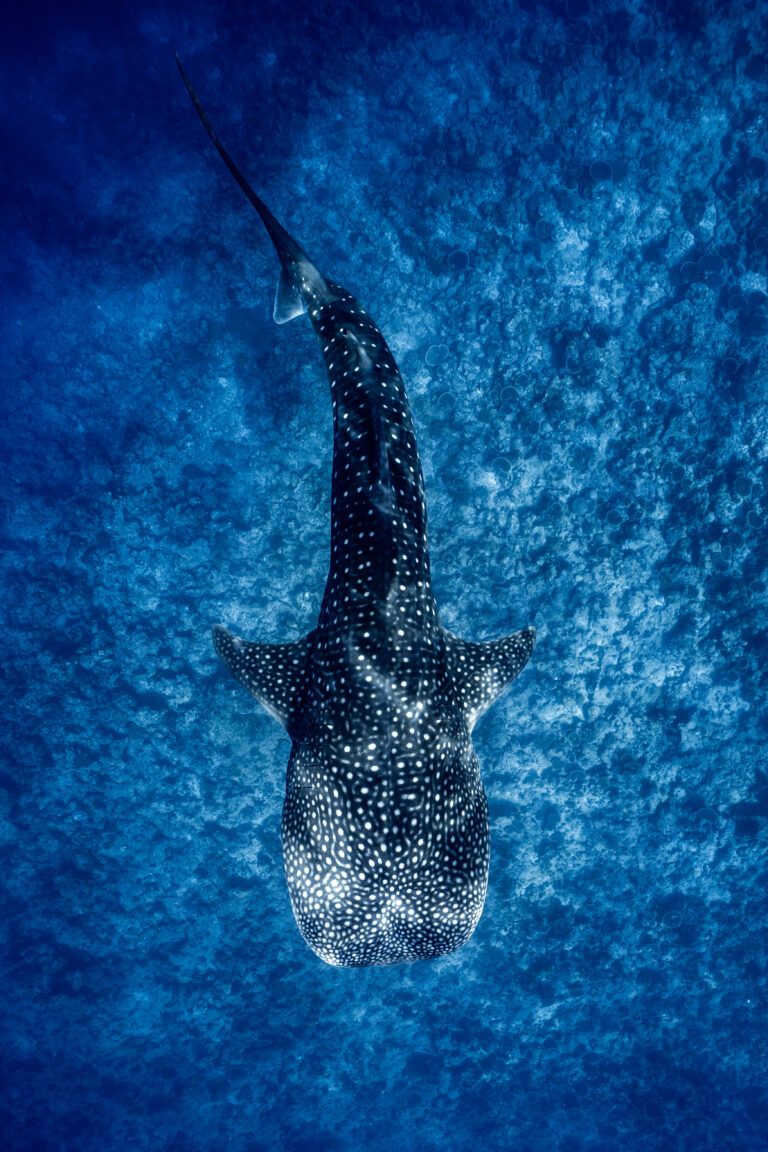 Ari Atoll is by far one of the best scuba diving destinations in the world. December is during the dry season, making it an incredible time for scuba diving and snorkeling, as there's excellent visibility. It's also whale shark season here, and one of the best ways to see them is by diving with Liveaboard. You'll also see colorful, healthy corals and abundant tropical fish.
Visiting Ari Atoll, like most places in the Maldives, can get pricey. This is especially true during the highly popular dry season. Check out this guide on how to go to the Maldives on a budget for some money-saving tips.
24. Tahiti, French Polynesia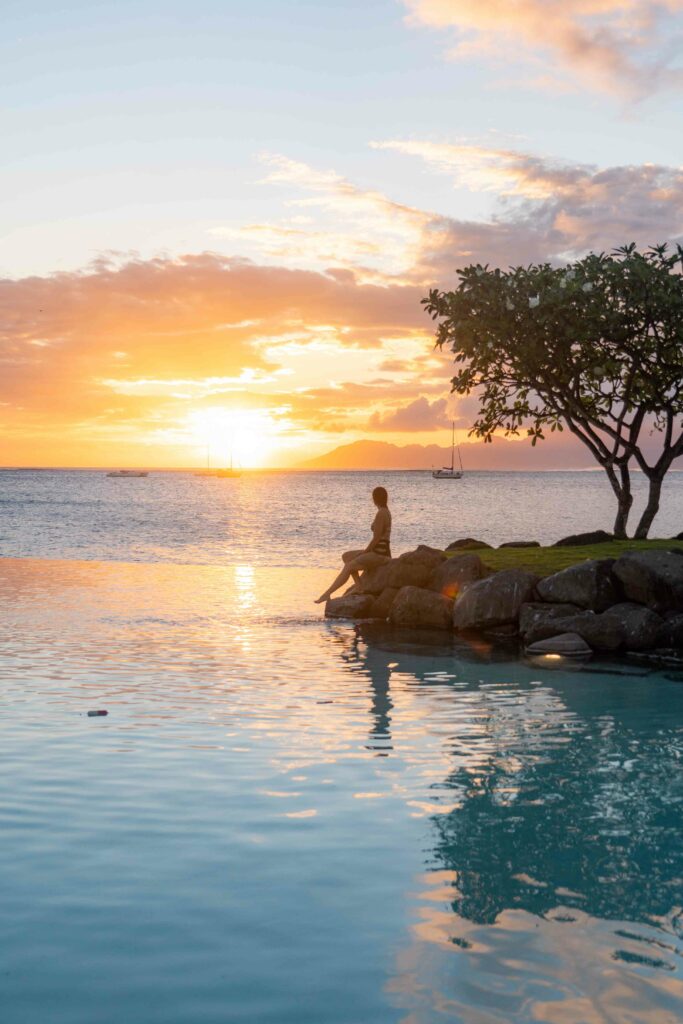 While some travelers merely make a stop in Tahiti on their way to Bora Bora, this island destination has much more to offer. There's an abundance of gushing waterfalls, thick green jungles, and enough snorkeling and diving opportunities to make any ocean lover happy.
Although December is the rainy season in Tahiti, there are plenty of ways to enjoy. Tahiti is a great place for a jungle hike, a visit to a black-sand beach, or chasing waterfalls.
Find out what else there is to do in Tahiti here.
25. Tokyo, Japan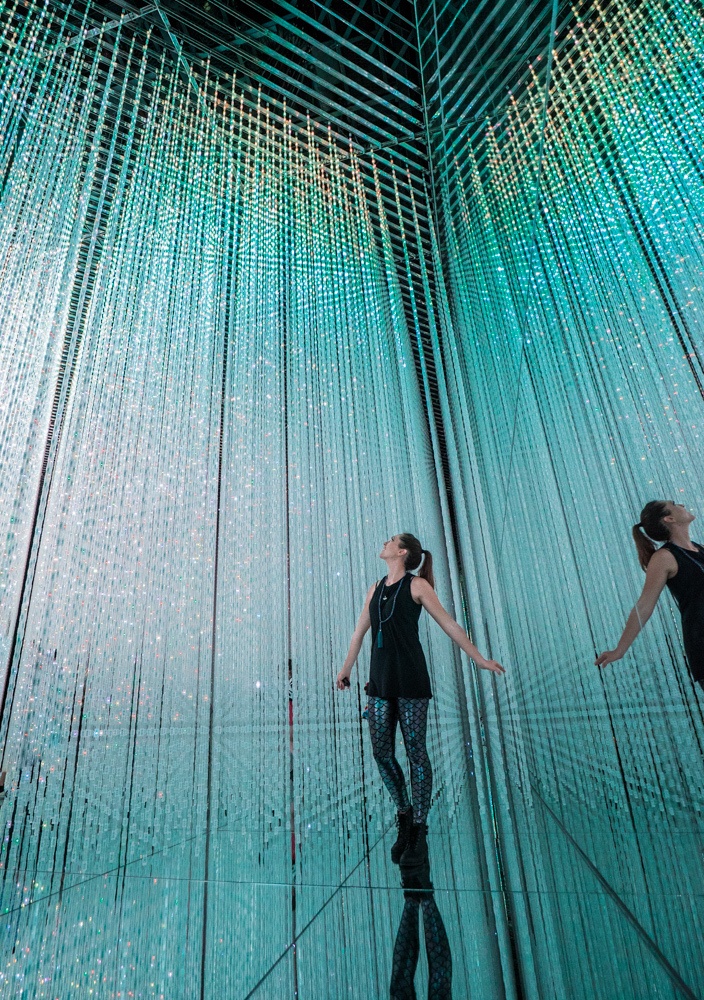 There's truly nowhere else on earth quite like Tokyo. From the quirky shops of Harajuku to the ancient Senso-ji Buddhist temple in Asakusa, there are endless possibilities for how to spend your time here.
Also, visiting Tokyo in December is a treat, as parts of the city are decorated with twinkling lights, both for Christmas and the beginning of New Year's celebrations. See how the holidays are done on the other side of the globe!
Tokyo gets quite chilly this time of year, with similar temperatures that you'd encounter in parts of the US and Europe. Dress for cold weather.
Africa
26. Tofo Beach, Mozambique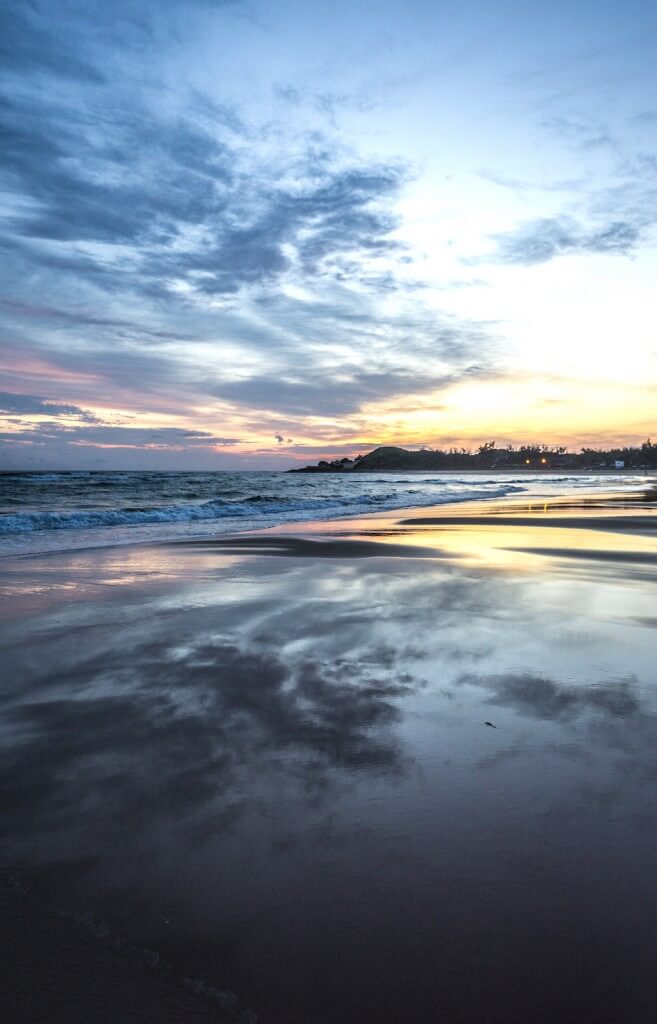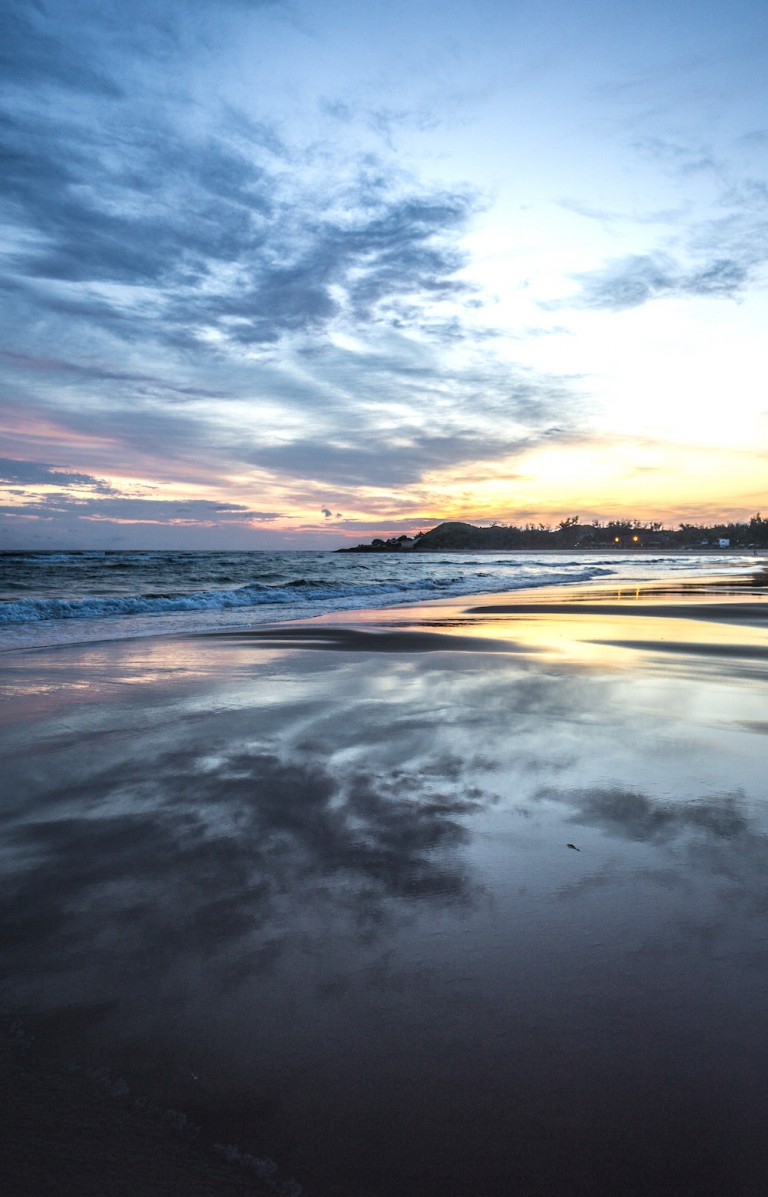 One of the most magical beaches I can think of is Tofo in Mozambique. To get there is an adventure in itself, and it's perhaps the most off-the-beaten-path destination on this list. If you are up for the journey, though, Tofo's pristine beaches, perfect surf, and jubilantly friendly locals make the trip worth it.
December is an awesome time to go to Tofo, because it's peak season and the best time to celebrate the holidays with residents. It never really gets overcrowded, though, and most visitors are from other parts of the country, so it maintains its laid-back charm even during the high season.
Start planning your beach vacation to Tofo here.
27. Karoo National Park, South Africa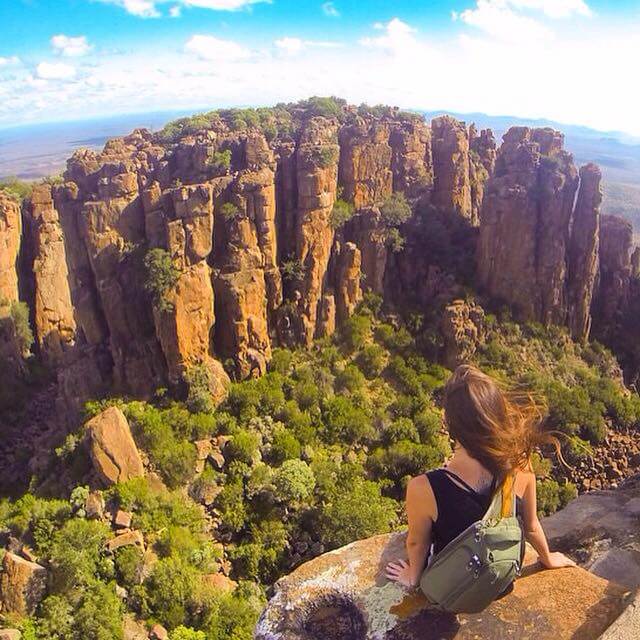 When it comes to national parks in South Africa, you may have only heard of Kruger. To be honest, that was the only one I knew about before I went to the country myself. Since December is such a busy time to visit Kruger, it gets overwhelmingly crowded there. Check out Karoo National Park instead, where you'll see a wider variety of landscapes and have a better chance of finding some peace and quiet. December also marks the beginning of summer in South Africa, so expect warm, dry weather.
People often refer to Karoo as "the bush," but it's really more like a desert, so if you're a fan of arid scenery with magnificent rock formations, this is the place for you. Get some insider info on this hidden gem here.
28. Chobe National Park, Botswana
If going on a safari has always been a dream of yours, this is your sign to visit Chobe National Park in Botswana for the adventure of a lifetime. Here you'll encounter African elephants, buffaloes, hippos, crocodiles, and many other animals in the wild. In fact, it's one of the best parks for wildlife viewing, due to the sheer concentration of animals.
December is a fantastic time to visit, because it's green season and the entire park is lush with vegetation. It's a popular time, though, so make sure to book far in advance.
Consider hitting up Chobe National Park along with other parks on this epic adventure camping tour.
29. Ngorongoro Crater, Tanzania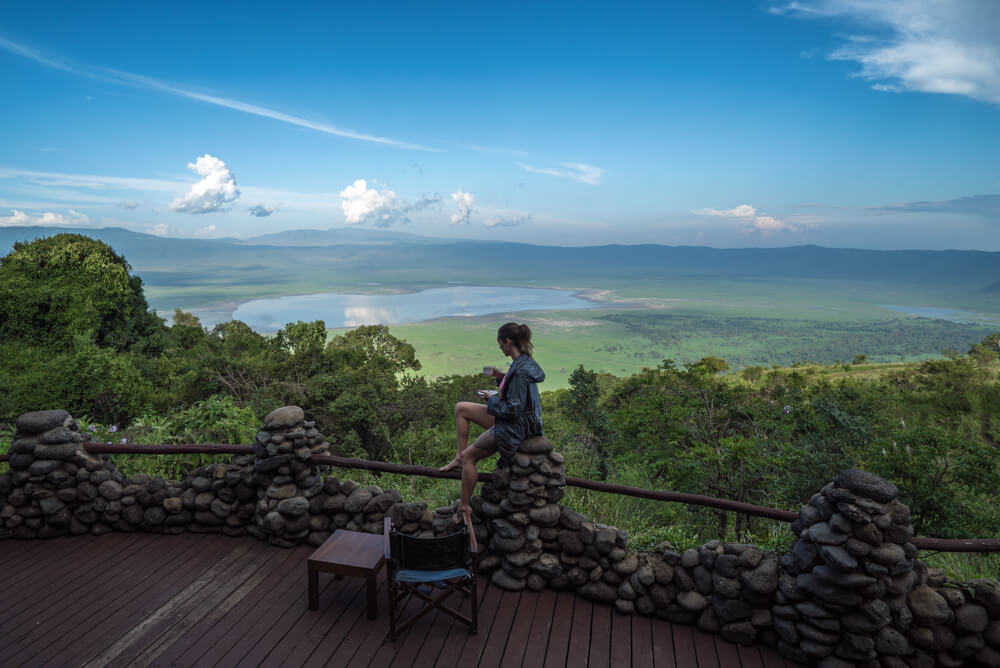 The Ngorongoro Crater is one of the Seven Wonders of Africa, earning its title because of its massive size and lush foliage. It's the world's largest inactive, intact, and unfilled volcanic caldera, and is home to around 25,000 animals, including many critically endangered species.
If this sounds like your cup of tea, visiting in December is ideal, because the region is beautifully lush this time of year due to short spurts of rain and ample sunshine in between.
Find everything you need to know about visiting the Ngorongoro Crater here.
30. Volcanoes National Park, Rwanda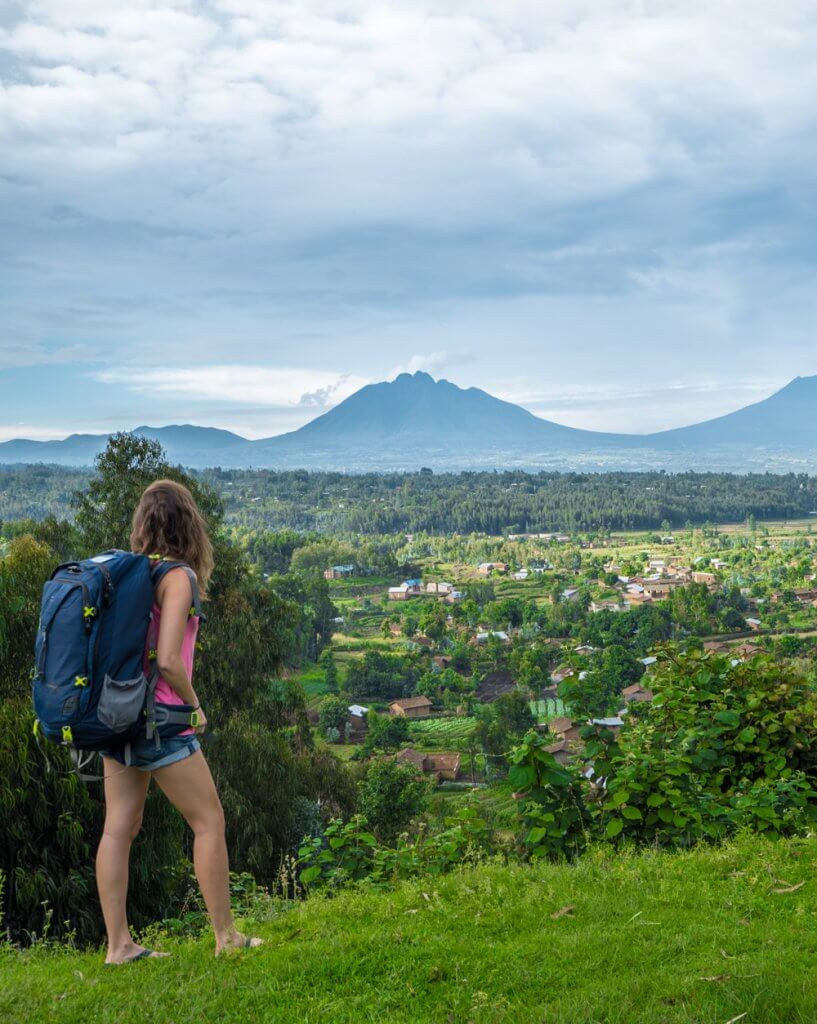 Many refer to Volcanoes National Park in Rwanda as the birthplace of gorilla trekking. Since there are so few gorillas left in the wild, this activity can be quite expensive and requires booking about a year in advance. However, seeing these animals in the wild is a truly spectacular and unforgettable experience that is high on many travelers' bucket lists.
Visiting Volcanoes National Park is just one element of the perfect Rwanda itinerary, and December is a great time for this adventure. Crowds here are relatively low this time of year. But you should prepare for rain, which can come at any time, as it's the wet season.
Pin me for later: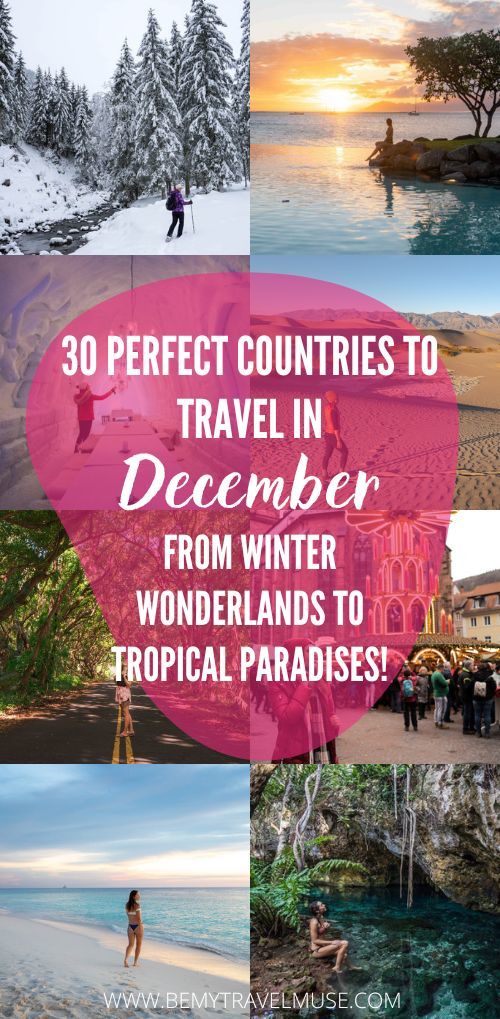 I hope this list gives you plenty of inspiration for your December travels this year and for years to come.
Where will you be heading?
Click to read more posts about
Active Adventures