Time Travel Tuesdays begins tonight | Arts & Entertainment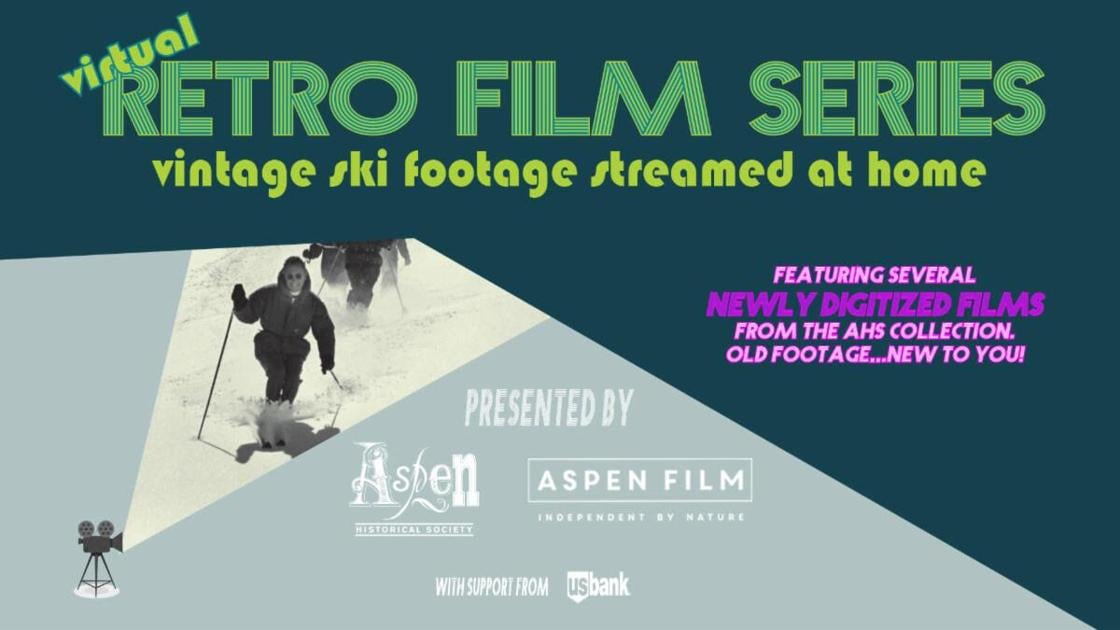 Vintage ski films from the Aspen Historical Society's collection, some of which are newly digitized, start streaming today with additional releases planned for Tuesdays through March 9.
The historical society announced Monday that the virtual retro films through its Time Travel Tuesdays series will be streamed beginning at 7 p.m. and are available for 36 hours. The suggested donation is $10 per stream or $60 for access to the complete series of eight dates. The series is presented in partnership with Aspen Film.
"The visual histories will bring retro skiing to life from the comfort of your home," the announcement says.
The lineup for today includes a pair of films from the 1940s. The evening's first film, "Aspen Before Lifts," features early skiing with Friedl Pfeifer, Johnny Litchfield and Percy Rideout (among others) and was produced in 1945-46.
"The film shows Aspen Mountain, the early Roch Run and some schoolchildren on the T-bar at the Little Nell run," the announcement says. "Aspen Before Lifts" runs about 18 minutes.
The second film, "Until We Meet in Aspen," was produced in 1949 and is 24 minutes long. The promotional film, which was made by Dick Durrance, features Gary Cooper, Klaus Obermeyer, Walter Paepcke, Friedl Pfeifer, Fred Iselin, Stuart Mace, Mike Magnifico, Shady Lane and others.
"The film also includes early photos of the town of Aspen, showing remodeled homes … and guest cottages around town," the announcement adds.
The Jan. 26 films include "Little Skiers Big Day," which was made by Fred Iselin in 1955 and featured local 5-year-old Susie Wirth as she skied to school from the top of Aspen Mountain. It's 25 minutes long. The film was later re-shot by Disney as "Fantasy on Skis."
"Ski Time in Aspen," also produced in 1955 as a promotional film by Dick Durrance, captures the story of Aspen as a ski resort starting with a ski race that features Gale "Spider" Spence. Vintage footage in this 27-minute film includes Wintersköl and Aspen nightspots like Mario's and the Hotel Jerome.
The retro film program is supported in part by U.S. Bank. Visit aspenhistory.org/programs-events/programs-events for more information.