Barbara Young, globetrotting travel agent and cat-loving Hyde Parker, dies at 91 | Obituaries
Barbara Ann Young, a globetrotter whose life-long love of international travel led to a career…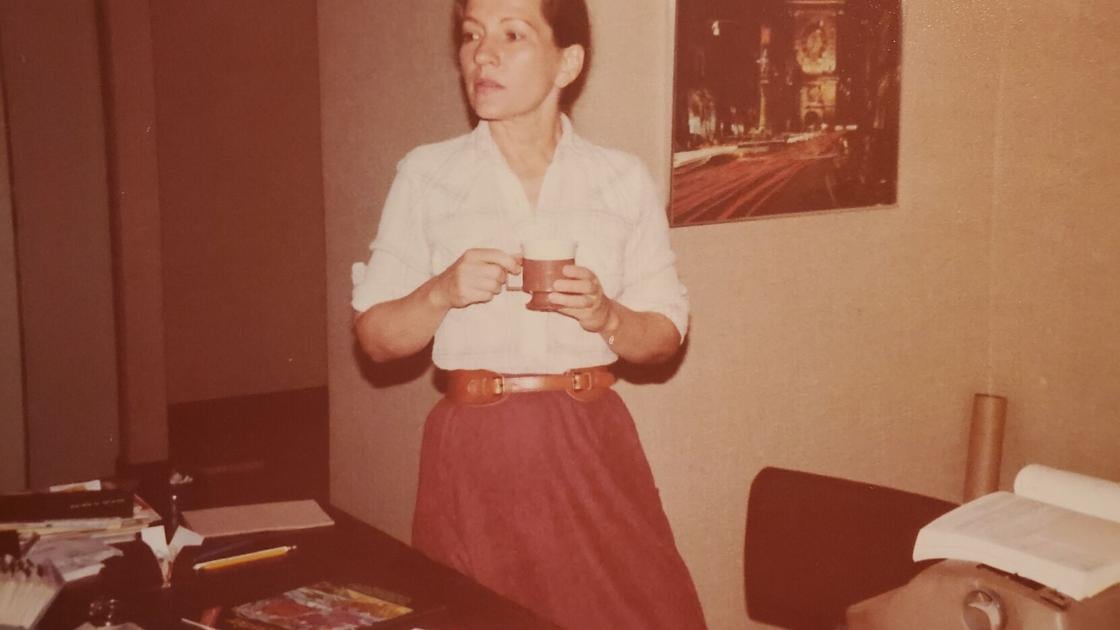 Barbara Ann Young, a globetrotter whose life-long love of international travel led to a career as a travel agent, graduate studies in linguistics and a three-year stint in Nigeria from 1977 to 1980, died on Dec. 30, 2020, at the age of 91.
Barbara passed quietly in her sleep at approximately 11:20 p.m. at the Santa Monica convalescent center. The designated cause of death was pneumonia and COVID-19.
Blessed with a head of auburn hair and youthful beauty, Barbara relished being carded at night clubs decades beyond her 21st birthday. She had a silly side and loved to sing and dance. She was fiercely independent and private, a mystery even to her two daughters at times.
Barbara was born on August 3, 1929, and grew up in Maywood, west of Chicago. Seeking an escape from the stifling monotony of her white suburb, she found her way to Hyde Park in the mid-1950s. She raised her daughters and many more cats in apartments located on the 5400 block of South University Avenue and then on the 5100 block of Blackstone Avenue. She had loves and adventures across the world, but always returned to Hyde Park.
Barbara spent most of her life in the travel business, first working for TWA as a reservationist before eventually owning her own travel agency based downtown, in Marina City.
She worked full-time and simultaneously earned a master's degree in linguistics from Northwestern University. She almost earned a doctorate in the same subject from the Illinois Institute of Technology until her program there ended.
In addition to traveling abroad several times a year, Barbara loved the Hyde Park Art Fair and visited annually with her daughters. She was an avid reader and loved National Geographic.
She adored her pet cats. Fluffy, who followed her and her children home from the grocery store one day, was first. Next came Inky, Dinky and Ditto, all rescues she fostered, then adopted, from Hyde Park Cats. Her daughter, Kimberley Delgado, recalls having six cats at one point as a child.
Early in 2017, Kim helped Barbara realize her dream of living in California by moving her to Los Angeles, where she could take better care of her mother, first at her home and then in an assisted living center.
Barbara is survived by her two daughters Cynthia Young-Strickland of Chicago and Kimberley Delgado of Santa Monica, grandchildren Josh and Brett Strickland and Francesca and Samantha King, and great-grandchildren Hendrix and Sydney Strickland.
Those who wish to make a donation in Barbara Young's name may make them to Hyde Park Cats. The organization facilitated Barbara's joy of feline companionship in her later years and helped rehome her cats once she was no longer able to keep them. Donate at hydeparkcats.org.