Ah, the joys of eating! If there is one thing that all people have in common – regardless of interests, dislikes, and beliefs – is that we all love to eat. Food is definitely one of life's biggest pleasures, and, in recent years, the food retail and services sector has grown significantly.
A huge part of learning about different cultures is trying local cuisines. With our help, discover hotels that will be an excellent destination for all admirers of gastronomical pleasures.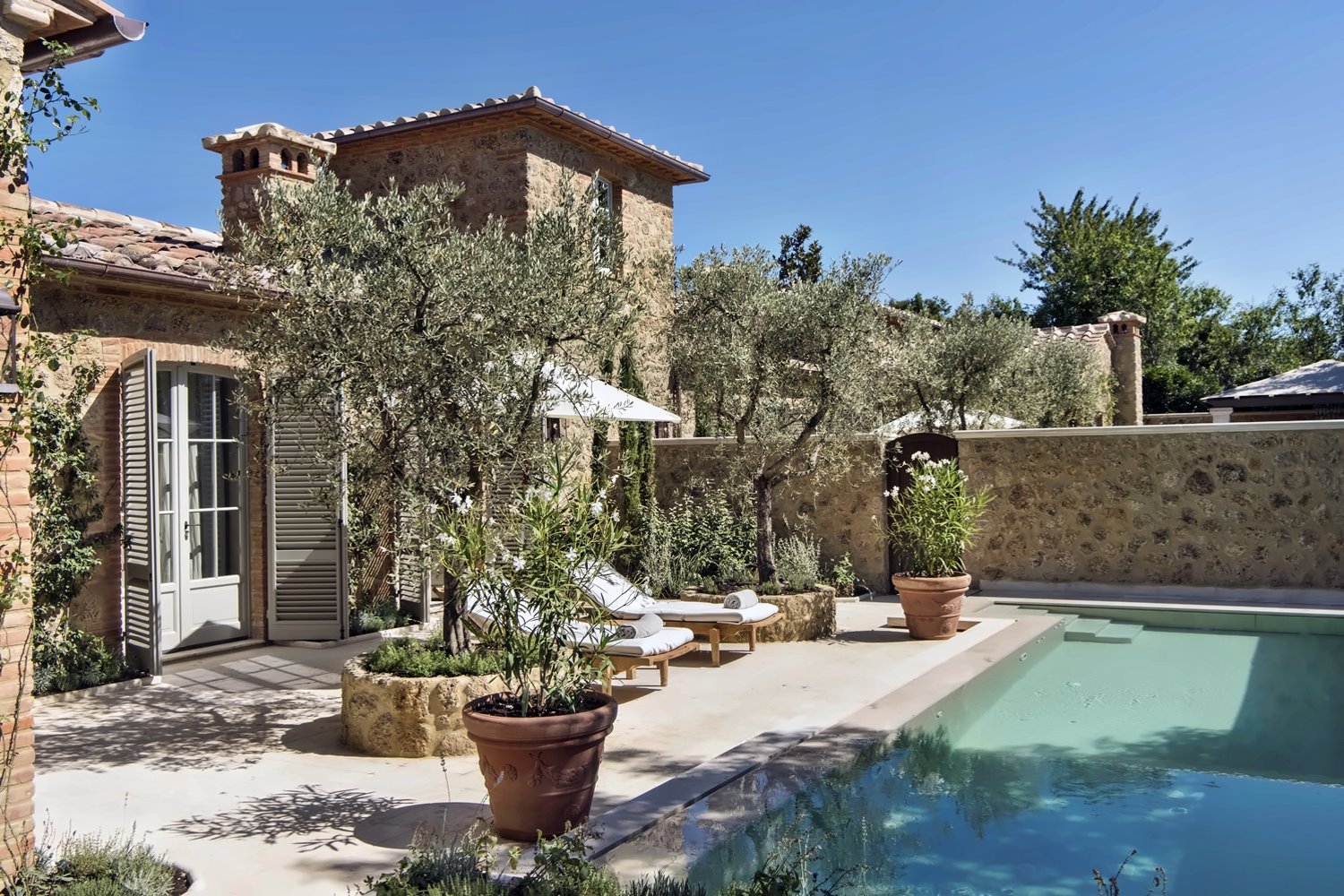 Borgo Santo Pietro, Italy
Nothing goes together better than food and Italy. Pizza, pasta, tiramisu, burrata, risotto – there is no doubt the scenic country is the ultimate foodie destination. For this reason, you will find many splendid hotels that focus on gastronomical pleasures.
So if you wish to enjoy a magnificent Tuscan escape in an incredible farmhouse, Borgo Santo Pietro is the right place to be.
The hotel has won many awards, including the Best Gourmet Getaway in the 2020 Kiwi Collection Hotel Awards. The accommodation follows the farm-to-plate philosophy. With more than 300-acres, the estate includes two Michelin-starred restaurants, but the highlight of the hotel is its organic culinary gardens and extensive vineyards.
The best part about staying at Borgo Santo Pietro is that you don't have to just eat the meals. You can participate in the fun too! Try cheesemaking, winetasting, beekeeping, cooking, and many other exciting activities.
With PrivateUpgrades, you can benefit from exclusive discounts, complimentary breakfasts, and promotions, so make sure to join our members' club!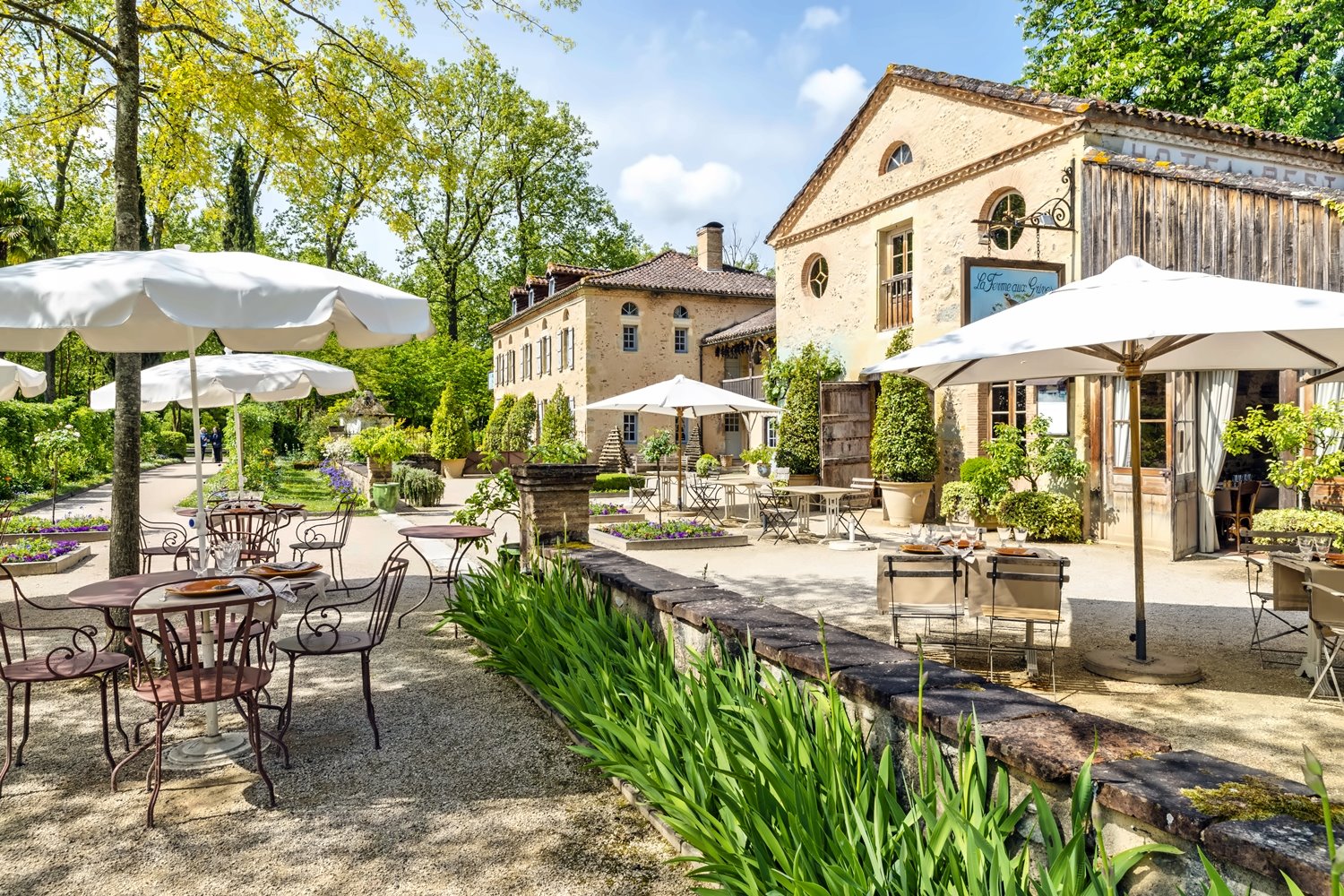 Les Pres d'Eugenie, France
A list of foodie destinations wouldn't be possible without mentioning France. French cooking is considered one of the most respectable cuisines in the world. With simple flavors and fresh ingredients, it is no wonder so many people love French meals.
Did you know that France and Japan have the most Michelin-starred restaurants? That is just another showcase of how great the food really is. If you wish to experience the magic yourself, consider vacationing at Les Pres d'Eugenie.
The hotel, set in rural France, seems straight from the movies or storybooks. The 8-hectare estate was created already in 1974. The masterminds behind the impressive project are Christine and Michel Guerard. If you are a cooking enthusiast, you may know that Michel Guerard is a famous French chef.
In fact, on-site, you will find his gourmet restaurant, which has maintained three Michelin stars since 1977. In addition, the hotel is also home to the Michel Guerard Institute professional culinary school. So if you wish to improve your cooking skills, this is an excellent opportunity!
While the food is fantastic, the accommodation itself is worth the splurge too. The countryside palace is the perfect destination for a romantic getaway or a solo adventure. With its enchanted gardens and aristocratic dwelling, it really is one of the most special and unique hotels in France.
If you decide to discover the incredible hotel, book your stay through PrivateUpgrades and enjoy many benefits and advantages like taking a private tour of Michel Guerard's kitchen!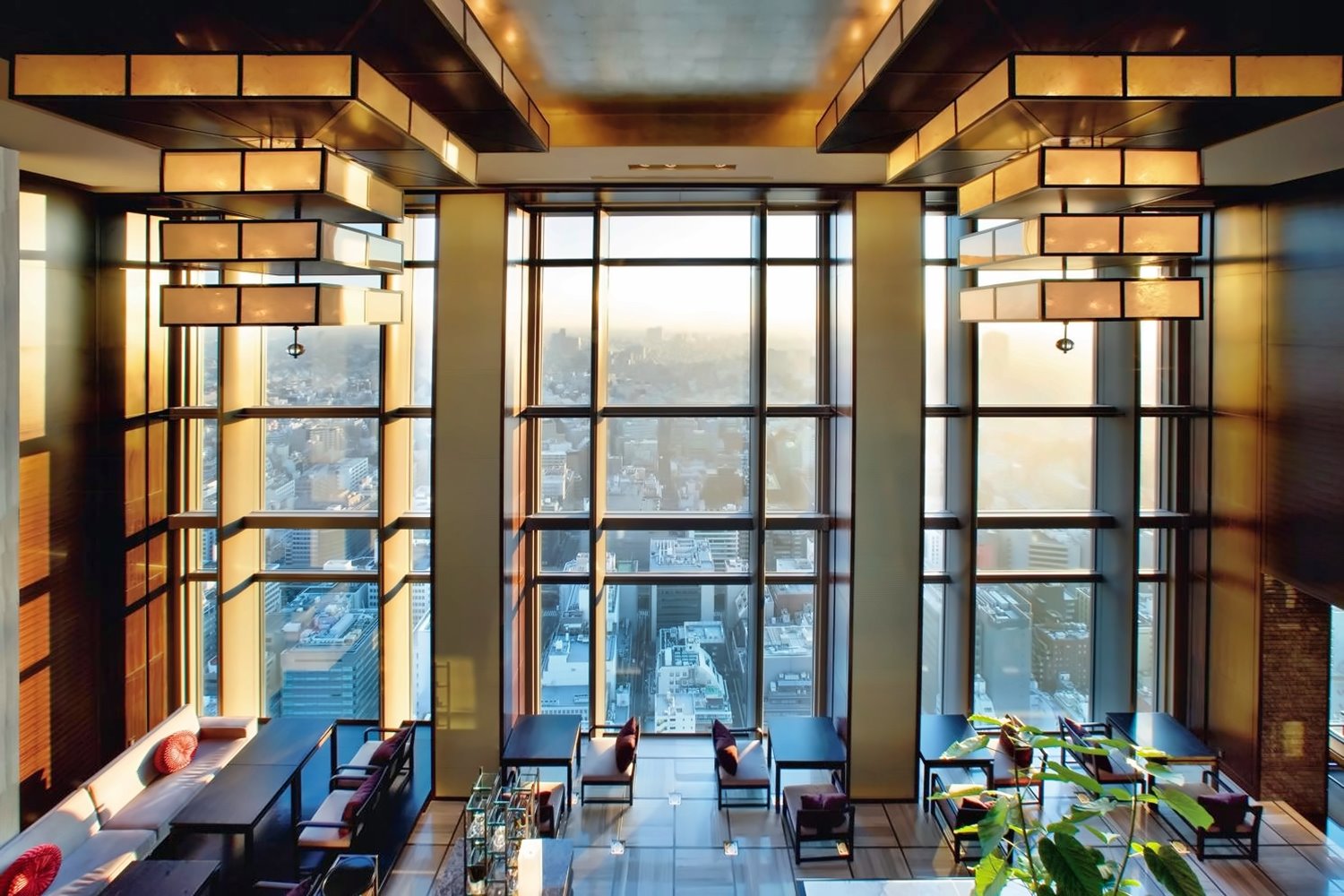 Mandarin Oriental, Tokyo, Japan
Foodies who prefer exotic flavors should visit Japan and its spectacular capital at least once in their lifetime. The world capital of sushi, ramen, and tempura are just a few reasons why Tokyo is a place that should be on your bucket list.
Since competition is so strong, all chefs and restaurants must work hard to gain success and grab people's attention. For adventurers, that is a good thing because that means you get to enjoy higher quality food. To experience the Japanese cuisine in all of its glory, stay at Mandarin Oriental Tokyo.
Have you ever visited a hotel that includes three (not one or two) Michelin star restaurants? Most likely not. There are only a few hotels in the world that offer to experience Michelin star cuisine, but to have more than one, is something that is even more unusual.
Serving French, Cantonese, and Molecular cuisine, Mandarin Oriental Tokyo is an accommodation that should be on your radar.
But the fun doesn't just stop there. Aside from the Michelin star restaurants, guests may also enjoy different cafes and less 'fancy' eateries. Try the 'Edo-mae' style sushi restaurant, stop by the delicious pizza bar, dance your worries away in the live music bar, or stop at the Asian tea and pastries room to get your hands on unique local sweets.
Of course, you can expect the same high standard as with other Mandarin Oriental accommodations. The service is exceptional, and the premises are stunning – what more can you ask for?
To experience the epitome of contemporary luxury in Japan, plan your vacation with PrivateUpgrades. If you become our member, you will have access to unique experiences, room upgrades, free breakfasts, and so much more!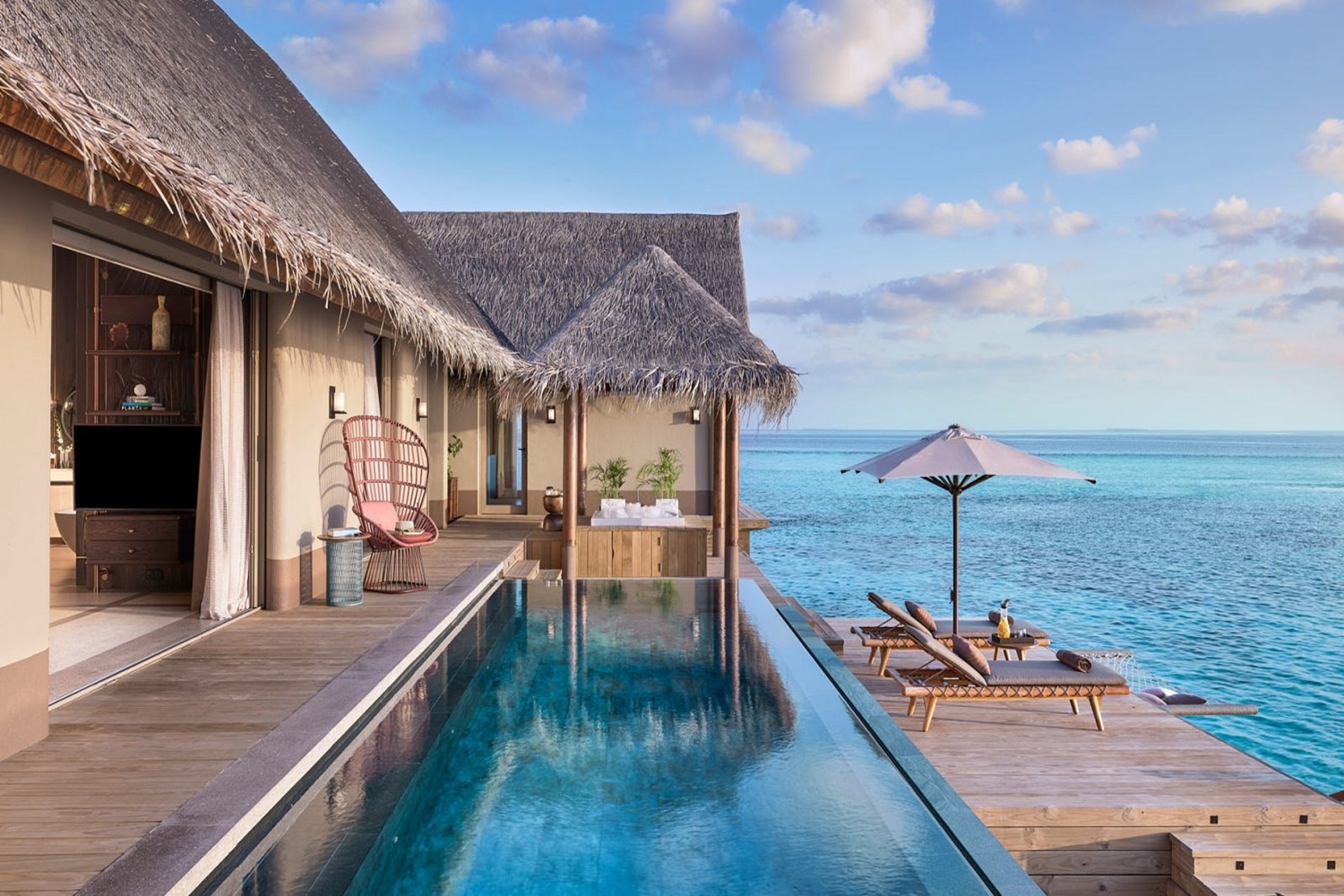 Joali, Maldives
Heading to the Maldives is always a great idea. Crystal clear water, sunshine all day long, and powdery white sands – it is not difficult to see the allure of the country. But did you know that the Maldives is also an excellent gastronomical destination? If you decide to vacation at the spectacular Joali, you are in for a real treat (literally).
Set on Muravandhoo Island in Northern Maldives, the hotel allows its guests to learn and perfect their cooking skills and offers many opportunities to do it. A highlight of the resort is Her Kitchen, where all foodies may try to prepare locally inspired recipes.
All ingredients are sustainably sourced, and the kitchen, of course, is as luxurious as it gets. If you're too busy to master your cooking skills back at home, vacation is an excellent time to do it!
Once you get tired of all the eating and cooking, enjoy the greatness of the ultra-luxe resort! Set amid natural beauty, Joali has made an effort to preserve the stunning flora, fauna, and marine life of the island where the hotel is located.
The accommodation will be an excellent choice for fans of modern design. The natural materials like palm leaves, bamboo, and carved woods together with a pastel color palette create a calm and serene atmosphere. A unique feature of Joali is its contemporary art that is curated from all around the world.
If you book your stay through PrivateUpgrades, you have a guaranteed upgrade & free half board, plus you get a 25% discount! Just make sure to make your reservation by the 10th of May.
Ready for your next food adventure? We will be happy to assist you! Contact us to learn more about our exclusive members-only club and book your next vacation!