Loki Early Reactions Praise Hiddleston & Wilson In MCU Time Travel Mystery
The first reactions to Loki praise series leads Tom Hiddleston and Owen Wilson, and hint…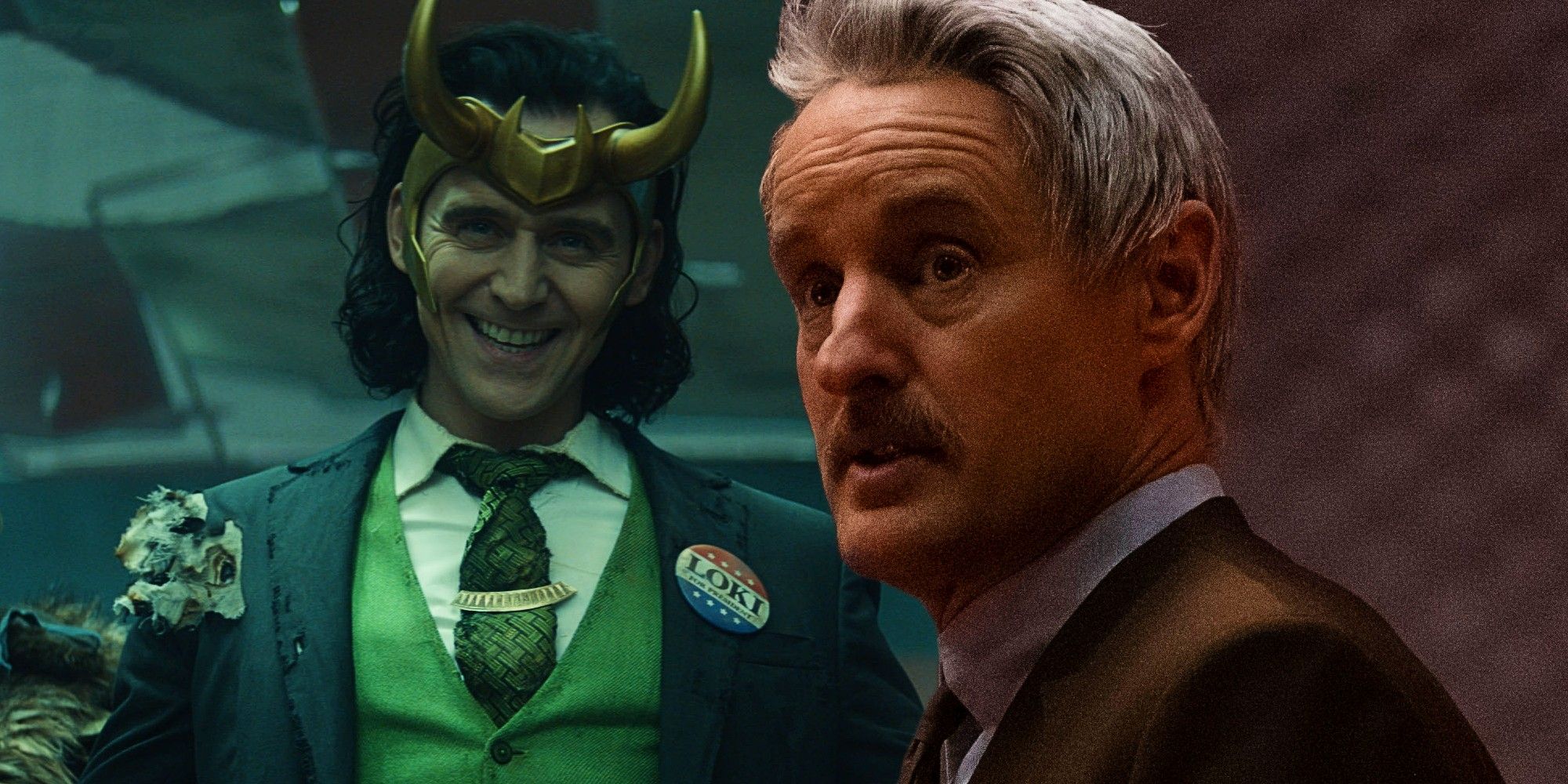 The first reactions to Loki praise series leads Tom Hiddleston and Owen Wilson, and hint at a time travel mystery steeped in MCU lore.
Ahead of Loki's premiere this week on Disney+, the first reactions to the latest Marvel show are now out. Following in the steps of WandaVision and The Falcon and The Winter Soldier, the third of Marvel's original series for Disney+ takes an in depth look at an MCU character who hasn't been as thoroughly explored as say Iron Man or Captain America. Loki is the God of Mischief's show, but it's not following the version of the character seen across the Thor movies and elsewhere in the MCU.
Rather, Loki is the adventure of a new version of Loki (Tom Hiddleston) created in Avengers: Endgame when the Loki seen during 2012's Battle of New York steals the Tesseract and escapes. This creates a branched timeline and it's this branched timeline version of Loki who is arrested by the Time Variance Authority for the crime of messing up the timeline and creating a variant of himself. However, the TVA has a bigger problem on their hands as it appears someone else, some new mystery villain is also changing the MCU's timeline. This leads Agent Mobius M. Mobius (Owen Wilson) to recruit Loki to help him solve the case, recognizing that while the God of Mischief is a handful, he may also be their best shot at catching the culprit.
Related: What TIME Loki Releases On Disney+ (& How To Watch)
Loki is set to debut this Wednesday, June 9 on Disney+, moving away from the service's usual Friday premieres. With its release date so near, the embargo has now lifted for those who've seen the first episodes to share their initial thoughts and reactions. Needless to say, the hype for Loki has been very high given the popularity of the character and Hiddleston's portrayal, plus the frenetic and often hilarious trailers. Read on below for what the early reactions are to Marvel's Loki:
… and them on screen together is something we should hope lasts for several seasons.

Marvel's time-travel rules & explanations are still mega questionable and there's a layer of mystery which I hope leads to something bigger and more detailed since the TVA is so weird. (2/2) pic.twitter.com/PHcDLdHzBk

— Rob Keyes (@rob_keyes) June 6, 2021
Watched first 2 eps of #Loki and am intrigued, if not fully engaged. Lots of exposition in sit-down convos, less narrative momentum. Leans heavily on MCU lore, and has an exciting world built on top of that. Very first-act of a 6-hour movie – hope it delivers on the set-up. pic.twitter.com/MlKo76LoA4

— Alex Leadbeater (@ADLeadbeater) June 6, 2021
I am burdened with glorious purpose…to tell you I've seen the first two episodes of #Loki & they are a BLAST!! Tom Hiddleston is excellent, it's so fun to see him really revel in this role. Owen Wilson is also super delightful. Marvel delivers a true sci-fi, time travel romp. pic.twitter.com/NdKCSO6XbP

— molly freeman (@mollyrockit) June 6, 2021
first two episodes of #Loki are fantastic. Obviously @twhiddleston is still perfect in the role but I love how the series is expanding the MCU in a new direction and we're watching Loki try and figure out what's going on rather than having him in control. pic.twitter.com/TP45W73bvi

— Steven Weintraub (@colliderfrosty) June 6, 2021
They even managed to explain time travel in a way that will allow you to accept the theory and enjoy it. There are moments that might have you looking things up online, but you absolutely don't have to. I cannot wait another minute to see more! (2 of 2)#Loki #LokiWednesdays

— Jenna Busch (@JennaBusch) June 6, 2021
I've seen the first 2 episodes of #Loki & I'm LOVING it so far. It's a time-traveling detective show that's laying groundwork for the MCU multiverse while also being about identity & confronting ugly truths about ourselves. The Tom Hiddleston/Owen Wilson bromance is my favorite pic.twitter.com/w9yLLHGEHJ

— Erik Davis (@ErikDavis) June 6, 2021
Watched the first two episodes of #Loki, and smiled from ear to ear the whole time. Off the charts weirdness meets a wonderful cinematic scope, and Tom Hiddleston is at his charismatic/enigmatic best. Thus far, it's very much the show that the MCU's greatest villain deserves. pic.twitter.com/3YZ8mMzevB

— Eric Eisenberg (@eeisenberg) June 6, 2021
#Loki has hands down my favorite first TV episode for Marvel Studios yet.

Tom Hiddleston is just too good in the role, picking up 2012's Loki instantly. He's brilliant.

Early exposition comes with awesome details for MCU fans. I really like the start. Lots of potential here! pic.twitter.com/wY6HiYzGHC

— BD (@BrandonDavisBD) June 6, 2021
Have seen the first 2 eps of #Loki and they're… bleeping brilliant. A gripping detective tale – with flourishes of Fincher, from Mindhunter to Zodiac/Se7en (really). But, plenty of mischief and laughter, too. The production design is KILLER. Amped for ep 3. Bring it. pic.twitter.com/bVLnARJprp

— Joel Meares (@joelmeares) June 6, 2021
#Loki is super fun, hugely entertaining & wickedly inspired. Love its BRAZIL-esque, absurdist slant. A perfectly pitched, mischievously clever series. Tom Hiddleston is crackling. Owen Wilson is a great straight-man to the antics. Wunmi Mosaku continues to be a star standout. pic.twitter.com/TaRwjj4RkH

— Courtney Howard (@Lulamaybelle) June 6, 2021
WandaVision was meant to be a mystery box of sorts, The Falcon and the Winter Soldier made statements on race and legacy. I think #Loki is designed to be the most purely entertaining Marvel series thus far, at least based on the first two episodes. It's a cheeky action comedy… pic.twitter.com/iHIyDhsgyY

— Brandon Katz (@Great_Katzby) June 6, 2021
#Loki is very much a screwball detective story that happens to feature time travel while teeing up the MCU's new focus on multiversal elements. It's almost a slanted whodunnit with a shit eating grin. I really enjoy it thus far. pic.twitter.com/SKkhFpLH7x

— Brandon Katz (@Great_Katzby) June 6, 2021
A big ol' YAY for the Beetlejuice vibes of the TVA! After two episodes, #Loki looks like it's VERY much my thing. Fascinated by the TVA and the timeline rules I'll no doubt obsess over. And love how the story is challenging Loki to assess/reassess his actions. pic.twitter.com/raD9QC78O1

— Perri Nemiroff (@PNemiroff) June 6, 2021
That the early reactions to Loki are positive isn't too surprising given Marvel's track record, but that so much praise is given to the performances is heartening all the same. Hiddleston, obviously, is no stranger to the role of Loki, but these early reactions imply he's in top form and has an excellent rapport with Wilson's Agent Mobius. As Loki appears to largely hinge on the odd coupling of the chaotic god working with a straight-laced time agent, it's certainly good news Hiddleston and Wilson are a highlight. While WandaVision is a wacky show and was a real departure for the MCU, Loki sounds as if it too breaks new ground both conceptually and tonally, drawing comparisons to Men in Black, The Good Place, Rick and Morty, David Fincher's Zodiac and Se7en, Terry Gilliam's Brazil, and even Beetlejuice.
Of course, being a building block within Phase 4, Loki will also deliver setup for the MCU's multiverse. Already, the introduction of time variants – alternate versions of already existing characters – is prime material for leading into true multiverse stories, but as these first reactions indicate, Loki promises to be what will deliver the groundwork to properly introduce the multiverse. Endgame already introduced time travel, but in a pretty messy fashion and with explanations that tend to contradict. Loki, too, is dealing with time travel and it seems to be better at making sense of it. The mystery at the heart of Loki is sure to be crucial for where the MCU goes next, so hopefully, the series continues to build on these promising first episodes.
Next: Loki Can Fully Explain Avengers: Endgame's Timeline Confusion
Sources: Various (see links above)
DC Wanted Harley Quinn Season 3 To Remove Explicit Batman & Catwoman Scene
About The Author