Travel company says it's not responsible for Peabody man's botched vacation | Local News
PEABODY — A judge is considering whether an online travel agency should be liable for…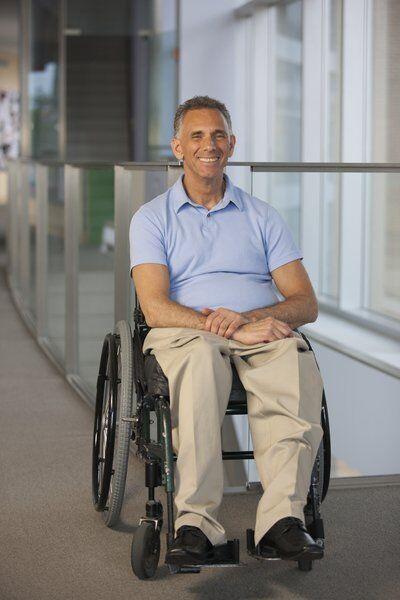 PEABODY — A judge is considering whether an online travel agency should be liable for a botched vacation trip for a Peabody man who uses a wheelchair.
Thomas Muxie was forced to return home early from his trip to Cancun in 2017 because the hotel was not handicapped-accessible, despite assurances from the CheapCaribbean travel agency that it could accommodate wheelchairs, according to a lawsuit filed in Peabody District Court.
The company is not disputing those facts. But in an online hearing last week, a lawyer for the company asked Judge James Barretto to dismiss the case on a number of other grounds, including that CheapCaribbean cannot be sued in Massachusetts because the online company does not have a physical location in the state.
"It is an internet travel company," attorney Tracy Waugh said. "The law does not require that anyone who provides a service such as CheapCaribbean be subject to jurisdiction in any state where it does business."
Waugh said any legal action against the company should be filed in Pennsylvania, where the company is based. She said those terms were laid out in the Terms and Conditions section of the company's website, and that Muxie agreed to them over the telephone when he booked his trip.
But Muxie's lawyer, Kevin Handly, and his client never saw the terms and conditions, which he said were "buried" on the company's website. He said that CheapCaribbean is registered as an online travel company in Massachusetts and does business with Massachusetts consumers.
By doing so, Handly said, "The defendant subjected itself to the jurisdiction of Massachusetts courts."
Waugh also said the case should be dismissed because Muxie waited too long to file the lawsuit based on the statute of limitations for handicapped discrimination claims, and that it should have been brought in superior court, not district court. Handly disputed both of those points.
According to the lawsuit, Muxie, who has been using a wheelchair since suffering a spinal cord injury in 1986, spent two distressing nights at the resort in Cancun, Mexico, without being able to use the toilet or shower because of a lack of accessibility. His cut his six-day vacation short and flew home.
Muxie is demanding a full refund, plus compensation for "physical pain and suffering, public humiliation, embarrassment and emotional distress," for a total of $41,534. His is also seeking a written apology and action by the company to assure that it will never again sell a travel package "on the basis of false assurances of handicapped-accessibility."
CheapCaribbean offered Muxie $7,535 with no apology, and only if he agreed not to sue, the lawsuit says.
Barretto said he would issue a written decision within six weeks and set a hearing for March 25.
Staff writer Paul Leighton can be reached at 978-338-2535, by email at [email protected], or on Twitter at @heardinbeverly.
||||