Malaysia Itinerary Days 4-6: Cameron Highlands
Book a bus ticket on 12Go.Asia from Kuala Lumpur to the Cameron Highlands.  There are several daily departures to choose from, and only cost around 35 MYR  ($8.50 U.S.D.). The busses are all really comfortable, and the stations are easy to get to on public transportation in Kuala Lumpur!
Bus Time: 4 Hours & 45 Minutes
You'll arrive into Tanah Rata (the main city in the Cameron Highlands), get checked-into your accommodation, and will have the next two days to explore this beautiful Malaysian beauty.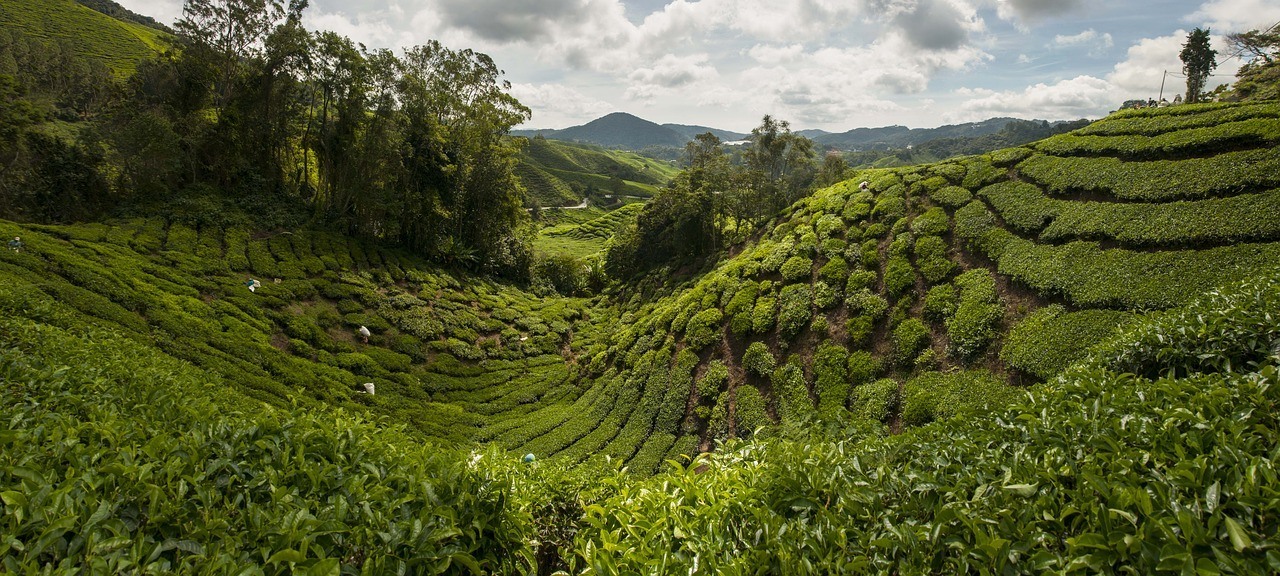 ---
Cameron Highlands Highlights include:
"Because of its high location, it is cooler than the rest of Malaysia. The highlands are named after William Cameron, a British expedition leader. He discovered the location during an expedition in 1885. From that moment onward the Cameron Highlands got increasingly interesting for the British. Because of the perfect climate, it was very suitable for cultivating tea, and the Cameron Highlands soon grew out to be the biggest tea region of Malaysia."
While there are tons of amazing things to do in the area, the main highlight would be to take a full-day tour!  There are tons of stops on each tour, so you just have to stop and talk to a travel agent about which tour suits you the most.
I'd definitely recommend booking a tour like this Cameron Highlands with Mossy Forest Day Tour!  You can book online, but there are also dozens of travel agents along the main street of the Tanah Rata that you can use.  They'll provide hotel pick-up, a local guide, and you'll learn all about the area.
Hiking through the tea plantations!  There are tons of awesome hiking trails that go through the plantations!  Check out this article for The 5 Best Hiking Trails in The Cameron Highlands for more information!
Walking around/ shopping in Tanah Rata!  While it's not the largest area, it's a fun town with some decent shopping, and amazing food!  Seriously, some of the local street food restaurants were incredible!  Malaysia is top-notch for Asian cuisine lovers, so definitely indulge!
Renting a Moto for some self-guided explorations!  If you're not one to book day trips with guides then you can rent a scooter and explore the area at your own pace!  Just make sure you have decent travel insurance to cover you in the rare case you get in an accident!