Up, up and away: Boise Airport preps for expected record-setting summer of travel | Local News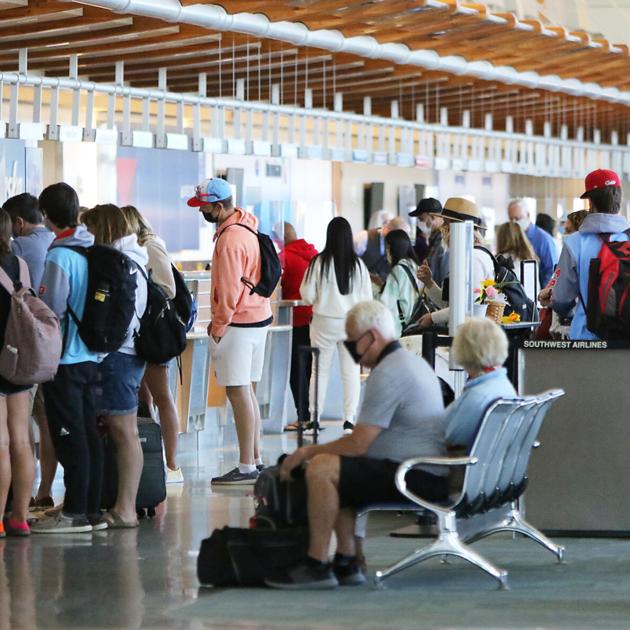 BOISE — As the Boise Airport added more and more flights throughout the winter, Sean Briggs started to realize what might be possible.
Not only were flights returning, but airlines added new destinations from Boise. The airport's business development manager also watched passenger traffic tick up.
With the summer travel season kicking off Memorial Day weekend, Boise Airport officials estimate a 20% increase in passengers compared to 2019, which was already a record year for the airport. The airport had more than 4.1 million passengers in 2019. Airport officials credit pent-up travel demand and ongoing COVID-19 vaccination efforts for the spike. The new routes help, too.
"We're excited. We're very encouraged moving forward," Briggs said Thursday. "It's exciting to see 27 nonstop destinations from the Boise Airport. That is the most we have ever had in history."
The low point for the airport was in April of last year when travel dropped off 95% compared to 2019, Briggs said. Throughout all of 2020, there was a 48% decrease in travel.
So far in 2021, the Boise Airport is up to 82% of 2019 numbers and that percentage will continue to grow. Compared to 2019, TSA and Boise Airport officials predict a 12% increase in June, a 21% increase in July and a 30% increase in August.
The increase in travelers means Briggs and the Transportation Security Administration are urging people to arrive two hours before their flight.
"This gives ample time to park, check in, clear security and get to their gate," Briggs said.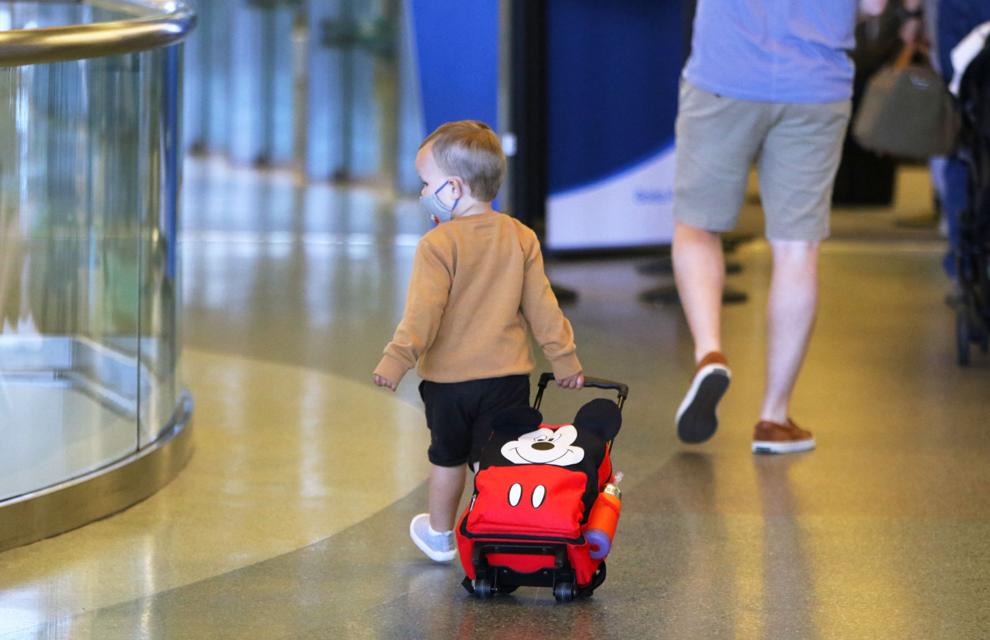 The airport's parking lots may also reach capacity, Briggs said. In response to that, the economy parking lot will be used for overflow parking when the close-in garage and surface parking are nearly full. Since the airport has a shuttle to bring people from the economy lot, that's another thing that could cause a delay.
The busiest times are between 6 and 8 a.m. and between 11 a.m. and 1 p.m., TSA spokesperson Lorie Dankers said. When people forget to remove knives and firearms from their carry-on luggage, it gets even busier.
"Don't bring that," Dankers said. "That slows things down."
She also pointed out liquids in containers larger than 3.4 ounces also can slow the process. Because of the pandemic, though, hand sanitizer is allowed in containers up to 12 ounces. Shoes that smoothly slip off and on can make it easier too.
Face masks are still federally required in airports and while traveling until September.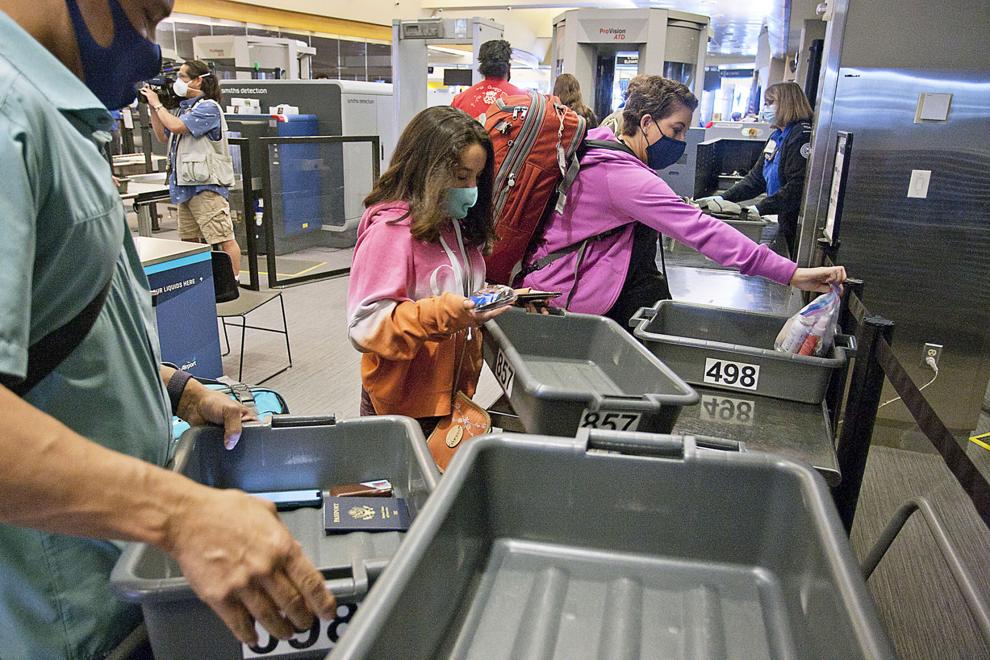 "What you wear and how you come prepared makes a big difference on the efficiency of the operation," Dankers said. "Please help our officers this summer. They're going to be very busy. Keep in mind they're on their feet all day starting very early in the morning. Anything you can do to make their job easier makes it better for everybody around them."
To handle the surge of people, TSA is hiring security screening officers. The pay is starting around $16.50 with starting and retention bonuses.
In other airport related news, at a meeting Thursday, the Idaho State Board of Education approved an agreement between the University of Idaho and Alaska Airlines to support five daily flights per week between the Pullman-Moscow and Boise airports. Under the agreement, U of I would guarantee to pay Alaska Airlines $500,000 per year for three years if revenue from the regular flights do not make a profit.
The move is designed to help recruit students in the Treasure Valley. And it's another example of how the Boise Airport is growing.
Paul Schwedelson covers growth, Nampa and Caldwell. Follow him on Twitter @pschweds.