Primer & 9 Other Impressive Indie Time Travel Movies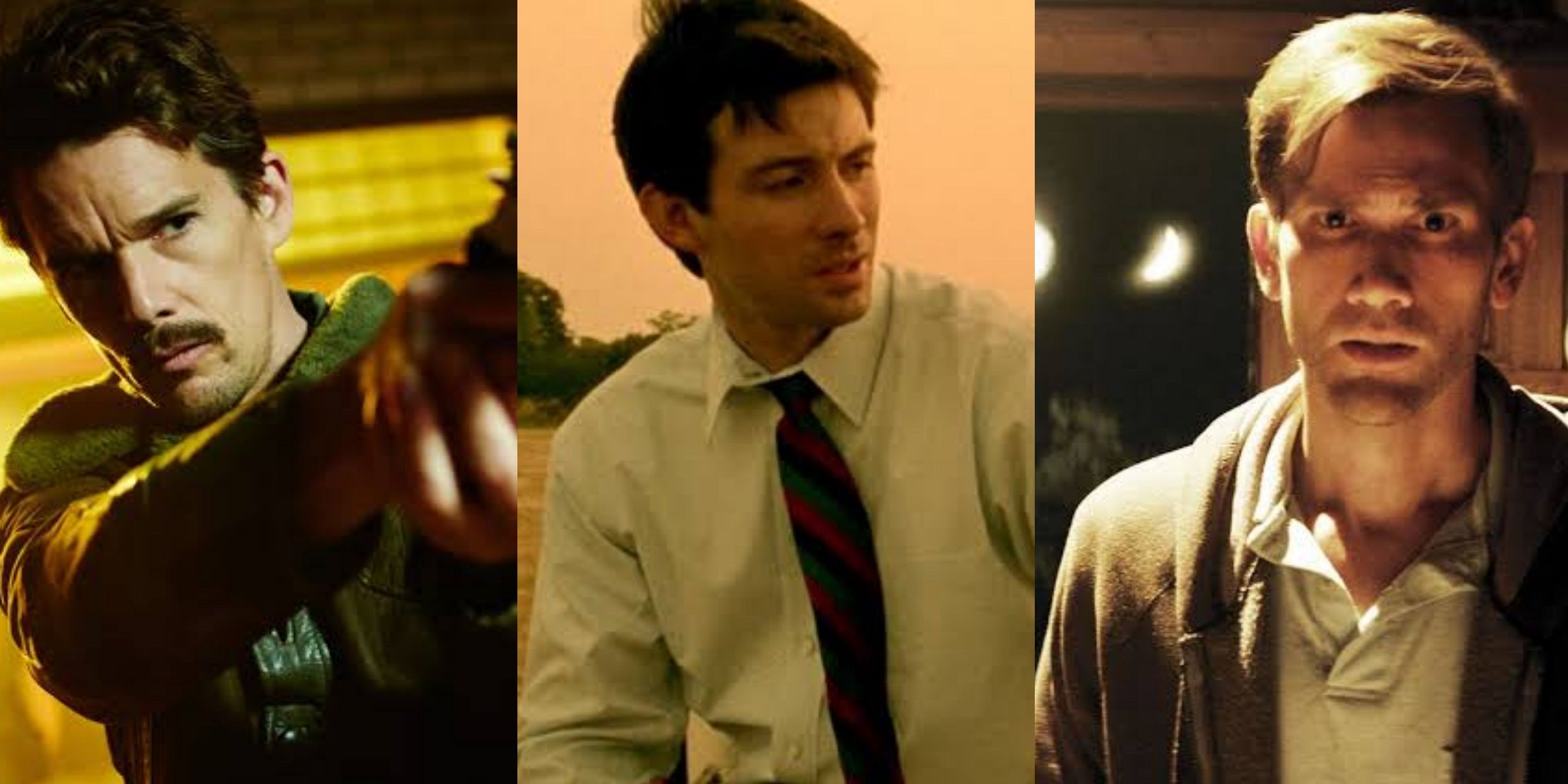 Free from the conformities of big budgets, indie films are often hit or miss — they don't always befit everyone's taste. However, if executed well, these films prove to be creative powerhouses that not only win a cult following but also expand the existing boundaries of a genre.
RELATED: 10 Time Travel Movie Flops That Should've Been Hits
Take, for instance, the time travel sub-genre. Its common tropes and archetypes are well known to fans of science fiction. But every once in a while, some indie time travel movies come along, and with their nuance of style and narration, change all that viewers know about the genre. Because of their limited budgets and marketing, these films remain obscure but are impressive nonetheless.
10

Sound Of My Voice
Akin to other Brit Marling movies and TV shows, Sound Of My Voice cannot be confined to a fixed genre; not even sci-fi. While it does use time travel as one of its narrative devices, it is primarily driven by the psychological developments of its characters. It's this human element that makes its time travel underpinnings all the more compelling.
It centers on a couple who is determined to expose a seemingly fraudulent self-proclaimed time traveler named Maggie. But as the film progress, both of them — along with the viewers — start believing in Maggie's over-the-top convictions.
9

Synchronic
Starring Anthony Mackie and Jamie Dornan, Synchronic is among the few underappreciated gems created by indie dynamic-duo Justin Benson and Aaron Moorhead. Since the film links its time travel to a designer drug, its premise may not sound too plausible on paper. But as seen in other Benson and Moorhead films, it's the execution that makes it a brainy and equally poignant meta-sci-fi flick.
With flashy match cuts, the film first introduces a drug that makes users go back in time without ever leaving their geographical space. Once the main concept is out of the way, it delves further into its rules of time travel that raise questions surrounding the perception of time in context with life and death.
8

Hello World
Although obscure compared to other sci-fi anime films like Your Name and The Girl Who Leapt Through Time, Hello World is no less intriguing and thematically rich. Its convoluted premise may overwhelm viewers at times, but all of it eventually pays off in its coda that leaves almost no stones unturned.
RELATED: Your Name Or Weathering With You – Which is Makoto Shinkai's Best Movie?
Staring off like a typical coming-of-age anime, the film introduces an ordinary hermit protagonist named Naomi. But Naomi's ordinary life turns upside down when his future self shows up to help him prevent an impending tragedy. As Naomi races against time to change the inevitable, he learns that some things are beyond his control, no matter how hard he tries.
7

Time Trap
For the most part, Time Trap isn't bereft of the loose ends that can be seen in most sci-fi indie flicks, especially from an acting standpoint. However, beyond its choppier bits, the film does a good job at playing around with time travel, its implications, and many mysteries.
Its plot centers on a cave where, while searching for their archaeology professor, a group of students experience time like never before and struggle to find their way around its perilous secrets.
6

Timecrimes
Timecrimes is riddled with dark comedy and thought-provoking themes, making good use of its limited budget and almost never allowing for a dull moment thanks to its ingenious and timely twists and turns. It begins on a rather mundane note where its protagonist, Hector, learns that a beautiful woman he spies on was assaulted.
RELATED: 15 Cool Time Loop Movies, Ranked (According To IMDb)
With what follows, a man with a bandaged face attacks him and he soon ends up in a scientific facility where his time travel misadventure begins. As random as its opening scenes may seem, the film slowly finds its feet in its second arc and keeps viewers on their toes throughout its runtime.
5

Predestination
Based on a short story by Robert A. Heinlein, Predestination stars Ethan Hawke as a temporal agent. To prevent a bomb attack in New York, he travels back to 1975 and races against time to complete his final mission. However, to his dismay, his journey through time proves to be a lot more twisted than he had anticipated
Like most top-rated time travel thrillers, the film first baffles viewers and its paradoxes test their patience. But that in itself adds to its mind-bending sci-fi intrigue, which ultimately pays off well towards its crescendo. Not to mention, Ethan Hawke's stellar performance makes it even more enthralling.
4

Looper
Looper delivers a balance of intelligent sci-fi thrills and old-school action. Unlike most other time travel dramas, it is structured in a way that it isn't too confusing for a casual viewer, while at the same time, it has enough narrative depth for genre fans to rewatch, decode, and theorize its plot points.
RELATED: 10 Time-Bending Sci-Fi Movies To Watch If You Loved Looper
Set in a dystopian future, the film features Joeseph Gordon-Levitt as a contractual assassin called Looper who kills targets sent by mobs from the future. But when he fails to close his own loop by not killing his future self (played by Bruce Willis) sent by the mob, he finds himself in the middle of a vengeance-fueled plot where nothing is as it seems.
3

Donnie Darko
Donnie Darko, put simply, is an elaborate puzzle that allows viewers to get lost and then, bit by bit, put it all together to comprehend what's truly happening. In it, a much younger Jake Gyllenhaal plays the titular character whose life gets plagued by strange occurrences after a terrifying figure in a bunny costume pays him a visit.
While the movie's grim atmosphere and high-concept ideas are enough to impress most sci-fi fans, it also leaves a lot to the viewer's imagination, thereby staying with them long after its credits start rolling. Undoubtedly, this cult classic deserves to be on every indie sci-fi fan's watchlist.
2

The Endless
A cult stuck in a time loop, a game of tug of war with an unknown entity, and three moons in the night sky—these are only some of the many wacky images seen in The Endless. But more than zany imagery, it's the film's attention to detail that blows viewers away. From its scene transitions to its choice of background scores, everything in the film has a loopy undertone that alludes to its overarching themes. Such is the brilliance of Benson and Moorhead's The Endless.
The film focuses on brothers, Aaron and Justin (played by the directors themselves), who return to a UFO Death Cult after escaping it years ago. Soon, they learn that there's a lot more to the cult than meets the eye.
1

Primer
Made with a shoestring budget of $7000, Primer often tells more than it shows. Even so, despite its offbeat storytelling approach, the film is technically sound, intelligent, and gripping. Barring its first few minutes, almost everything in the movie is consequential, and only after a few sittings through its deliberately confusing premise, a viewer truly gets the hang of its paradoxes, alternate timelines, and philosophies.
Like most other time travel films, it has a human element as well where its two main characters invent a time machine and cautiously use it to get rich. But it's the same discovery that puts their relationships to a test. The cult-following of this one is well-deserved and it isn't surprising that it won the award for best drama at Sundance 2004.
NEXT: 5 Sci-Fi Movies That Do Time Travel Perfectly (& 5 That Messed It Up)

Next
The MCU's 15 Darkest Moments, Ranked

About The Author